W. B. Yeats Sesquicentennial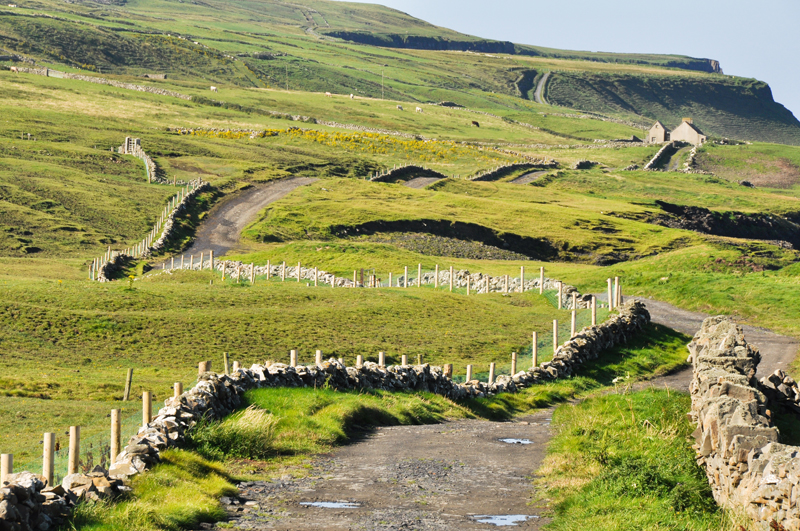 William Butler Yeats - Irish poet, dramatist, political activist and Nobel Laureate - will be much lauded in 2015. June 13, 2015 will mark the 150th anniversary or sesquicentennial of this Irish giant's birth. Born in Sandymount, a seaside suburb of Dublin, Yeats' family was part of the Anglo-Irish Protestant ascendency. His family roots in England did not deter him from becoming deeply involved in the Irish nationalist struggle for independence from England.

Yeats' poetry was recognized as being of international importance when he was the first Irish person to be awarded the Nobel Prize for Literature in 1923. His poetry was deeply influenced by Irish myth and legend, as well as the landscape of County Sligo where he spent childhood summer holidays near Lisadell House. Poems like the" Isle of Innisfree", the "Fiddler at Dooney Rock" and "Stolen Child" are directly inspired by places in Sligo.

Along with Augusta, Lady Gregory, he championed the Irish language and helped collect and preserve the oral tales of ordinary country people. These "Folk and Fairy Tales of the Irish Peasantry" were published in 1888. Along with Lady Gregory, Douglas Hyde (later first president of the Republic of Ireland) and artist George Russell (aka AE), Yeats' was proponent of the Irish Literary Revival. This pride in Irish Gaelic language and culture is also sometimes referred to as the 'Celtic Twilight.'

Paradoxically, all the main shakers behind the Celtic Twilight movement came from the Protestant, Anglo-Irish landowning class. This movement was very important as the middle and upper class individuals came to identify as Irish, rather than British or English. While English was their first language they became the part of the force behind saving the Gaelic of the native Irish. The mass emigration brought about by the many failures of the potato crop from 1847 until the end of the 19th century threatened to annihilate the native language and culture. Yeats' and others like him exerted themselves to preserve the language and the oral storytelling tradition the only way they knew how – by writing it down and publishing it.

The founding of the Abbey Theatre in Dublin was another by-product of the revival. The theatre was created in 1904 to showcase Irish and Celtic themed plays. Yeats' best known contribution to that Celtic canon is the play Cathleen Ní Houlihan, still produced today.

But Yeats is often better known for the dramas in his romantic life. He was famous for a long and unrequited love for the actress Maud Gonne. He proposed many times, over many decades. She had other lovers and married the republican activist Séan McBride, who was executed for participating in the Easter 1916 uprising. When, as a widow, she refused him for the final time, he briefly turned matrimonial thoughts towards her 17 year old daughter Iseult.

While Yeats did go on to marry at age 51 the 25 year old Georgie Hyde-Lees, it did not end his romantically roving eye. He fathered two children, Anne and Michael, with George, who seemed to have turned a very understanding and forgiving eye to his romantic adventures. Romance seemed to be the fuel for his literary output some would say.

While Yeats' nationalist fervor was later tempered by the strong influence of the Roman Catholic Church in the wording of the new Republic's constitution, he wanted to be buried in the shadow of Ben Bulben in Sligo. He died in France in January 1939. He was buried there but was exhumed in 1947 and removed to the churchyard of St. Columba's Church at Drumcliffe. His great-grandfather had been rector of this Protestant church.

If you decide to visit Ireland during the sesquicentennial year then I strongly recommend that you begin by stopping by the exhibition at the National Library Ireland in Dublin. They have a thoroughly entertaining and educational exhibit entitled "Yeats: The Life and Works of William Butler Yeats." As well as seeing original manuscripts and learning about his artistic family background you can see archive film footage of Yeats in the latter stage of life. Even with 'all picture and no sound' you can see the twinkle in the great man's eye. He was undoubtedly the most incorrigible flirt!



Related Articles
Editor's Picks Articles
Top Ten Articles
Previous Features
Site Map





Content copyright © 2023 by Bee Smith. All rights reserved.
This content was written by Bee Smith. If you wish to use this content in any manner, you need written permission. Contact Bee Smith for details.