Why Are We Emotionally Attached to Stuff?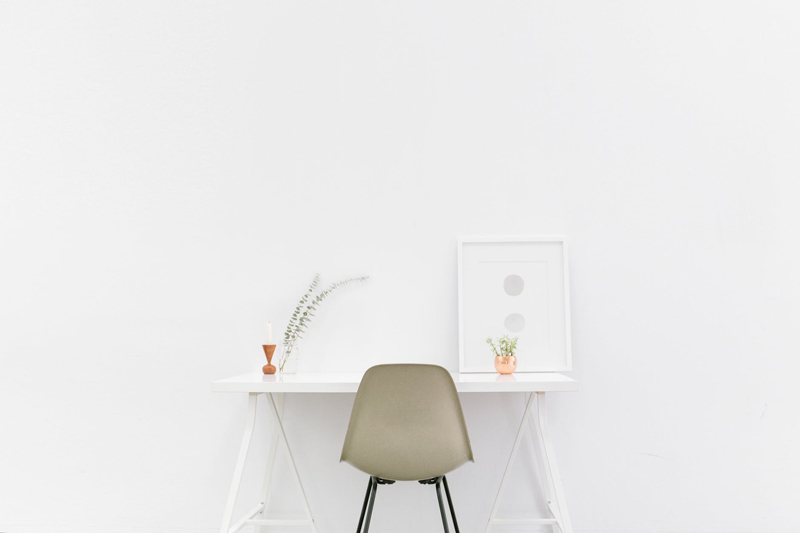 I like to help people get rid of stuff, but I notice when assisting a client that some stuff is easier to get rid of than others. Sometimes a pile of stuff can be disposed of quite quickly, but at other times the task is paused because touching something releases memories and the decision has to be made if the item can stay or go.
Emotions related to things
We tend to keep things that have good memories attached to them, but sometimes touching something releases bad memories, like the death of a loved one. While grandma's old plate will remind us of the nice times we shared with her, it will also bring back feelings of loss. There is a feeling that if the plate leaves the house, so too will the memories of grandma. But the plate and the memories are different, you can still get rid of the plate and keep the memories.
When you look at clothes in your closet, you remember an event when you wore them, and even if they don't fit you any more, you still have the memory.
Children's clothes also bring back memories. If keeping a t-shirt from when your child was 2 will bring remind you of those times, then keep it, but don't keep all the clothes from when your child was that age.
Get rid of stuff, in spite of the emotions
In deciding whether or not to get rid of something, ask yourself if owning it makes you happy? If you love it, and keeping it gives you pleasure, then keep it. But if it adds to the clutter, then let it leave the house.
Look at your stuff through someone else's eyes
It helps to have a friend declutter and when you want to keep something because of the emotions behind it, your friend can tell you it has any resale value.
What about gifts?
A friend or relative gives you something and you feel you can't get rid of it or they will be upset. This is really difficult, and there is no easy solution. It is my feeling that gifts should be given with no strings attached. Make sure when you give a gift, you tell the receiver that if they don't like it, feel free to return it or give it to someone who may like it better.
Take Photographs
If you don't want to keep something, but you want to keep the memory, consider taking a photograph of something before getting rid of it. Then you can browse your photographs without having mounds of stuff in the house.
I might need it in the future
If you are not emotionally attached to something, it could still be difficult to get rid of it because you may think that you will need it sometime in the future. If you haven't used something in over a year, consider getting rid of it. Ask yourself, what is the value of the replacement if you do get rid of it and then need it again? Are you keeping lots of things of low value just because you might need them, but in reality you won't? Would you rather have lots of low value items, or the decluttered space?
Put it in a box
If you are not sure whether or not you should get rid of something, put it in a box labeled with the date and seal it. If a year from now, you haven't opened the box, get rid of it without opening it.
Acknowledge that Life Changes
As we go through the different phases of life, we need different stuff. Some things have been really useful, but have lost their usefulness and so they must leave our life. Sometimes it is difficult to realize we are in a different phase of life and that is why it's difficult to get rid of stuff from a previous phase. To get rid of something means that we admit that children don't need us any more, or that we have gone up a dress size or two, or that a loved one is not there any more. Say goodbye to something when you have used or needed it in a previous phase of life, but don't need it in this phase.
Keep the things you want easily accessible
There's no point in having something that isn't easily accessible. If you have something, then it should be available for use. If it's hidden under a pile of clutter and you can't get to it, you might as well not have it.
Guilt about waste
If something goes in the landfill, you feel guilty about the waste, so you keep it in your home. But if you don't use it and don't love it, then it is wasteful to keep it. You are wasting the space you give to store it, if you keep it.
Some things are sitting in our homes not being used, but if we give them away someone else can use them. Why keep something that someone else can use?
Storage Space
If you put something in storage and pay to store it, make sure it is worth what you are paying. Don't pay someone to keep your junk.
One in, one out
Have a rule that if something comes into your house, something else will go out.
Admitting Mistakes
Sometimes we buy something with the full intention of using it and to get rid of it means we have to admit our mistake of buying it in the first place. Then if we sell it, we don't get our money back, so we choose not to sell it and keep it. Realize that the mistake has already been made with the purchase and keeping it just adds a new mistake.
Sentimental Things
Many things hold no value except sentimentality, such as cards, love letters or photographs. They are extra hard to toss, but just go through them and toss some, keeping the saved pile small.
Less is Best
The less clutter you have, the easier it is to concentrate on living your life and not being pulled down by your stuff. Possessions are just the memories of your past life, keep the memories, but don't keep the possessions. Giving away those possessions won't make your memories any less precious.
Living Simply - Improve Your Life with Less Clutter
You Should Also Read:
Living Simply - Improve Your Life with Less Clutter


Related Articles
Editor's Picks Articles
Top Ten Articles
Previous Features
Site Map





Content copyright © 2023 by Tina Razzell. All rights reserved.
This content was written by Tina Razzell. If you wish to use this content in any manner, you need written permission. Contact Tina Razzell for details.