A Romantic Valentine's Menu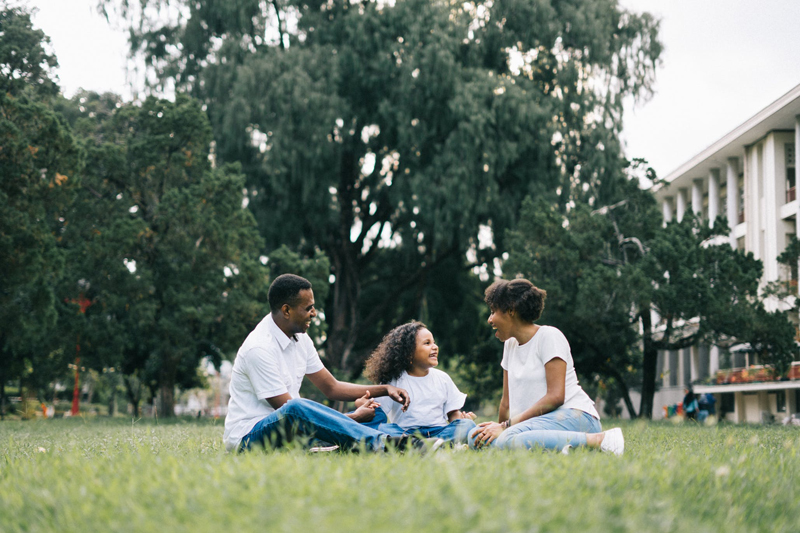 Looking for that special Valentine's meal, but don't have a clue what to make? In keeping in tune with staying budget friendly, here are a few ideas that are sure to please your sweetie on Valentine's Day!

Sirloin Steak with Figs and Port Sauce

Ingredients:

2 4-ounce sirloin steaks, 1 1/4 inches thick, trimmed of excess fat
3 teaspoons extra-virgin olive oil, divided
2 teaspoons coarsely chopped fresh thyme
¼ teaspoon kosher salt
¼ teaspoon freshly ground pepper
3 large shallots, peeled and halved
½ cup Port
1 8-ounce can reduced-sodium beef broth
1 teaspoon butter
1 teaspoon all-purpose flour
1 teaspoon tomato paste
1/4 cup figs, coarsely chopped

Directions:

Preheat oven to 425°F.

Coat the shallots with 1 teaspoon of olive oil and place in small baking pan. Roast for about 25 minutes until slightly browned.
Combine salt, pepper and thyme in a small bowl; rub the mixture all over steaks. Heat the remaining 2 teaspoons oil in a large nonstick skillet over medium-high heat. (Nonstick is best to use for this recipe if you do not have a cast iron pan).
Being sure the pan is hot, (reduce heat if it oil starts to smoke), add the steaks and cook for 4-6 minutes per side for medium-rare. 8 minutes for medium-well.
Transfer to a warming plate; tent with foil to keep warm.

The Fig and Port Sauce

Add Port to the hot pan after reducing the heat, and cook for 1 minute. Add broth and bring to a boil. Cook for 10 minutes until sauce is reduced by half. (It will look syrupy)
In a small bowl, mix flour and softened butter. Stir tomato paste into the pan with sauce until well incorporated. Begin to add, in small pieces, the butter and flour mixture. Use a small whisk or wooden spoon to keep lumps from forming. Add chopped figs; cooking until the sauce has thickened about 3-4 minutes more. Add the roasted shallots and steaks to the pan and any juices from the warming plate. Coat the steaks with sauce, warming through for about 2 minutes. Serve the steaks with the pan sauce.
Serves 2
A great accompaniment for this main course is glazed carrots and a warm sautéed spinach salad.
*Note: You can use the fig & port sauce over the spinach instead of the vinegar and raisins in the recipe.


Dessert Anyone?

What is Valentine's Day without chocolate? Here are two wonderful treats that are inexpensive, but rich in flavor. Please enjoy!

Chocolate Espresso Lava Cake
Similar to a soufflé, this cake is absolutely divine. Rich in flavor from the espresso and chocolate, and the oozing goodness of hot melted chocolate from its center. This is sure to please any sweetheart!

Ingredients: Serves 2
Preparation time: 40 minutes

4 tablespoons of brown sugar
2 tablespoons of unsalted butter, softened
3 ounces bittersweet chocolate, chopped
1 large egg
1 tablespoon heavy cream
¼ cup of espresso
¼ cup all-purpose flour
1/8 teaspoon ground cinnamon
1/8 teaspoon salt
2 chocolate truffles
2 teaspoons of granulated sugar (for dusting ramekins)

Directions:

Preheat oven to 375°F

Place rack in center of oven.
Lightly coat two 10-ounce ramekins with cooking spray; coat the insides of each with 1 teaspoon sugar. Set aside.
Melt chocolate and heavy cream together; about one minute in microwave.
In a small bowl, blend butter and brown sugar. Add 1 large egg and whisk. Add melted chocolate mixture, and whisk.
Mix together flour, cinnamon, and salt. Using a rubber spatula, gently fold flour into wet mixture, adding espresso alternately. Do not over beat.
Divide the batter evenly into the two ramekins and place on a baking sheet.
Bake for about 18-22 minutes. After 15 minutes of baking, add a chocolate truffle in the center of each cake, and continue baking for the remaining 3-7 minutes. It will have a gooey, chocolate middle.

Serve immediately, with a dollop of whipped cream or vanilla ice cream, served on top.

*Note: You can prepare these ahead of time and keep refrigerated. Put in preheated oven just before you are ready for dessert. Also, you can prepare these cakes ahead of time, baking without the truffle. When ready to serve, place chocolate truffle inside, and microwave for 2 minutes.


Chocolate Covered Strawberries

This is a fairly easy treat. By keeping the chocolate sauce from the recipe warm, you can use it as a fondue for pineapple, banana, apples or, pound cake!

Ingredients:

6 ounces bittersweet chocolate, chopped
¼ cup heavy cream
1 teaspoon of Go diva liqueur (or pure vanilla extract)
Pinch of salt
Large strawberries with stems
Wax paper
Tray

Directions:

Place chocolate, cream, liqueur and salt into a glass bowl. Place glass bowl over a pot with hot water; not boiling water. (If you have a double boiler, great!) Gently stir the mixture until melted and fully blended. Remove from heat. You can also do this in a microwave. In a medium microwave-safe bowl, stirring every 20 seconds, until melted. For about 1-2 minutes.

Be sure that strawberries are dried. Holding the strawberries by the stem, dip into warm chocolate, allowing excess to drip off. Place strawberries onto to wax paper and allow to harden. Cover with wax paper and place in refrigerator until ready for dessert!

In the mood for fondue but have no fondue pot? That's okay, just warm up chocolate sauce in microwave; about 1 minute, and voila! Fondue sauce!

Happy Valentine's Day!




You Should Also Read:
Glazed Carrots & Warm Spinach Salad
Bella Wine Site


Related Articles
Editor's Picks Articles
Top Ten Articles
Previous Features
Site Map





Content copyright © 2023 by Ruthe McDonald. All rights reserved.
This content was written by Ruthe McDonald. If you wish to use this content in any manner, you need written permission. Contact Ruthe McDonald for details.