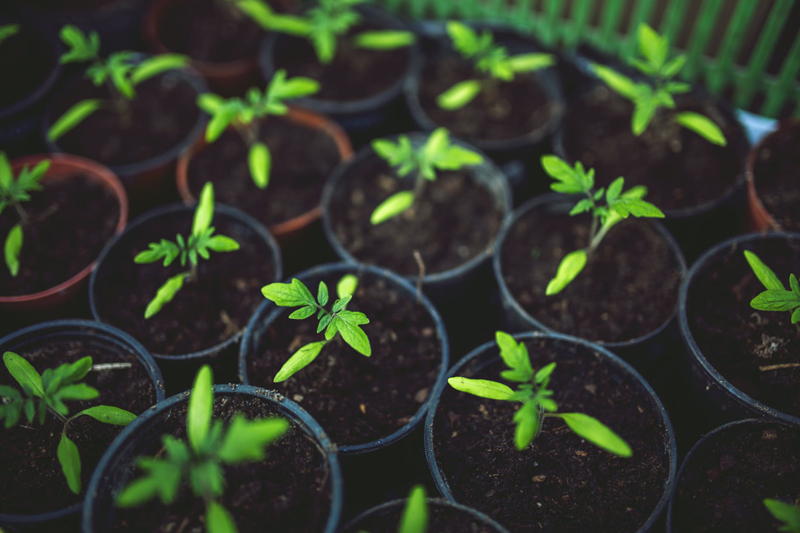 It's a brand New Year and time to begin planning for gardening when summer comes. I have already been getting gardening books and it has made me anxious to get in the garden now. The only problem is that my garden site had 10 inches of snow over the top and it's 4 below zero. We can still put in a garden in and enjoy our bounty in just a few days. Growing sprouts may seem like a strange concept, but it is growing in popularity. You don't need a lot of space or supplies to do this either. All you need are some seeds, cheesecloth and a quart jar.

Seeds to Sprout

Almost any vegetable seeds will work as long as they have not been processed. Basically, if you can grow it in your outdoor garden, you can grow them in your sprout jar. Simply put 1to 2 tablespoons of small seeds such as alfalfa, radish, garlic chives or clover seeds into your wide-mouthed jar. If you are using large seeds like beans or peas, you will need 4 tablespoons to one cup. Look through your seeds before using. Remove any seeds that are damaged or broken.

Preparing Your Jar

Cut the cheesecloth to fit over the top with an inch or so to go past the rim on all sides. Fix the cheesecloth onto the top of your jar. You can use a rubber band or the ring lid to hold this in place. Fill the jar with warm water and swirl it around. This will rinse your seeds off. Drain the water out through the cheesecloth. Refill the jar again with water until it is an inch above your seeds. Place the jar in a dark place that stays around 70 degrees, or put a cover over it. Leave this to soak overnight or 8 to 12 hours.

Waiting

Drain the water out. Every day, rinse the seeds as you did on the first day and then drain them the same way. After you drain them thoroughly, lay the jar on its side. This will spread out the seeds, giving them room to grow. Continue to keep the jar in a dark place. Rinse and drain the seeds 2 to 3 times per day for 2 to 3 days.

Seeds Have Sprouted. Now What?

Now your seeds should have sprouted. Remove the cheesecloth and place your sprouts in a bowl. Run cold water over them. This will remove the hulls that the seeds have shed. The hulls will either rise to the top of the water, or sink to the bottom of your bowl for easy removal.

Place your sprouts into a colander to drain, but do not let them dry out. Remove your sprouts and pace them into an air-tight bag. Do not fill the bag full. Leave enough room for the air to circulate.

Do They Need to produce Chlorophyll or Carotene

Check your package directions to see if you need them to green. If you do, you can either place them into the air-tight bag, or back into your jar. Place this where your sprouts will receive indirect sunlight. This should only take a day for them to get green or for their chlorophyll and carotene to develop. Once this happens, rinse them in a bowl and then drain them in a colander.

Enjoying Your Harvest

Now all that is left for you to do is eat and enjoy. If you are not going to use them right away, put them in the refrigerator. They will keep about a week if you remember to rinse them every day or every other day. Do not freeze them as they will not keep.

Why not try some and add a little variety to your wintertime meals. You won't have to weed them, or guard them against bugs. You didn't have to prepare the ground or hurt your back. Best of all, it only took a few days from planting to eating.


Related Articles
Editor's Picks Articles
Top Ten Articles
Previous Features
Site Map





Content copyright © 2021 by Gail Delaney. All rights reserved.
This content was written by Gail Delaney. If you wish to use this content in any manner, you need written permission. Contact Gail Delaney for details.