Dealing With Stress and Change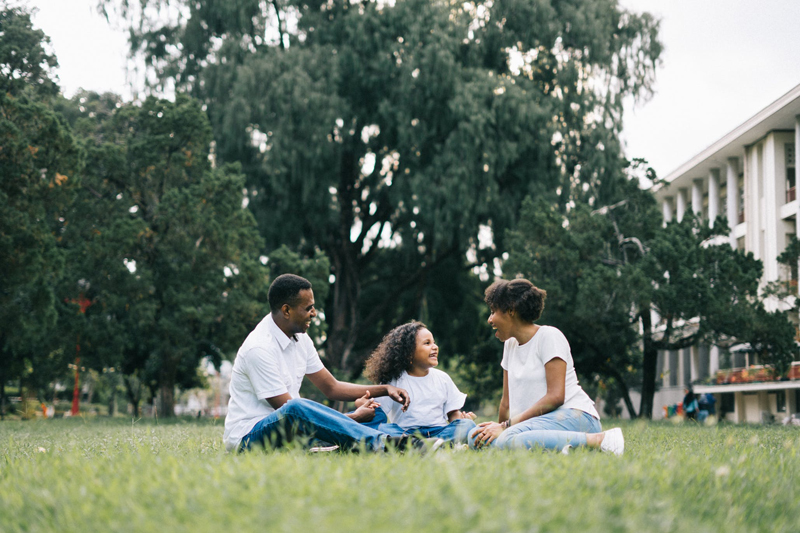 Everyday something is changing. The world is changing. Life is changing. Sometimes for the better. Sometimes for worse. But how do we handle the changes that are occurring in our lives without losing our sanity, or alienating the people we love, work with, and socialize with? Plain and simple: how do you cope with stress?

Facing Facts

The truth of the matter is, many people do not immediately acknowledge when something is going wrong. It is like a built in defense mechanism: DENY! DENY! DENY! And more often than not, the situation only worsens and escalates into something that cannot be handled without some kind of help.

In order to cope or receive help with the changes and stress that most of us are facing, we have to be able to get real with ourselves and face the facts. Let's face it: the problems are not going to fix themselves. And the longer one stays in denial, the bigger the problem gets. And if you are one that has a difficult time in handling stress; the sooner you face the facts, and properly assess your situation, the better the outcome may be for you. It is never wise to procrastinate.

Can we be honest? How many times do we look at the situations in our lives and see it as part of everyday things that we just have learned to live with? It is not that easy as some may think to clearly identify what may be causing the levels of stress in our lives; especially if all seems to be going well.

Many do not realize that stress can also be caused by our own thoughts and feelings and behaviors. It may not be the job itself, or the nosy neighbors, or the aggravating husband or demanding kids; it may very well be how you are reacting to these situations that is causing you to be under a great deal of stress; causing stressing and anxious situations and atmospheres.

Being Realistic

There are just some changes that we have no control over; to a degree. Such as: being laid off, the rising cost of living, the economic slump, medical costs, tuition, food prices, gas prices, rent increases, etcetera. The list can quite literally go on. But we can manage the level of stress that we have in our lives.

We have to be realistic about what we can do, and what is basically out of our control. Part of being realistic is to look at the small picture. It will become overwhelming to look at the big picture. When you focus on the small picture, which is: you, your family, your household, and one day at a time, you can get a better handle on what you should do first.

Responsibility must also be taken. Part of managing or dealing with stress is being willing to take a realistic look at yourself. When you are feeling stressed or pressured, what do you do? Do you internalize it? Do you lash out at others? Do you ignore it? Do you blame others? Or do you find your behavior completely normal? You cannot rid your life of stressful things and situations. But you can certainly learn how to manage it, and take responsibility for your actions.


Learn To Adapt

You can either allow the stressors in your life make you miserable, or you can learn to effectively manage how you react to the stress that comes into your life. Whether it be a person, thing, or situation.

You can either change the situations that cause you stress, or you can change the way you react to the situations. Become sensitive to yourself; to your own needs. If you don't know what ticks you off, or what it is you need to be stress free, then you will always be fighting with stress, and most likely everyone else!

Begin to keep a daily log or journal of your feelings through out the day, or at the end of the day. If you can relate on paper what you are feeling; seeing it in print may help you top also pinpoint what and where, and perhaps who your stressors are.

Other ways to manage your stress maybe to avoid those people, places, and things that cause you stress. If you are prone to being a people pleaser, practice saying no. You'll be surprise how much stress you will have cut out of your life!

Don't overwhelm yourself with so many things or activities. A overly tired person, is very likely a stressed person. Remember: the small picture over the big picture. One day at a time.

Let your feelings be known. Try not to suppress your feelings and what you feel too much. This adds to loss of control quite a bit; especially in stressful or emotional situations. Learn to talk things out. Let things go. And laugh. Life is just too short to be overwhelmed by stress.



Related Articles
Editor's Picks Articles
Top Ten Articles
Previous Features
Site Map





Content copyright © 2023 by Ruthe McDonald. All rights reserved.
This content was written by Ruthe McDonald. If you wish to use this content in any manner, you need written permission. Contact Ruthe McDonald for details.