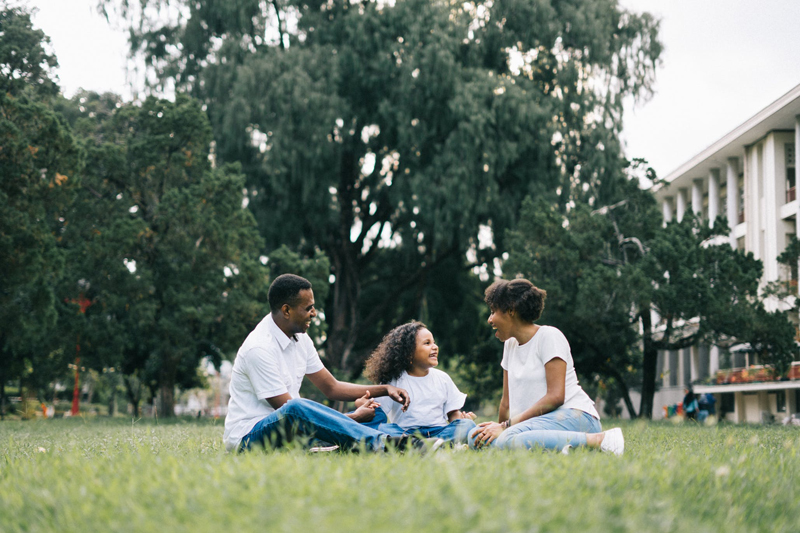 Today is World AIDS Day. Over 43 Million people have died from AIDS in the past twenty years. It is reported that nearly 30 million are currently infected with AIDS/HIV. Over 1 million lost their life last year alone. What is most scary is that women account for nearly 55% of all AIDS/HIV cases. 40% of all cases are African American, followed by Caucasians with 30%, and Latinos, with 26%.

Many advances have been made in the treatment and prevention of AIDS/HIV. Yet, we still have a way to go before we can truly say that we have nailed down a solution to this epidemic that has, and is continuing to destroy so many lives.

The face of AIDS has changed over the past twenty-five years. Once thought as a "gay-man's" disease, AIDS has claimed the most innocent of victims—babies. AIDS/HIV has no particular face or gender, race or nationality. Whether you are an Executive, doctor, garbage man, student, soccer-mom, or a toddler born to drug addicted parents—AIDS/HIV does not discriminate. And neither should we.

Do you remember how old you were when you first heard about AIDS? I believe I was 11 or 12 years old. The fear that it invoked was nothing compared to the hatred that ensued. The way in which people were treated was beyond human. People were threatened, beaten, lost jobs, families, and even their lives because the world was ignorant about this horrific disease that were claiming so many lives.

Paranoia took hold of many people. Friendships and families were destroyed. Children became orphans, with family members unwilling to take them, for fear of "catching" AIDS. So much has happened in terms of educating people concerning AIDS/HIV. Yet there is still room for growth.

When I first heard of AIDS, I was scared. Not scared because I thought I would get it, but scared because of the way people were acting. My mother had a very dear friend who just happened to be gay. My mother loved James. And so did I. He was sincere, honest, and just fun. Before anyone knew what AIDS were, or to call it AIDS, James had taken ill. His sister kept taking back and forth to the hospital to no avail. James had lost a severe amount of weight. At the end, that's when they diagnosed him with AIDS. I was only eleven, but I knew that it was something serious. And I knew that I did not like the way people were treating him.

The ugliness of AIDS back then reached many homes. Including my own. My mother is a very caring and loving person. She will do whatever she can to make someone comfortable. Living next door to us was an old man named, Joey. Joey was a crotchety old man! But my brother and I won him over. He and my mother became friends. As Joey was getting on in age, his son, Joey Jr., came to take care of him. Joey Jr. was considered the black-sheep of the family. His family was well off, but really did not want much to do with Joey Sr. or Joey Jr.. Joey Jr. moved in to care for Joey Sr..

One evening, Joey Sr. knocked on our door, asking my mother to come and help; his son was sick and he didn't know what to do. As it turns out. Joey Jr. had a drug problem, and had contracted AIDS. Eventually, Joey Sr. went into a nursing home, and Joey Jr. stayed in his place, getting sicker. My mother ended up taking care of him.

As word spread that my mom was taking care of this man that had AIDS, all kinds of rumors began to spread. People began to avoid us like the plague. Children being told not to play with us, because we caught "The AIDS". Ludicrous!, I know. But it was the 80's. My mother heard one neighbors boyfriend threaten her to not come to our house, because my mother now had AIDS from taking care of that man, and she was giving it to her children! What insanity! But this is what it was like for so many people that dared to care and give a helping hand.

When Joey Jr. passed, his family wanted nothing to do with anything in the apartment. I recall the people coming in with gas-masks and white suits throwing everything away—even money! How AIDS could affect money, I don't know. But that's how thick and intense the fear and hysteria was. They even threw away photo albums. It was heart breaking. That same man that warned his girlfriend to stay away from my mother?—not ten years later, he died from AIDS.

Many strides have been taken in the cure and treatment of AIDS/HIV. The mindset of many people have also evolved over the years. Yet we still have a long way to go. We cannot continue to hide and act like AIDS/HIV does not concern us personally, because it does. When women are 55% of the cases, we have to do something. When 1 million people perish in a year—we have to do something. We must get involve, and begin to educate and promote awareness, so that we can begin to see a decrease in the number of AIDS/HIV cases, and children left behind.


Related Articles
Editor's Picks Articles
Top Ten Articles
Previous Features
Site Map





Content copyright © 2023 by Ruthe McDonald. All rights reserved.
This content was written by Ruthe McDonald. If you wish to use this content in any manner, you need written permission. Contact Ruthe McDonald for details.