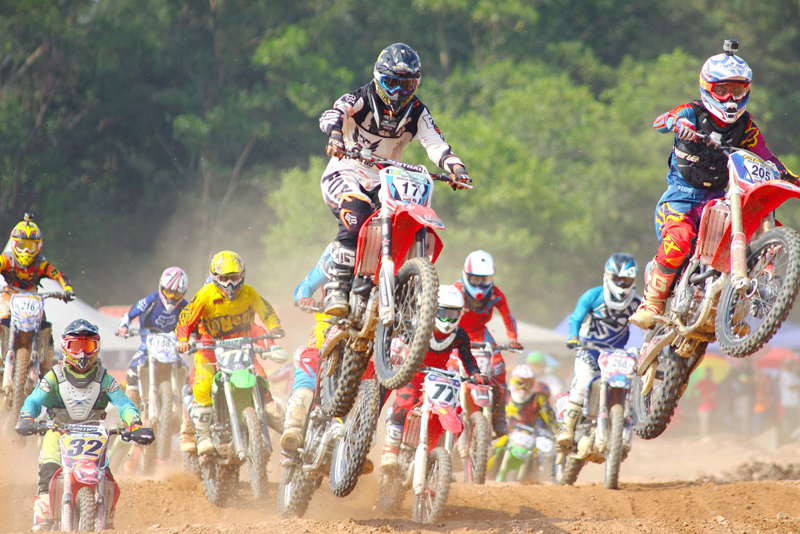 All the pre-season discussion, race reports, and post-season conclusions.
2008 Championship Contenders


Following the Japanese Grand Prix, we´re left with just three drivers who can win the 2008 Driver´s World Championship. Here we look at who they are, and what their chances are.
2008 Championship Winners


The 2008 season has now finished and we have a new World Drivers Champion, and a Constructors title successfully defended. Here we take a closer look at Hamilton and Ferrari´s championship campaigns.
2008 Rookie Starts


With the first round of the championship over and done with, it´s worth checking back and seeing how the rookie drivers coped with their first time out on track.
2008 Season


2008 Season Details
2008 Season Review - BMW


Into the top three teams for our season review series, and we´re looking at BMW. They had a good season all round, but here we´ll look in more depth.
2008 Season Review - Ferrari


The final review of our 2008 season takes a look at the Constructor Championship winners - Ferrari. They had a tumultuous year and here we take a look at the ups and downs.
2008 Season Review - Force India


In the first of our season reviews, we look back at the teams individually, starting with Force India. The newest team on the grid improved, but did they get as far as they wanted?
2008 Season Review - Honda


This is the second article in our season review series looking at each of the teams individually. Today we take a closer look at Honda´s progress throughout the year.
2008 Season Review - McLaren


This is the penultimate article in our series looking at how each team fared in 2008. Today we´re looking at McLaren and how their season unfolded.
2008 Season Review - Red Bull


Our series of articles looking at the 2008 season from the point of view of each team now gives Red Bull the onceover. We look at how their season improved and what the future holds.
2008 Season Review - Renault


Renault managed to finish fourth in the constructor´s championship despite a dismal start to the season. This review looks at how they did it and what else happened during their season.
2008 Season Review - Toro Rosso


Our ongoing series reviewing the 2008 season by each team takes a closer look at Toro Rosso. Red Bull´s system team had a good year and here is why.
2008 Season Review - Toyota


Our next article in the Season Review series, takes a closer look at Toyota. The team haven´t hit the headlines very often during the season, but certainly made their mark in 2008.
2008 Season Review - Williams


Our continuing series of articles that focuses on each team individually, and has a look at how their season has gone and what we should expect from them now. Today it´s the turn of Williams.
Barrichello's Double Pit Stop Penalty


Rubens Barrichello has had a difficult start to the season, with both his races suffering from disastrous pit stops and the penalties that go along with them. Here we have a look at what happened and how it will affect him.
F1 2008, Round 1 - Australia


The 2008 season kicked off in spectacular style. If you missed the race or if you just want to relive the best bits, here´s an article reviewing all the incidents of Australia.
F1 2008, Round 10 - Germany


The German Grand Prix returns to Hockenheim, with the track having taken a year off from F1 racing. How will the teams respond to changeable conditions and a really fast McLaren?
F1 2008, Round 11 - Hungary


The Hungarian Grand Prix isn´t always something to write home about but this year was fascinating from start to finish. Read on for a summary of all the racing action.
F1 2008, Round 12 - Europe


The European Grand Prix took place at a new track this weekend, and meant there was plenty to talk about, even if the racing wasn´t up to scratch.
F1 2008, Round 13 - Belgium


Spa always provides an interesting race, whether it´s because of rain or controversies. This year it was a little bit of both - read on for a review of the race.
F1 2008, Round 14 - Italy


Back to back races lead us onto the last European destination of the season, and Ferrari's home race - Italy. Read on to find out what happened when the weather took an unseasonable change.
F1 2008, Round 15 - Singapore


Our first ever night race saw plenty of action and two safety cars. Here we take a look at who ended up in the wall, and what the result does to the championship.
F1 2008, Round 16 - Japan


As the season draws to a close, the pressure begins to mount, and we saw both Hamilton and Massa have very scrappy races. Here we look at what happened, and what that does to the championship.
F1 2008, Round 17 - China


The penultimate round of the 2008 season took place in China this weekend and whilst it was a run of the mill race with no major excitements, it sets things up nicely for Brazil. Here we take a look at what happened and how the championship is looking.
F1 2008, Round 18 - Brazil


The final round of the 2008 World Championship was held at Brazil this weekend and turned into a nail-biting finale for what has been a brilliant season. Here´s what happened and who triumphed.
F1 2008, Round 2 - Malaysia


The second round of the championship took place in the hot and humid climate in Malaysia. Apparently this event will be a night race from next year, which may make things cooler for the drivers. But for now, we can recap the events in the heat of Malaysia.
F1 2008, Round 3 - Bahrain


The third round of the 2008 season saw our drivers int the desert, making the most of the track in Bahrain. A few incidents but nothing major to write home about, here I cover all the action.
F1 2008, Round 4 - Spain


The fourth round in the championship took place at the Circuit de Catalunya, which can often be a bit of a procession. However, this year things were a little bit more exciting, and here I´ll tell you all the details.
F1 2008, Round 5 - Turkey


The fifth round of the championship took place in Turkey this year, which made a change from 2007 when it was much later in the year. How did the change in temperature affect the teams?
F1 2008, Round 6 - Monaco


Monaco is the highlight of the calendar for fans and drivers alike, and this year it didn´t disappoint. A little bit of rain spiced up the action, and here I´ll fill you in on what happened.
F1 2008, Round 7 - Canada


Another exciting race in what is rapidly becoming a stellar championship. An unprecedented BMW 1-2 means the competition is really hotting up. Read on to find out how the action unfolded in Canada.
F1 2008, Round 8 - France GP


France has never been popular with drivers and teams, as the location in the countryside is quiet and unlike any of the other race weekends. However, this didn´t stop the race being action packed, as per usual.
F1 2008, Round 9 - Britain


Whilst Silverstone had to deal with the shock announcement that they´d be losing the British GP from 2010, the race itself had a little bit of everything, to make it an event to remember. Here we recap all the important details from a rather wet weekend.
Refuelling and Pit Lane Fires


In Hungary we saw a few fires up and down the pit lane which is both unusual and worrying. Here we take a look at what effect the problems could have on the sport.
Silverstone Testing


This week featured a three day test at Silverstone, and I managed to attend for one of the days. This article talks of the news from the test, plus my experiences being at the event.
That Last Lap in More Detail


It all came down to a very short stretch of track, just one corner, and who could cross the final line first. Here we look at the final corner of the Brazilian Grand Prix and how it decided the championship.
Who to Blame for Racing Incidents


There were a couple of controversial incidents in Bahrain, both featuring one driver hitting the back of another. Here we take a look at who´s to blame for these accidents, if anyone, and what can be done to avoid them.
Winter Testing Conclusions 2008


The start of the season is drawing ever closer, but we have testing happening in Jerez, Barcelona and Bahrain to give us clues on what might happen in Australia in March.
Editor's Picks Articles
Top Ten Articles
Previous Features
Site Map
Content copyright © 2018 by . All rights reserved.
This content was written by . If you wish to use this content in any manner, you need written permission.
Contact BellaOnline Administration for details.