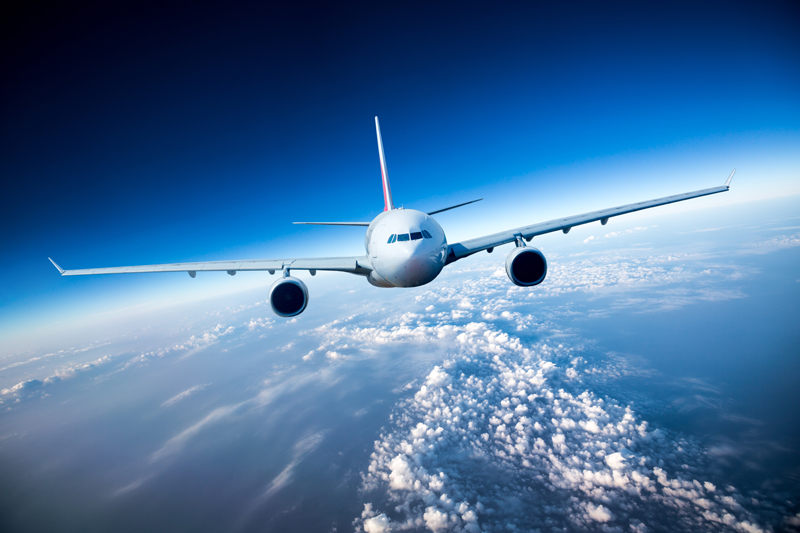 A look at some favorite movies with a unique blend of action/adventure!
2012


The End of the World! 2012 depicts this event like no other film of its kind. With an all star cast, this non-stop action packed adventure stars John Cusack as Jackson Curtis, an average man just trying to survive and save his family from the earth's destruction.
3 Days to Kill Movie Review


You have three days to kill a terrorist to save your own life – on the weekend you have agreed to babysit your teenage daughter. Could the day get any worse?
Abduction Movie Review


What if you suddenly found out that your parents really weren´t your parents? Nathan is suddenly thrust into a dangerous game of cat and mouse. He is running for survival, but who can he trust?
Action Movies Newsletter Sign Up


Hey movie-lovers! Do you love action-packed, jaw dropping movies designed to keep you on the edge of your seat? Join us as we review current and past movies, designed to satisfy that adrenaline rush. Sign up for our newsletter so you can discover the latest and revisit a few chart toppers!
Atomic Blonde Movie Review


Charlize Theron is a world-class assassin in red stilettos. Double agents... double, double agents, who can you trust? The Atomic Blonde is hard-hitting, fast-paced action set during the cold war. The action will keep you on the edge of your seat and the 80's music will keep you hyped!
Blood Father Movie Review


The relationship between a father and his daughter is never easy, especially when the dad is an ex-con attending AA meetings and the daughter has a boyfriend in the drug cartel - and accidently shoots him. When the gang comes for revenge, what's a father supposed to do?
Bobby Z Movie Review


Tim Kearney (Paul Walker) finally gets to be somebody - not just anybody, he gets to play the legendary Bobby Z. The only problem is that everybody wants a piece of Kearney/Bobby Z. What do you do when every D.E.A. officer, bounty hunter and a famous drug lord are hunting you down?
Fast & Furious


Hot men and women, cars that shine and sizzle as fly thru city streets, Vin Diesel and Paul Walker, and non-stop action!
Furious 7 Movie Review


Cars driven off of planes, explosive car chases, over-the-top fights; all tempered with a moving tribute to the late actor, Paul Walker makes Furious 7 a must-see action movie.
Hitman Agent 47 Movie Review


Elite assassins are genetically-engineered to be faster, stronger and smarter. Agent 47 is the latest of these assassins. He teams up with a mysterious young lady to find her father. Is he a good guy or one of the bad guys? Will they discover their true origins?
John Wick 2 Movie Review


What happens when a retired, expert assassin decides he does not want to repay a marker? He pretty much gets forced back into the life. What happens when the deal goes bad? He gets revenge! John Wick is back in the action-packed sequel - simply known as John Wick 2.
Knight and Day


By the time Jude Havens (Cameron Diaz) finds out her charming new love interest Roy Miller (Tom Cruise) is a spy who is being hunted, bullets are flying. Forced to run to stay alive, Jude doesn't know if Roy is a good guy, a liar, or a lunatic, but if she manages to live, she'll find out.
London Has Fallen Movie Review


Banning is back! This time he and President Benjamin Asher are traveling to London for a funeral. The British Prime Minister suddenly dies and all the leaders of the Western world converge on London. You would think it would be the world's safest event...not quite...
Long is the The Dark Knight


This eagerly anticipated additon to the Batman series has a superb cast and storyline full of violence and social commentary.
Mission Impossible Ghost Protocol Movie Review


In this fourth installment of the Mission Impossible Series, Hunt must find the terrorist that is framing the IMF for blowing up the Kremlin. Jeremy Renner joins the cast in this high, explosive installment.
Mission Impossible Rogue Nation Movie Review


What´s better than Ethan Hunt choosing to accept another assignment? Well, it´s watching Hunt dangling from the side of a plane headed towards the sky. Tom Cruise returns full force in this fifth installment of the Mission Impossible franchise.
No Escape Movie Review


Jack Dwyer is sent overseas with his family to head the South East Asian branch of a huge U.S. conglomerate. From the very beginning of the plane ride over, nothing seems to go according to plan. Is that an omen? No Escape as an intense thriller, that won´t let you rest until the final credits.
Olympus has Fallen Movie Review


The President has been taken hostage by a terrorist. The White House has fallen. The fate of it all rests on a disgraced Presidential guard. What happens next? This high-powered action will have you sitting on the edge of your seat. What will happen when Olympus falls?
Pirates Of The Caribbean Films


The swashbuckling action of the Pirates of the Caribbean movies.
Quantum of Solace


Heartbroken by the death and betrayal of Vesper, the love of his life, James Bond is out for revenge. Quantum of Solace is what action movies are all about, and the action is literally power packed and endless in this sequel to Casino Royale.
Reclaim Movie Review


Child trafficking and corrupt adoption agencies are just two of the issues that Reclaim attempts to address. Ryan Phillippe, Rachelle Lefevre and John Cusack star in this action-packed movie.
Run All Night Movie Review


Loyalty...at what lengths would you go? What if someone killed your son? What if your son wanted nothing to do with you, but you had to risk your life to save his AND you only had one night to do it?
Salt Movie Review


You wake up one morning and you work for the CIA, the next minute you're accused of being an assassin and a Russian spy. Or is it, hopefully, all just a big misunderstanding? Salt had better figure it out quick!
San Andreas Movie Review


The San Andreas Fault is acting up and creating so much earth-rocking devastation that you can feel it on the East coast. Tsunamis, daring helicopter rescues and a sad backstory will have you on the edge of your seat. When disaster strikes, who will you save?
Snow White and the Huntsman Movie Review


The evil Queen Ravenna has kept Snow White locked up in the castle her entire childhood. A chance escape leads her into the Dark Forest. The Huntsman, once assigned to track her down, becomes her protector and together they join forces to defeat the evil queen in this adult fairytale twist.
The Book Of Eli


In his new film, The Book Of Eli, Denzil Washington stars as a man on a mission to save the last Bible on earth. You don't have to be be a follower of religion to enjoy this action packed adventure that is cross between several action films and characters including Mad Max, Blade, and The Road.
The Bourne Supremacy Movie Review


Bourne is back. He told them to leave him alone and they didn't listen. They killed his woman, so now the target is also the hunter in this sequel to the popular The Bourne Identity.
The Girl With The Dragon Tatoo


You may have heard about author Stieg Larsson and his popular novels. The first of three films, is full of thrills, mystery, drama and grit. Nothing tops the feelings that a real action adventure film can conjure. Actress Noomi Rapace as Lisbeth is a fine example of genuine character acting.
The Mechanic Resurrection Movie Review


Bishop is back. Jason Statham returns in this action-packed sequel. Faking his own death, Bishop is trying to live a quiet lifestyle, but you know the bad guys won't leave him alone. It's either kill or be killed.
The Transporter Refueled Movie Review


The Transporter series gets a reboot, in The Transporter-Refueled. This time Frank is planning on spending time with his dad, when the call comes for another job. Perhaps this was the one job he should have turned down.
Throttle Movie Review


What if you were alone and trapped deep in the lower levels of a parking garage with no escape? What if someone was trying to kill you? Tom Weaver is running full throttle for his life in a deadly cat and mouse game. Who wants him dead?
Transformers Dark of The Moon


This Transformers is creative, exciting, and features a literal "Love Boat" full of action actors, unforgettable battles and computer generated excitement!With the help of the Transformers team, Shia LaBeouf has a new gal pal, and lots of new enemies!
Volcano Movie Review


It´s a beautiful day in Beverly Hills, however, disaster is about to strike! Can the city be saved? It´s a race against time!
Editor's Picks Articles
Top Ten Articles
Previous Features
Site Map
Content copyright © 2018 by . All rights reserved.
This content was written by . If you wish to use this content in any manner, you need written permission.
Contact Dianne Walker for details.