***Delicious Indian Cakes/Muffins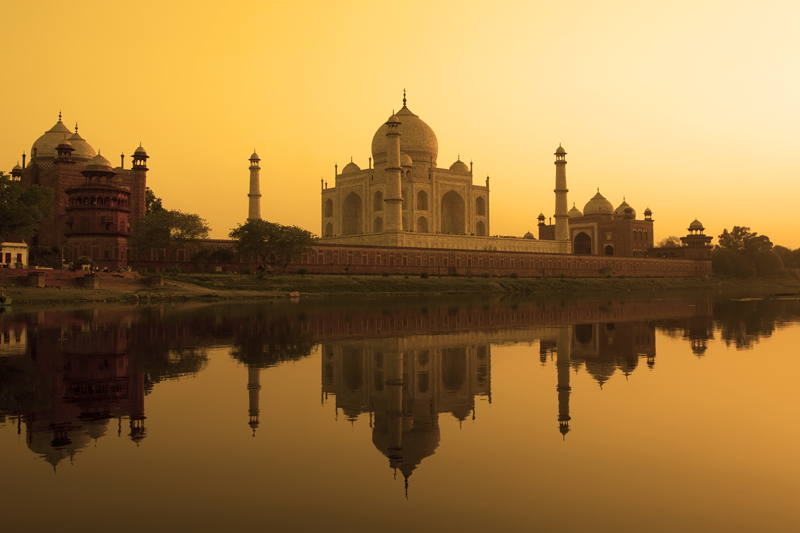 A yummy collection of mouth-watering & heavenly cakes/muffins - lovingly made with Indian ingredients & inspired flavors from India.
Almond Honey Cake Recipe


Nutty almonds combined together with sweet honey, what could be better than this simple sublime combination? My luscious and heavenly Almond Honey Cake is just perfect as a delicious dessert or a tea time snack. Make it for your family today!
Banana Walnut Spice Cake Recipe


Your family will really "go bananas" for my super-moist & heavenly Banana Walnut Spice Cake. What a delicious & yummy way to use overripe bananas! It's also a great way get your kids into the kitchen to help make this simple cake too, that way they can enjoy the results as soon as it's ready :-)
Carrot Almond Cupcake Recipe


My delicious & super moist Carrot Almond Cupcakes are so simple to make & so absolutely heavenly to eat. This recipe is also a great way to get your kids into the kitchen to help you. I often make this as a straight up cake for my family & friends but somehow, the cupcakes are always more fun ☺
Chai Spiced Yogurt Cake Recipe


My Chai Spiced Yogurt Cake is sinfully delicious, aromatic, full of flavor & super moist. It's easy to make & always a big hit around the holidays. "Chai" is simply the Hindi word for tea & chai spices include ground ginger, cardamom, cloves, star anise, fennel, cinnamon, allspice & nutmeg. YUM!
Chocolate Spice Cake Recipe


This moist & super delicious Chocolate Spice Cake was my young son's idea, it's so simple - even a child can make it (literally)!. In moderation, unsweetened chocolate (esp. dark chocolate) is considered healthy & beneficial in many ways. Who thought chocolate-y goodness could be good for you?
Citrus Honey Cake Recipe


If you enjoy citrus fruits as much as I do, then you will surely love this unique cake. It's super simple to make, super moist & super delicious to boot! This cake is also completely flourless & thus, gluten free. It's a heavenly combination of lovely flavors & tastes, so try it soon :-)
Corn Cake Recipe


My versatile and delicious corn cake recipe comes in both a sweet or savory version! The basic ingredients are the same, but with a few minor changes -- this dish can be served as either a sweet dessert or as a tasty side dish. Try it both ways & see which one is your family´s favorite :-)
Gingerbread Cake Recipe


A European holiday favorite gets an Indian makeover! My Gingerbread Cake is always a big hit, especially with the kids. They key to this delicious & moist cake is the ginger, which is added in both its fresh & dried forms. This is the perfect recipe to get your kids into the kitchen to help too.
Goan Coconut Spice Cake


If you are a big coconut fan – then this is the perfect recipe for you! My Goan Coconutty Spice Cake is the absolute best coconut cake you have ever had in your life! This cake is sweet, moist & full of delicious yummy coconutty goodness. No special trip to Goa required for this yummy cake!
Indian Dried Fruit & Nut Cake Recipe


Trust me, this is not the same old tired fruitcake that seems to get recycled around the holidays! Far from it! My Indian Dried Fruit & Nut Cake is a perfect recipe to enjoy anytime of the year - moist delicious cake filled with various dried fruits & nuts, this cake is just pure yummy goodness.
Mango Jam Cake Recipe


I just love mangoes & I also love cake, so this lovely, summertime dessert is an absolute perfect combination! It´s sweet, fruity, moist & delicious - all in one luscious & heavenly little bite. Try my yummy Mango Jam Cake & you will know exactly why the mango is known as the "king of fruit.
Nutmeg Spiced Muffins Recipe


A healthy breakfast is always a great way to start the day & my delicious Nutmeg Spiced Muffins are just the thing! These heavenly muffins are light, moist, nutritious & filling as well. They are a huge favorite in my house, in fact, we love to eat them any time of the day :-)
Orange Saffron Cake Recipe


Saffron is a lovely floral spice that is harvested by hand making it the world´s most expensive spice! Luckily, a little goes a very long way & saffron´s unique taste and aroma are most certainly well worth it. My heavenly & delicious Orange Saffron Cake Recipe is simply out of this world!
Pineapple Lemon Cake Recipe


My luscious & tasty Pineapple Lemon Cake is basically summertime in a lovely dessert form! When pineapple is in season, using fresh pineapple is always the best - but this super moist & delicious cake can also be enjoyed all year using canned crushed pineapple.
Saffron Cheesecake Recipe


A new Indian twist on a traditional classic, this heavenly cheesecake will definitely spice up your holidays! Floral saffron pairs beautifully with the creamy silkiness of the cheesecake, your guests will be thanking you for ages after tasting this winning dessert!
Semolina Cake Recipe


My Semolina Cake has a lovely taste & texture that differs from most traditional cakes you may be more familiar eating. So try this delicious eggless cake made from semolina, it´s just perfect for vegetarians. This recipe is a great base as a canvas for lots of creative & culinary possibilities.
Editor's Picks Articles
Top Ten Articles
Previous Features
Site Map
Follow @SadhanaGinde
Tweet
Content copyright © 2018 by . All rights reserved.
This content was written by . If you wish to use this content in any manner, you need written permission.
Contact Sadhana Ginde for details.