Try Something Different - Crochet with String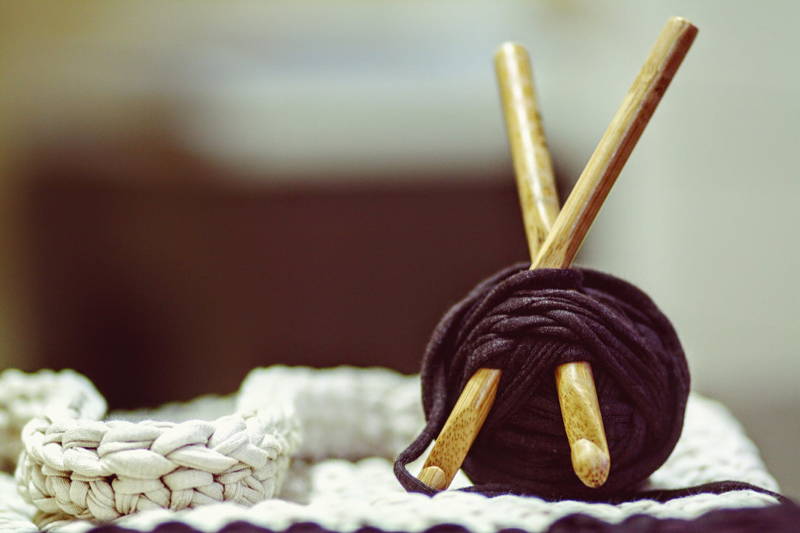 Crochet needn't always be about crocheting with fine yarns and cottons. Other materials can often work surprisingly well and bring something different to your crochet repertoire. String - or twine, for instance, can be an excellent material to make all sorts of accessories. It is hard wearing, available in different thicknesses and styles - and best of all it's cheap! A large ball of string or twine can be bought cheaply and this will be enough to make all sorts of things.

Crocheting with string will be a great way to make market bags, or place mats for an outdoor table. Simply substitute the yarn in your pattern for string, and choose a hook of the necessary size and adapt the pattern accordingly.

Many items can be crocheted without a pattern - why not make a place mat by crocheting a Granny Square out of string. This can be made as large or small as you desire and will make an interesting table accessory. A market bag can be made by simply crocheting two oblong shapes - perhaps from a crochet chain mesh and sewing these together. Handles and a drawstring can be added.

How about crocheting a fly curtain from string - crochet lengths of crochet chain and attach these to a curtain pole. To make this a bit different why not add a few beads to the crocheted chain.

Crochet can be used instead of macram� to make plant hangers and a large piece of crochet made with string would make a fantastic hammock....

String can be made from a variety of materials - either natural or man made. When finishing your item crocheted from string, remember that it can be blocked if you require - however remember that man made fibers may melt, or the string may be coated so check before you apply heat.

There are many other materials which can be fun to crochet with and are a little different - and of course cheap! Do you have a favorite material which is not a 'typical' crochet cotton or thread which you make things with? If so do email us and let us know - it is always interesting to find out more about what people are doing in the fabulous world of crochet.


You Should Also Read:
BellaOnline - Projects
BellaOnline - Articles
BellaOnline Stitches and Instruction


Related Articles
Editor's Picks Articles
Top Ten Articles
Previous Features
Site Map





Content copyright © 2021 by Kate Pullen. All rights reserved.
This content was written by Kate Pullen. If you wish to use this content in any manner, you need written permission. Contact Holly Messenger Aamot for details.