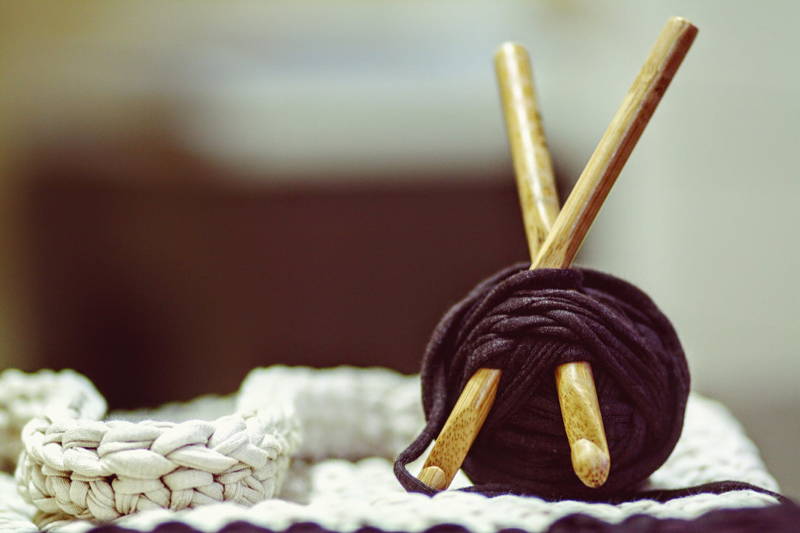 Articles about different projects for crochet-related subjects. These articles have been written exclusively for BellaOnline.com.
Crochet Beachwear


Crochet lends itself to beautiful beachwear items that are sure to turn heads at the beach.
Crochet Footwear Fashion


The latest fashion is for crochet boots - in this article we take a look at this season's 'must have' crochet footwear.
Crochet for a Wedding!


Bring some crochet style to a wedding! In this article we look at some ideas for things to crochet for that special day.
Crochet for Barbie


Crocheting clothes for Barbie can not only be a great way to teach young people new crochet skills, it can also allow Barbie collectors and owners to create a whole designer wardrobe.
Crochet for St Patrick's Day


Some ideas for Crochet gifts and accessories for St Patrick's Day.
Crochet for Summer


Summer is the perfect time to try out some different crochet projects and experiment with new ideas.
Crochet For Valentine's Day


Valentine's Day offers a wealth of opportunity for crochet. From crocheted card toppers to small crocheted gifts there is plenty to keep you busy!
Crochet for your Dog!


Pets love Crochet too! How about crocheting a jacket for your beloved pooch - in this article we look at crocheting for your dog and what special features need to be taken into account when choosing the yarn for the project.
Crochet Impressions


Crochet thoughts and memories from fellow BellaOnline editor M E Wood.
Crochet Jewelry


Crochet jewelry is quick and easy to make and is a great way to use up odds and ends of yarn and other items.
Crochet with Hand Dyed Yarns


A quick look at Crocheting with Hand Dyed and Hand Painted Yarns
Crochet, Copyright and Creative Commons


Do you publish designs, tutorials or other crochet information on the internet? Is your work protected against misuse or theft? In this article we look at the options available to protect your crochet work on the internet.
Free Learn to Crochet Videos Online


In addition to the wide range of written instructions freely available on the Internet, there is also number of videos that are wonderful for explaining the basic and more advanced crochet techniques.
Gifts for Crocheters


Buying a gift for crocheter needn't be difficult!
How to Pick the Right Yarn


Picking the right yarn for a project will help to ensure perfect results.
Ideas for Christmas Crochet Gifts


Here are some great ideas for gifts to crochet for Christmas.
Keep a look out for vintage and out of print crochet books.


Vintage and out of print books offer a great resource for crocheters looking to make something a little different.
Men who crochet


Men who crochet are creative and crochet for multiple reasons. Crochet is great and sometimes prescribed for arthritis patients.
Sewing Patterns as Crochet Templates


With a little imagination and a few crochet skills, it is possible to use a sewing pattern as a template for a crocheted garment.
Six Crochet New Year's Resolutions


Here are some Crochet Resolutions that will help you have a great Crochet new year!
Spring Crochet Ideas


Warm weather crochet. It's time to crochet lighter weight and cooler patterns. Get away from the heat.
Submitting Crochet Designs to Magazines


Magazines present a great opportunity for crocheters who are looking to publish their designs.
Sunny Day Crochet


Time to put away bulky yarns for lightweight yarns. Portable projects for the outdoors.
Teach Someone to Crochet this Christmas


Giving someone the gift of crochet is a lovely gift, and a great idea if you are stuck for last minute present ideas!
Teaching Crochet-a Skills Exchange


Teaching someone to crochet is a wonderful way of giving them a gift that will last for life. There are many other ways that teaching crochet can be of benefit, however, and one of these is to help building bridges across generations.
Thread Bear Challenge


If you enjoy making tiny thread bears, you may be interested to learn more about the second Thread and Fiber Bear challenge. The challenge is open to all members of the Thread and Fiber Bear group - membership to the group is free and all crocheters and fiber artists are welcome.
Try Something Different - Crochet with String


String can be a great thing to crochet with and lends itself to all sorts of applications.
Wooden Crochet Hooks


Wooden crochet hooks are ideal for crocheters who enjoy working with the very best tools.
Yarn vs Thread


Putting yarn and thread into a proper prospective and when one might choose one instead of the other.
Editor's Picks Articles
Top Ten Articles
Previous Features
Site Map
Content copyright © 2018 by . All rights reserved.
This content was written by . If you wish to use this content in any manner, you need written permission.
Contact Holly Messenger Aamot for details.