About the BellaOnline Role Playing Games Editor
Leif Sutter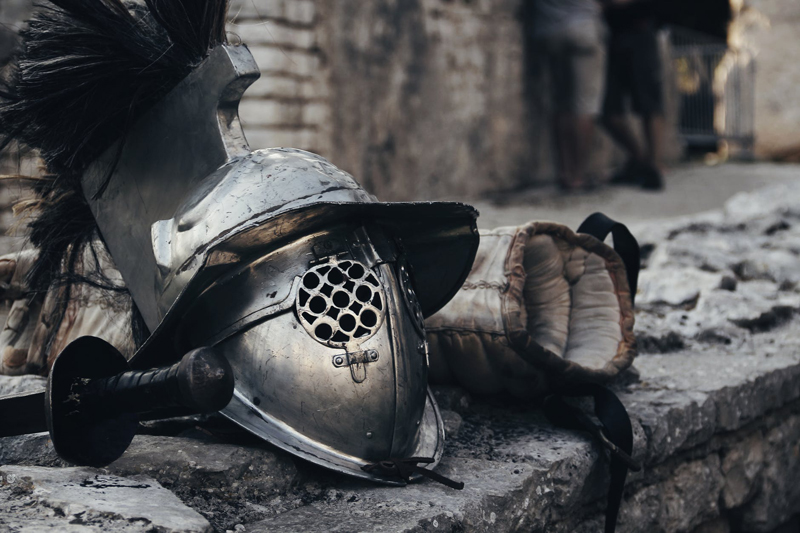 My name is Leif and I am a college student with a propensity toward role playing games. I´ve been playing table-top for more than ten years and have experienced a wide variety of games including GURPS, Advanced Dungeons and Dragons, Dungeons and Dragons Third Edition and several more homebrew and as-of-yet unreleased systems. Video game RPGs are another matter. I was a gamer kid and have broad experience across several platforms including the NES, SNES, Sega, Sony Playstation and PS2, N64, Nintendo Game Boy and GBA, Microsoft XBox and XBox 360, and a plethora of role playing games for PC.
While I love video games as much as any other college student I am much more fond of pen-and-paper role playing games. Collaborative storytelling, creativity and game mechanics can bring people much closer together than can a controller and someone else´s video game in my experience. When I´m not rolling dice or working toward my degree you can find me either designing another campaign for my friends or practicing my programming and productivity skills working on spreadsheets and databases: most of which will be used for gaming in some way or another.
On this site you´ll find articles on how to start as a pen-and-paper gamer, how to get the most out of your tabletop RPGs from both a player and a game master perspective and what to watch out for when playing certain gaming systems. Also I´ll have content talking about the qualities of my favorite and least favorite RPG video games and why you do or don´t want to try them. One more thing you´ll find is advice on designing your own RPG - whether it´s a video game or a table-top campaign.
The best thing about RPGs in my opinion is character development. Making your creative construct really come to life and learning about yourself and others as a result. It´s an exploration that is often overlooked and sometimes even mocked, but I´ve read some reputable nonfiction that recommends exactly this. Most of my articles will cover what I rarely see any of on the rest of the internet: the usefulness of RPGs as a medium for self-learning and creativity.
Enhance your role playing experience by adding depth to your character, your world or even to how your character views the world. Make a clear distinction between you as a player and your character so that you can understand others even better as a result. My teachers in high school touted the usefulness of philosophy courses in granting one the ability to think from different perspectives. Role playing games capture this ability like very few other pastimes do.
I live in West Alexandria, Ohio with my wife, new in-laws and our Bichon Frisé, Poppie. I´m usually grinding on homework, working on RPG projects to sell or improving my gaming knowledge. Anytime I´m not doing that I like to read up on my diverse and specialized interests of probability, philosophy and behavioral sciences.
Google+
Submit a Comment - Suggestion - Request to this Editor
NOTE: If you want a response, please make sure to include your email address so we can write back. Also, make sure that any anti-spam blockers you have are set up to allow mail from bellaonline.com! Otherwise our response won't be able to get to you.
Editor's Picks Articles
Top Ten Articles
Previous Features
Site Map
Follow @rpgbellaonline
Tweet
Content copyright © 2018 by . All rights reserved.
This content was written by . If you wish to use this content in any manner, you need written permission.
Contact Leif Sutter for details.