Wine Terms from ABV to BIB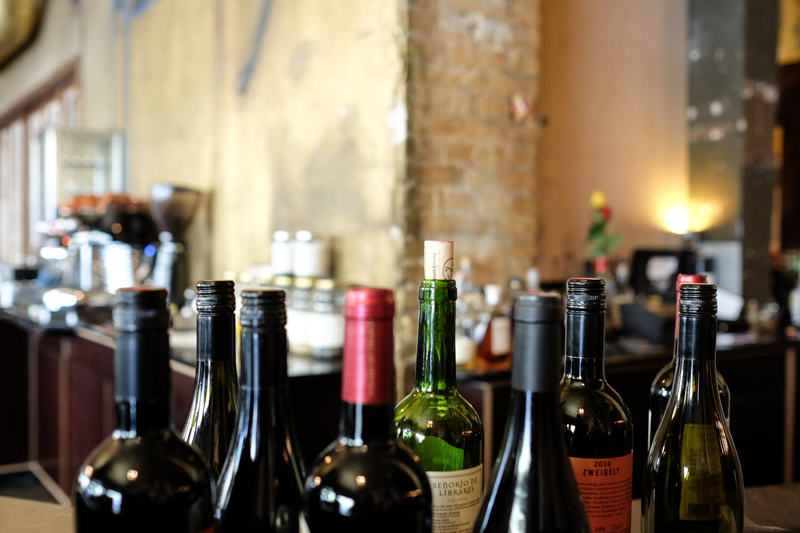 Wine, like many interests and business, has a language of its own. The following glossary explains terms in common usage at tastings and winery visits.
ABV: Alcohol by Volume expressed as a percentage
AC: see Appellation d'Origine Controlee.
AoC: see Appellation d'Origine Controlee.
Agglomerate: A wine closure made by gluing together fragments of cork. Because they are made from leftovers of normal cork making they are much cheaper and are thus more often found on inexpensive wines. However see DIAM.
Appellation: Widely used informally to mean the place the grapes are grown, taken from France's Appellation d'Origine Controlee system.
Appellation d'Origine Controlee: France's system. that defines which varieties can grown, where they can be grown, how they can be harvested and how the wine can be made. Abbreviations are AC and AoC.
Assemblage: French term for the selection of wines to be blended into the finished wine.
Autolytic: Term of approval used by tasters for the bready flavours found in some sparkling wines.
AVA: American Viticultural Area. System still in its early stages that officially identifies certain geographical areas as producing distinctive wines. Intended to mirror France's long standing Appellation system.
Balling: A scale indicating the amount of sugar in a grape from which can be calculated the alcohol it is capable of producing. Almost the same as Brix, and similar to Oeschle.
Barrel: a container for fermenting and aging wine and usually made of oak. Drinkers have become used to the taste imparted by oak barrels and this can be duplicated by cheaper methods such as Staves and Chips. To impart oak flavour a barrel needs to be no more than four years old and to be of a reasonable size.
Barrique: Wooden barrel holding 225 litres/59 gallons (=300 or 25 dozen bottles. Also known as Bordeaux size. The barrique is very widely used in wineries throughout the world.
BATF: See TTB
Batonage: French winemaking term for stirring the Lees to distribute then through the maturing wine in order to add complexity.
BIB: Bag in Box. Wine sold in a collapsible bladder within a box with a tap. As wine is poured the bag collapses without allowing air in, thus wine stays fresher longer.
If you have any acronyms or words you'd like to be to be added to the glossary, please ask by email or on the
wine forum
.
---

The Wine Slinger Chronicles
Let Russ Kane take you on the Texas wine trails to visit the people behind Texan wines. Reading Russ is like sitting with him by the trail camp fire, holding a plate of beans and a glass of wine while he weaves stories about the places he's been, wines he's tasted and the people who made them.


Pinotage
A wine detective story. Come with me as I try to find out the truth behind South Africa's own variety.



Related Articles
Editor's Picks Articles
Top Ten Articles
Previous Features
Site Map





Content copyright © 2022 by Peter F May. All rights reserved.
This content was written by Peter F May. If you wish to use this content in any manner, you need written permission. Contact Peter F May for details.