Prayers for Grandchildren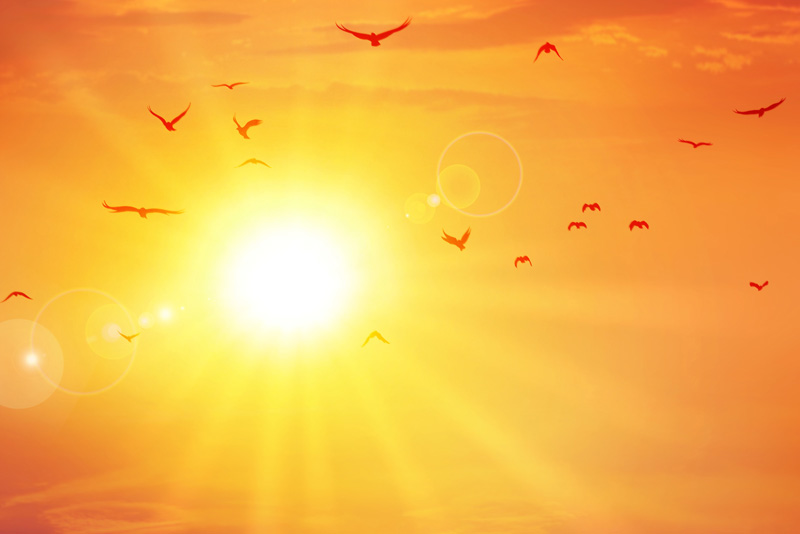 Proverbs 16:31 tells us that gray hair is a mark of distinction but in the world today doesn't seem to agree. As grandparents we are in a difficult position. There are children that we love as much as if we had given them birth but they may live far away or are at least out of the sphere of our influence. We can�t be with those beloved children to offer advice, comfort or provide correction. Are you a grandparent watching a grandchild go off into the world without you? Although these precious children may be out of your reach, they are never out of God's. You may not be able to reach them for a hug or a pat on the back, but they can be in no better hands than that of our Heavenly Father.
Pray
Remembering to pray for a grandchild may be the most important thing you do all day. Look up each Bible reference and pray these suggested prayers.

The first and most important prayer you can pray for any child is for their salvation. Pray that they will meet Jesus early in life and experience a saving faith.
As they grow and are beyond your reach, pray for the company they keep.

Pray that they will always remember who their true Friend is - Jesus is always with them. Proverbs 18:24, Matthew 28:20

Pray that they will be discerning and choose friends carefully because bad company corrupts good character. 1 Corinthians 15:33

Pray that they will choose friends wisely - friends who are trustworthy, honest and loyal. Read about the friendship of David and Jonathan in 1 Samuel 18:1-3.

Pray that they choose honest and wise friends and that they will listen a friend's godly advice. Proverbs 27:5-6
Picture the kind of adult you want them to become.

Pray that they will, themselves become loyal and loving friends. Jesus told us to love one another. John 15:12-15

Pray that they learn to support and encourage others and that they become compassionate and sincere. Romans 12:15

Pray that no matter what the circumstance, they will always honor their parents. Ephesians 6:1-3, Colossians 3:20, Exodus 20:12

Pray that they will remember what they have been taught as they go out into the world. Proverbs 1:8-9

Pray that they will remember to show respect for their elders. 1 Peter 5:5-9

Pray that they will grow in the grace and knowledge of their Lord and Savior Jesus Christ. 2 Peter 3:18

Pray that they will live in humility and gentleness with patience and tolerance for others. Ephesians 4:1-3

Pray that they will be slow to speak and quick to listen. Pray that they will think before they speak. Proverbs 21:23, James 1:19
Finish strong

Pray that when the time is right, God will send their future husband or wife as the perfect partner to help them live life. Ecclesiastes 4:9-10, Genesis 2:18-25

Pray that in good times and in difficult times they will remember that God is in control and that He has only the best plans for them. Jeremiah 29:11, Romans 8:28
You have more influence in your grandchild's life than you think. Petition your own Heavenly Father for His help. Remember that the sincere prayer of a person who is right with God is powerful and effective. James 5:16
You Should Also Read:
Pray Your Kids Back to School
Prayer For Your Husband
Prayer For Help


Related Articles
Editor's Picks Articles
Top Ten Articles
Previous Features
Site Map



Follow @LynneChapman
Tweet





Content copyright © 2021 by Lynne Chapman. All rights reserved.
This content was written by Lynne Chapman. If you wish to use this content in any manner, you need written permission. Contact Lynne Chapman for details.