5 Tips For Wide-Angle Photography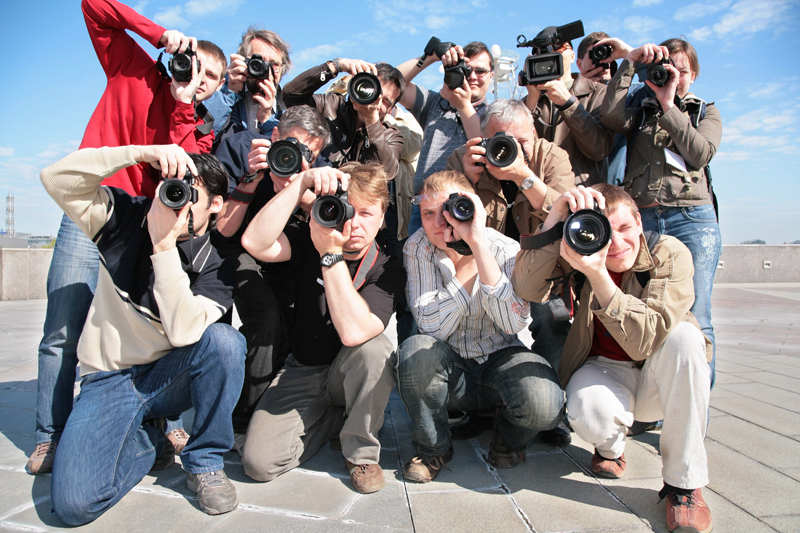 Shooting wide-angle can open up a whole new creative look to your photography. Here are 5 tips on how to get the best from a wide-angle lens.


1) Keep people or important subjects away from the corners

Wide-angle lenses are great for large group shots but always allow for space around the edges of the shot, as this is where wide-angle lenses distort the most. It would be so disappointing to take some great people shots, only to find that the people at the edges look strange. Pull back a little to give yourself some extra room and your shots should turn out nicely.


2) Using distortion to your advantage

Distorted people may not look so good but some other things can look great with some distortion and the enhanced perspective that a wide-angle offers. Use this to your advantage if you want something to really stand out in your shot. A wide angle-lens will give some distance between things in the foreground and background, which may be just what you need if you want your subject matter to really dominate the shot.


3) Using the lens to create a frame around your shot

Using a wide-angle lens means you can fit a lot more into your image so why not use this to your advantage. Create interesting frames around your images by shooting through doorways and arches and including the doorway in your shot. Get creative and see what else you can use to frame your shot with. One thing you want to avoid when using a wide-angle lens is trying to have too many points of interest in your shot. As long as your viewer always knows what your main subject is then you are on the right track.


4) Shoot in portrait format

A lot of the wide-angle shots you see will be shot in landscape, but you can use wide-angle lenses to shoot vertically to capture some amazing images. Fill the frame with a whole building or mountain from top to bottom.


5) Capture amazing skies

Wide-angle lenses are great for stormy or dramatic skies. Fill most of your frame with the sky. For your shot to be exciting you still need to be aware of the foreground and make sure that it is interesting but in this case the main subject will be your intense sky.

Once you get the hang of a wide-angle lens you'll be able to take some wonderful shots that you could never get with a standard or telephoto lens. If you can't afford a great wide-angle lens, borrow one for a day and prepare to be surprised.

Enjoy your creativity!

For a budget Wide-Angle lens for a Canon camera, take a look at this one:





Related Articles
Editor's Picks Articles
Top Ten Articles
Previous Features
Site Map





Content copyright © 2022 by Ewa Sapinska. All rights reserved.
This content was written by Ewa Sapinska. If you wish to use this content in any manner, you need written permission. Contact Ewa Sapinska for details.