The Wallflower Episode One Recap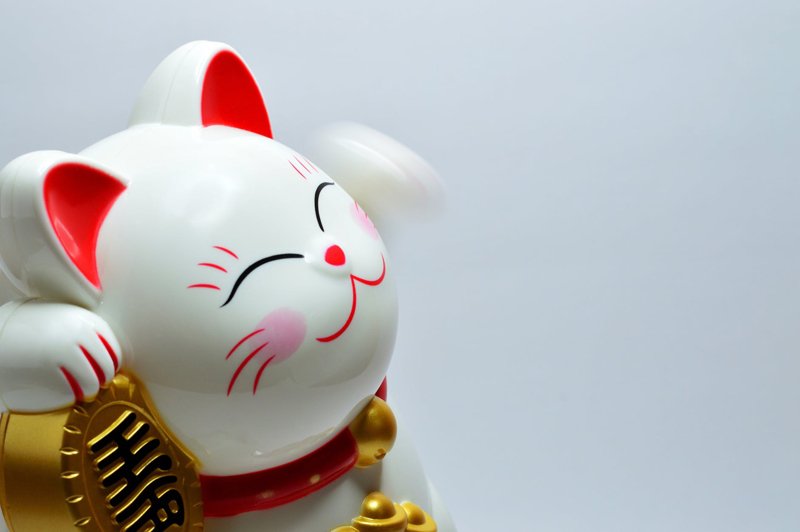 The Wallflower Episode One Recap

The Wallflower is a romantic comedy anime based on the manga novel series written and illustrated by Tomoko Hayakawa.

Yuki, Ranmaru, Kyohei, and Takenaga are four young and gorgeous male student friends given an offer from their landlord to turn her niece into a refined lady in exchange for free rent in a huge mansion. If they do not, their rent will triple. Then the landlord, Oba-chan, suddenly takes off jumping onto a helicopter's ladder to travel the world and find love.

The four friends are having tea while waiting in the garden for Oba-can's niece, Sunako. Yuki spots what appears to be a stray cat rustling somewhere inside the bushes. As he moves closer to it he and his roommates panic at what looks like a shadowy figure. Kyohei yells at the figure to show its face. Emerging from her hiding place is Sunako, her long dark hair covering most of her face. She is wearing a bulky sweater, tattered shoes and an amoeba printed skirt. Politely but apprehensively her new roommates escort Sunako to her room.

Sunako adjusts to her dark room by unpacking her horror movies and skeleton anatomy figures that are her friends. The other roommates discuss how they are to turn Sunako into what Oba-chan wants. Later on Sunako's roommates are at a diner where several waitresses greet them but faint and have nose bleeds, because of the mens' overly resonating beauty. While they are leaving Ranmaru says something to their fan girls that make them scream.

When the four friends return home, they go to Sunako's room and offer her some food that they brought back for her. She extends her hand out of her room mechanically grabbing at all of the food, then shuts her door. Later on, Kyohei complains how hungry he is for dinner and goes to Sunako's room. Sunako screams at Kyohei, repeatedly telling him and soon after the other roommates to leave her alone. Kyohei reveals to Sunako that he and her other roommates were only being nice to her for free rent. Before leaving Takenaga asks Sunako if she is afraid of men, if she had a bad experience before. Yuki profusely apologizes for their intrusion and says, "We'll be more careful from now on." Even though she listened to what Takenaga and Yuki said, Sunako shouts to leave her be. She finally wins back her solitude.

In her room, Sunako contemplates what Takenaga said. She reflects on her experience with confessing her feelings to a past crush that had rejected her by saying he "hates ugly girls." She also thinks about Yuki's apology. Soon after she climbs out the window and runs away. Outside in the cold night Sunako sits on a playground swing. She ends up scaring away all of the strangers around her. They think she is a ghost. Running further away from a mob of ghost chasers she trips and falls, and is surrounded by a bunch of people who start taunting her. Kyohei makes his way through the crowd and picks up an upset Sunako taking her back home.

Sunako's roommates are sitting in the kitchen scolding Kyohei for his rudeness when Sunako comes out from behind the corner wielding a kitchen knife. Scared and panicking her roommates frightfully watch as Sunako cleaves away at a piece of fish. Within minutes, they realize Sunako is making them dinner.

After having a delicious meal, Kyohei grapples Sunako to the floor so that he could see her face. Sunako tries to away from Kyohei but runs rights into a bag of flour. It is the first time the roommates see Sunako's beautiful complexion which has them stunned. After wiping away the dusted flour on her face, we see Sunako's lovely face covered with acne. She looks at Kyohei getting a nosebleed from his overpowering radiance and disappears to her room.

Later, the phone rings. Oba-chan asks Ranmaru if they have made any progress with Sunako's transformation. He responds, "Yes, she is already developing into a magnificent young lady." Behind Ranmaru are his roommates frightened at the sight of Sunako, who has reentered the room with a cloak, sunglasses, and some sort of mask covering her face. She takes a sip from her cup and says, "This tea is delicious." After Ranmaru hangs up the phone, he and his friends exclaim that "Whatever the case, we have to give it all we've got!"

This recap was written after watching the first episode of The Wallflower on Hulu where I pay for their premium services.
This site needs an editor - click to learn more!


Related Articles
Editor's Picks Articles
Top Ten Articles
Previous Features
Site Map





Content copyright © 2022 by Brenda Chen. All rights reserved.
This content was written by Brenda Chen. If you wish to use this content in any manner, you need written permission. Contact BellaOnline Administration for details.