Wine & Food Matching - An Introduction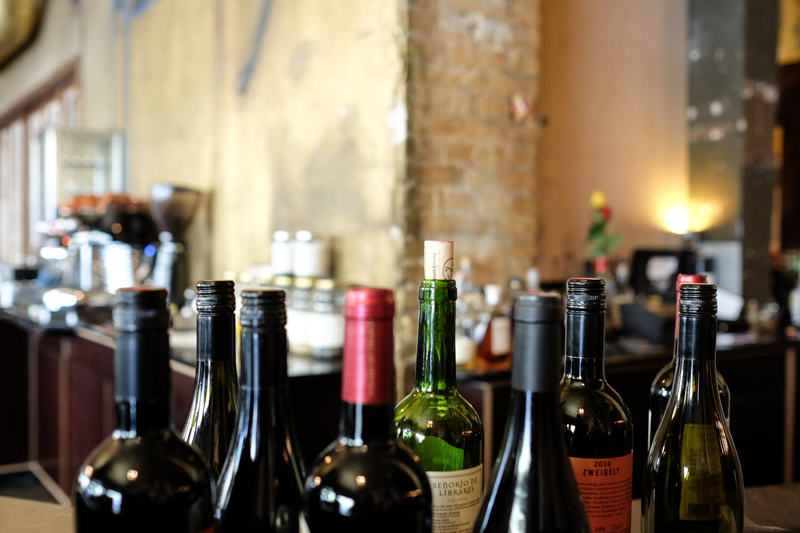 Matching wine and food can be a worry for many people but there's no need to fret. Most wines 'go' with most foods and it will be a very rare instance that you feel that there is a clash.
So why is there so much emphasis on matching? Why are there so many articles about it and why do food and wine reviews frequently suggest matches? One reason is that wine and food writers are paid by the number of words they produce and it is easy to churn out recommendations. No one ever comments on them or complains that the matches didn't work. Cynical? Moi?
This is the first in a series of articles for BellaOnline on the subject of wine and food matching. I'll be looking at wines to go with appetizers and starters, red and white meats, vegetarian meals, ethnic food and desserts. But let's start with some basic – I won't say rules – suggestions.
Wine and food is all about enjoyment. It is not pleasurable to eat foods you do not like or drink wines you dislike. So my first suggestion is
1) Drink the style of wine that you like. If you have guests then choose wines that they will like. If you know their tastes are not the same as yours, then put two different wines on the table. For instance if your parents are visiting you for dinner and you know they drink only Mateus or Lancers types of pink wines but you and your partner don't like rosé wines but prefer a dry reds put a bottle of each on the table.
2) White wine with fish and red wine with meat is not a rule and there are occasions you will ignore its advice, but the old saying is a good starting point and you definitely will not go wrong by following it.
3) There are classic matches such as roast lamb with Claret (red Bordeaux) and Sauternes with foie gras but traditions are meant to be overturned.
4) If the dish originated in a wine region, for instance Beef Bourguignon or Spaghetti Bolognaise, then try a wine from the same area or in a similar style. In this case a red Burgundy or Pinot Noir with the first and Chianti with the second.
5) If serving a dish that is cooked in wine, such as Coq au Vin or Peaches in Muscat then you won't go wrong serving the same wine – or a better quality one of the same type – with it.
6) Talking of desserts; either have a sweet wine ready or forgo wine during the sweet course. The French get around the problem of having wine left in their glasses when they've finished the main course by serving cheeses and crackers before dessert.
7) Contrast and complement. If a savoury dish is oily or creamy try pairing with an opposite taste, such as an acidic wine that will clean the palate and refresh. If the dish is rather dry try a fuller bodied richer wine. Opposites are succesful. But with that apple pie or strawberry flan choose a sweet wine that complements the dish.
8) Most important: Don't worry. If you have a glass of wine in your hand and a good meal in front of you then you are indeed blessed. There are too many people in this world who have neither. Matching wine with food is not a real problem.
Isaac Asimov had his three Laws of Robotics. Here are my three wine and food matching laws.


Drink what you prefer because there are no right or wrong pairings.

Experiment, be adventurous and find your own successes.

When in doubt, drink your favourite wine.

---
Peter F May is the author of
Marilyn Merlot and the Naked Grape: Odd Wines from Around the World
which features more than 100 wine labels and the stories behind them. The publishers asked him write food pairing suggestions to go with the wines. Fifteen thousand copies of the book have been published and not one comment on any of the pairings has been received, and
PINOTAGE: Behind the Legends of South Africa's Own Wine
which tells the story behind the Pinotage wine and grape and while there are no food matching suggestions, he writes ecstatically about the Pinotage Burger.
---


Related Articles
Editor's Picks Articles
Top Ten Articles
Previous Features
Site Map





Content copyright © 2023 by Peter F May. All rights reserved.
This content was written by Peter F May. If you wish to use this content in any manner, you need written permission. Contact Peter F May for details.