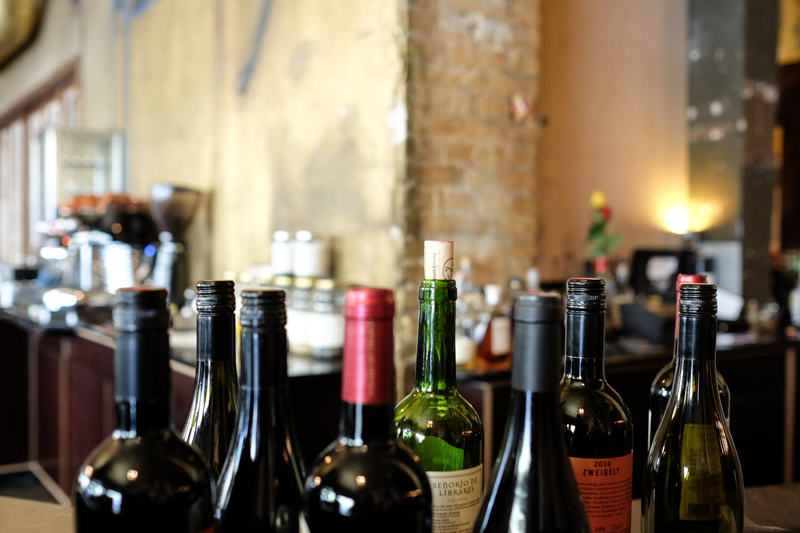 What does 'fortified' mean? The question arose at a tasting at our new wine-drinkers club. After my brief answer the questioner wanted to know why wine is fortified.
Fortified means much the same in wine as in general usage; fortification strengthens and protects. For wine that means bringing up the alcoholic content to around 20% by volume by the addition of neutral spirit, usually distilled from grape wine.
There are two reasons for fortifying wine. The first is historical. It was found that by increasing alcohol it strengthened wine enough to withstand the rigours of transportation in barrels over long distances. Ordinary wine would go bad during the weeks ships took to cross oceans or in the heat of the equator. The initial shipments of fortified wines met with great approval and a successful style was born. Port is one such example.
By raising the alcohol to a level above that which yeast can survive, winemakers can stop fermentation. While this also had benefits in stopping wine re-commencing fermentation later in the bottle, its main purpose was to preserve sweetness. During fermentation yeasts consume sugars in the grape juice to create alcohol stopping only when all the sugar has been consumed. The resulting wine is completely dry.
By adding alcohol before fermentation completes the freshness and sweetness of grape juice is preserved, thus it is a simple way to make a sweet dessert wine. Such wines are often known by the confusing French term Vins doux Naturels (VDNs) meaning 'sweet natural wine', a style first documented in 1285.
Sometimes alcohol is added before the juice has even started to ferment, creating a very grapey drink tasting of fresh grapes although it is high in alcohol. This style of 'wine' is popular in South Africa where it is known as Muskadel. It is made from Muscat grapes, as are the Muscatel wines made in other countries where usually fermentation is progressing before the brandy is added.
Some other fortified wines are Sherry, Madeira, Marsala and Vermouth
Ask questions on our
forum
.
Peter F May is the author of
Marilyn Merlot and the Naked Grape: Odd Wines from Around the World
which features more than 100 wine labels and the stories behind them, and
PINOTAGE: Behind the Legends of South Africa's Own Wine
which tells the story behind the Pinotage wine and grape.


Related Articles
Editor's Picks Articles
Top Ten Articles
Previous Features
Site Map





Content copyright © 2019 by Peter F May. All rights reserved.
This content was written by Peter F May. If you wish to use this content in any manner, you need written permission. Contact Peter F May for details.