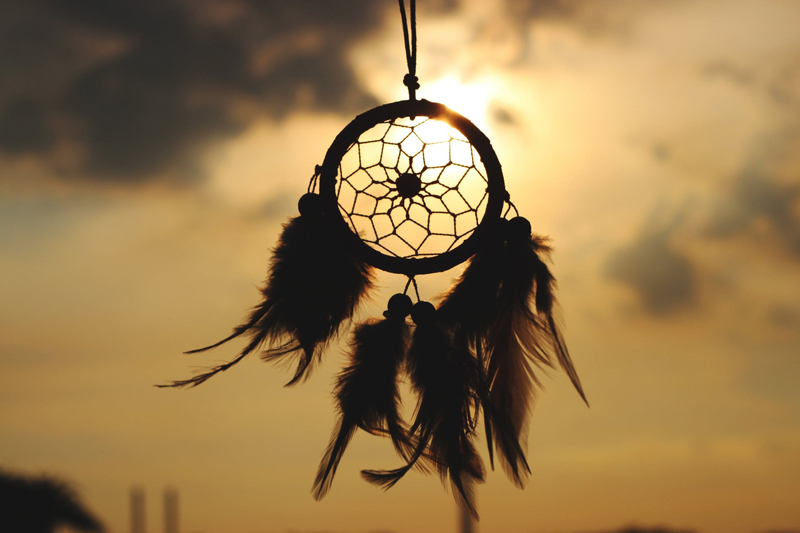 Joined in spirit, regarding sacred matters, we have the power to create a supernatural phenomenon! The word revolution comes from the Latin word revolutio, which means "a turn-around"! It is a crucial change in power or organizational structure that takes place in a relatively short period of time. Greek philosopher Aristotle described two types of political revolution. The first being a complete change from one constitution to another, and the second is a modification of an existing constitution. For Native Americans it seems too daunting a task to make a difference in the centuries old parent-child relationship between the United States Government and its Indigenous wards but we can however, make a "turn-around" within our internal constitutions, our own spirits!

A peaceful yet powerful transition can be made by bringing light to fear, for example. Indigenous culture has a strong spiritual component and in North America, although the Indian Wars ended in the late 1800's, the battle is still being fought in the spiritual realm to save broken souls. In the aftermath of genocide, our surviving ancestors were stripped of their identity and were made to believe that they were weak and without power. The evidence that this crippling mentality has not been lifted is verified by researchers at the Centers for Disease Control and Prevention. For example, Alaska Native men between the ages of 15-24 have the highest rate of suicide among any demographic in the country.

Historically, fear and darkness became the dominating forces in the lives of our People as they lost their sense of connection to Creator and all they knew to be sacred. Too many of us today still have a deep inner belief that we are not strong enough and that we are all alone. This keeps us locked into a habituated way of thinking generation after generation. If we were made to believe in our own weakness, then we can also be made to believe in our own strength, once again! Other cultures that have surpassed negative dominating forces have done so by uniting as one and working from within their race to overcome.

Let those of us that are still standing reach out a hand to lift up our many brothers and sisters who still suffer in Indian Country. This transformation will require a paradigm shift, one that requires new thinking habits for our People. We can begin by challenging the toxic mind virus that was placed upon us and made us think that we are weak. Let us support the mighty few courageous Native leaders that are among us today who have risen above the demented model of colonial politics and are working in the trenches for the betterment of all Indian Nations!

We are not weak! Imbedded deep within our collective soul is the strength, the wisdom, and the freedom placed in our power by Creator! The battle is not to be fought any longer on the ground in flesh and blood, but by the spirit, in the realm of spirit. Let us teach one another to shift out of the mental belief that we are too weak. We must become vigilant and active. We must demonstrate our bravery in a new way. We must make a new agreement with ourselves and each other that we are breaking free of thinking habits that have convinced us we are not a strong race. Our strength is our connection to Creator, and He does not know of our weakness.

"Friend, do it this way – that is, whatever you do in life, do the very best you can with both your heart and mind. And if you do it that way, the power of the universe will come to your assistance, if your heart and mind are in unity." - White Buffalo Calf Woman



Related Articles
Editor's Picks Articles
Top Ten Articles
Previous Features
Site Map





Content copyright © 2023 by Jacqueline Olivia Pina. All rights reserved.
This content was written by Jacqueline Olivia Pina. If you wish to use this content in any manner, you need written permission. Contact Jacqueline Olivia Pina for details.