World Wine & Food Tour - France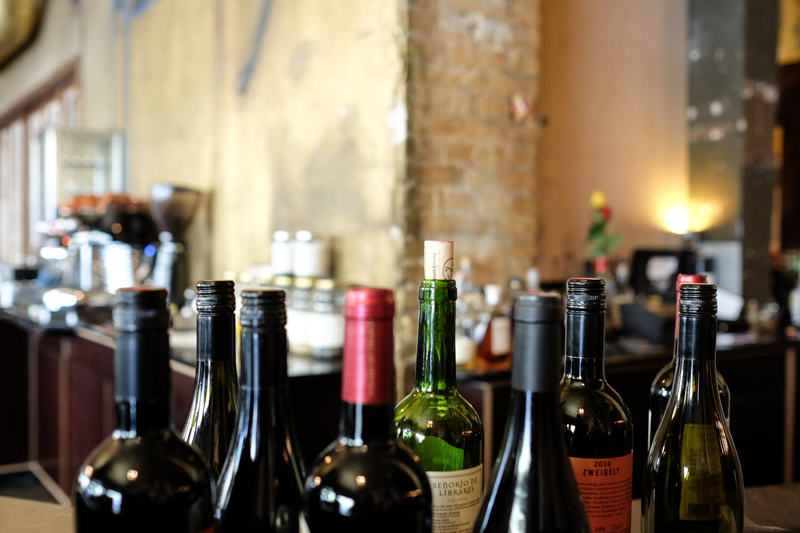 I was in the south of France, near Nice on business many years ago. One day there was a problem and we couldn't do anything until engineers came, and they would be some hours.
Jacques, my local host, made a phone call then turned to me to say he was going to visit his mother for lunch and I was welcome to join him.
We squeezed into his tiny car and he opened a canvas flap in the roof, jammed the stick into first gear and the wheels squealed as we shot off. We headed higher in the mountain foothills at breakneck speed, sliding round tight corners and over pinched bridges.
Finally we skidded to a halt outside a low stone house surrounded by flowers and vegetable beds. His mother came out to greet us and seated us at an old table with bench seats. Out came a jug of cool well water with an unlabelled bottle of red and a tray of squat glass tumblers.
The wine was soft and fruity. I asked about it and learned that it came from a winery 'just down the road', and Jacques gestured with his arm. When I asked about the grape variety he shouted to his mother, who we could see through the open windows of the house. There was an animated conversation, and Jacques shrugged. It was a blend of what hadn't gone into the wines that were labelled for sale. 'Cinsaut mostly, I guess', he said. 'Maybe with some Grenache and perhaps Syrah. Who knows? All that matters is that it's good. And cheap!'
His mother called out and a boy ran out the house and down the road. 'My sister's son,' said Jacques. 'He's staying here for a few days.' We had another glass of wine and watched the boy return with several baguettes under his arm.
Jacques mother brought out a basket filled with the bread cut into chunks. The boy followed with large white plates which he placed one in front of each of us, then out came a large pot of a steaming stew from which we each got a couple of ladles.
Jacques tore some bread in half to scoop up the stew. 'Ratatouille,' he explained, topping up my glass.
I learned then that a meal doesn't need meat, neither does wine. Ratatouille is a vegetable stew. All the ingredients came from the garden I was sitting in. Since that idyllic day I have often cooked ratatouille.
There are many recipes for this simple Mediterranean peasant dish. Mine used the same ingredient I had that day.
Ingredients
1 large aubergine (aka eggplant and melanzana)
4 medium courgettes (aka zucchini)
2 bell peppers
1 large sweet onion
2 cloves garlic (more or less to taste)
1 can chopped tomatoes or 8 large plum tomatoes, skinned, deseeded and chopped.
Olive oil
Dried or fresh Mediterranean herbs – oregano, basil and thyme
Method. Slice and salt the aubergine to remove some of its water, then rinse, gently squeeze out excess liquid and fry in olive oil till golden, then drain on kitchen paper.
Roughly chop courgettes and fry in olive oil till they colour, then drain on kitchen paper.
Roughly chop peppers and onions and fry in olive oil till they colour, then drain on kitchen paper.
Heat a large pan with a little oil in it. Chop the garlic and put in the oil then add the tomatoes, cook and stir for a few minutes (longer if using fresh toms), then add the other ingredients and stir. Bring the heat up till the juices bubble, then turn down to a low and let stew for 30 minutes. The vegetables should keep their shape, not turn to mush.
Ratatouille is better made in advance and warmed up later as the flavours develop and mingle. Serve with warm bread. Ratatouille also makes a good accompaniment to meat, especially roast lamb.
Ratatouille matches well with soft red wines, such as Carignan, Grenache and Cinsault. The Grenache and Syrah based Cotes du Rhone is a good match. Spicier reds such as Zinfandel, Shiraz also do well.
Talk about wine on our
forum
.
Peter F May is the author of
Marilyn Merlot and the Naked Grape: Odd Wines from Around the World
which features more than 100 wine labels and the stories behind them, and
PINOTAGE: Behind the Legends of South Africa's Own Wine
which tells the story behind the Pinotage wine and grape.


Related Articles
Editor's Picks Articles
Top Ten Articles
Previous Features
Site Map





Content copyright © 2022 by Peter F May. All rights reserved.
This content was written by Peter F May. If you wish to use this content in any manner, you need written permission. Contact Peter F May for details.