Pinot Noir - The Heartbreak Grape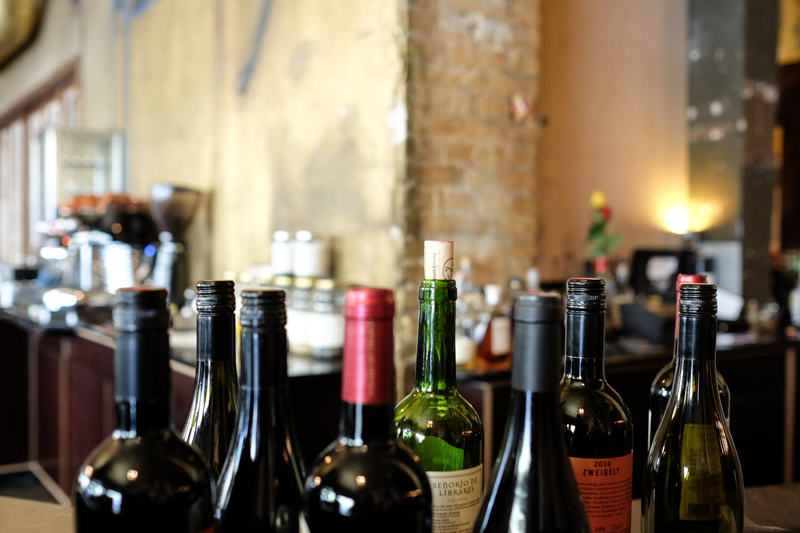 Pinot Noir is one of the oldest wine grape varieties. It originated in the Burgundy region of France where it is used to make the famous expensive red wines of the region. Over the centuries it has produced many mutations some of which are also famous. Pinot Blanc is a white mutation and Pinot Gris (known as Grigio in Italy and both meaning grey) is a mutation with grey-pink grapes. Pinot Meunier is the most planted variety in Champagne and is another Pinot Noir mutation whose leaves look like they have white powder dusting their underside. These mutations are different enough to be considered separate varieties, but Pinot Noir itself has developed thousands of slightly different versions which are known as clones.
Because the grape variety used is the major factor in the final taste of a wine, wine geeks today are interested in the particular Pinot Noir clone used to make their wine.
Pinot Noir as a wine was always rather geeky, desired by enthusiasts but rare expensive and frequently disappointing to ordinary wine drinkers. It took the popular movie Sideways to bring it to the general wine drinker's attention. Sideways contains a passionate soliloquy in praise of Pinot Noir and the film also seemed to aim a blast at the popular variety Merlot. It didn't matter that the slight was misunderstood, Merlot sales plummeted and everyone wanted Pinot Noir. There was vast planting of the variety.
Some years later we are in a position where Pinot Noir wines have never been less expensive. They can now be found as the cheapest wine on restaurant wine lists, supplanting Merlot's place.
Does that mean that when I paid $6.50 for a glass of Mirrasou Pinot Noir last week in the Rusty Pelican on Tampa, Florida's coastline, that I am drinking the equivalent of Burgundy? And how could they make a Pinot Noir that retails at $11 a bottle?
The French will tell you they have the 'terroir' – the mystical combination of soil, geography and weather – that cannot be duplicated anywhere else. They are at the northernmost limits of wine growing, subject to the capricious climate that can ruin a vintage, yet that extreme produces fruit with intense flavours. The Californians have good warm climate and the land is considerably cheaper than precious Burgundy.
Then there is the matter of clones. Some Pinot Noir clones can produce large quantities of weak juice. In Burgundy winemakers are subject to laws that limit output. There is only so much flavour that can come from one vine; the more grapes and juice it produces, the weaker it is. Pinot Noir clones are roughly grouped into the old traditional Pinot clones, known as Pinot Fin and the newer easier growing, more productive clones. Jancis Robinson wrote "the burgundy lovers of the world have come to curse these new clones with their swollen thin-skinned berries, just as they have cursed the thin pale wines that result from fermenting such grapes at a frantic pace."
Winemakers trying to emulate Burgundy dubbed Pinot Noir the 'Heartbreak Grape' for its difficulty in growing and making good wine. A widely planted clone was BK5 which came from Switzerland and was intended for sparkling wines and made poor red wines. Now an understanding of clones – the best ones are from France and known as 'Dijon clones' - means that pleasant drinkable Pinot Noir is available at reasonable prices.
Today the best Pinot Noir comes from Burgundy and the cool climate regions of Oregon and New Zealand

Sideways
Whether or not the movie is about Pinot Noir, it has a most moving paean to the wine. A sad love story or a buddy road movie, the luscious Califoria winelands provide a beautiful back drop. And does Miles really hate Merlot and Cabernet Franc? Discuss the matter on the forum!





Pinot Noir Glass
Riedel (pronounced 'ree-dell) make the wine glass that geeks demand, Yes, its expensive but if Pinot Noir matters then this glass will show it to its best.




---
Peter F May is the author of
Marilyn Merlot and the Naked Grape: Odd Wines from Around the World
which features more than 100 wine labels and the stories behind them, and
PINOTAGE: Behind the Legends of South Africa's Own Wine
which tells the story behind the Pinotage wine and grape.
---


Related Articles
Editor's Picks Articles
Top Ten Articles
Previous Features
Site Map





Content copyright © 2023 by Peter F May. All rights reserved.
This content was written by Peter F May. If you wish to use this content in any manner, you need written permission. Contact Peter F May for details.