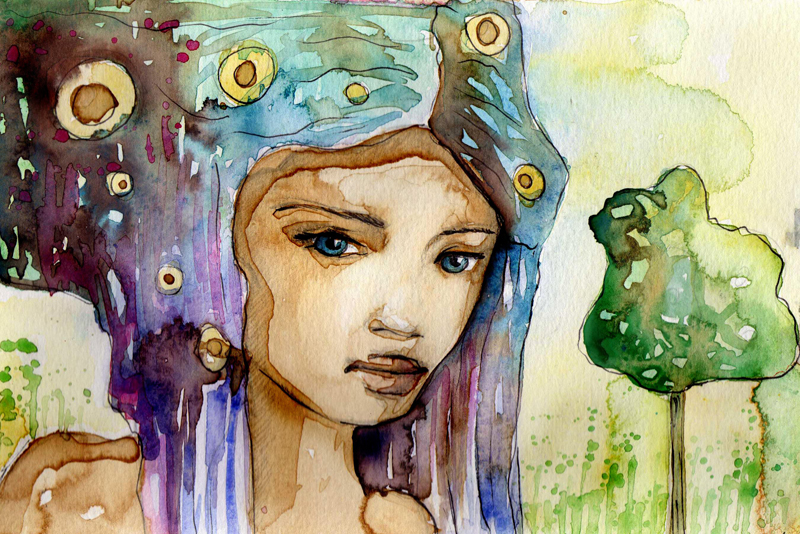 A former Ethnic Beauty Editor did a beautiful article on Henna. It's been tucked away in the archives of Ethnic Beauty.
Read and learn about Henna and it's many uses. It's more than just body adornment.
Original article written by April Alisa Marquette:
Henna happens to be a plant that flowers and is native to tropical regions in Africa and Southern Asia. Not limited to those places alone, henna has been used since the Bronze Age, which is second after the prehistoric Stone Age. It has been used to dye skin, hair, and fingernails. Cultivated commercially in places that include Morocco, Egypt, Bangladesh, and the Sudan, today it is believed that the largest henna production area is actually in India. Unfortunately the word 'Henna' has often been misused for other dyes, called black or neutral henna or to describe particular colors, but these aren't derived from the plant that we are discussing today.
In many parts of the world Henna has long been used for body art. Although it isn't common knowledge, since the times of old, its flowers have also been used to create perfumes. Used in a host of festivities and celebrations, whole leaves -- henna that hasn't been crushed or fragmented -- will not stain skin. However, a ground paste can last a few days or even up to a month, depending on a few factors, such as the quality of the paste, skin type, and the amount of time the paste remains on the skin. Traditional henna stains which normally appear orange just after application, darken over a few days to become reddish brown. In time, these intricate patterns will fade, due to the skin's natural exfoliation process.
Used to adorn the bodies of women since the earliest times Henna has been part of social celebrations such as those for holidays, victories, marriage, fertility, and births. Ancient texts make references to women preparing to dazzle their husbands by marking their nails, palms, and the soles of their feet. However, not only were
brides
beautified, but Hindus, Muslims, Jews, and others including Christians, often adorned
grooms
. Today, for large weddings, teams of women work together so that scores of guests might get hennaed.
In early Mediterranean art, depicted are young women whose raised hands display markings that are consistent with that of henna. These types of historical connections between nubile women and this art form are thought to be the origin of the
Night of the Henna
, a celebration that began in regions where henna was naturally grown. In our modern age, for many the world over, in the days leading up to a wedding, women and girls spend an evening where henna is applied. Normally the bride has an elaborate design done on her hands and feet, and her friends and family will join her, choosing simpler designs for themselves.
Many saints days, and Karva Chauth, Passover, Diwali, and Purim, or any ethnic celebration can include henna. Considered a blessing or a wish for luck, brides however are typically the people most adorned. Using complex patterns, some Jewish bridal henna processes took days to complete, due to multiple applications. Now however, the
Bridal Mehndi
an integral ceremonial art form that originated in ancient India has grown immensely, even in the Western world. Vastly elaborate, at Pakistani, Arabic and Moroccan weddings, now artistic fine-line work has increased to also include glitter and gilding. I was also happy to learn that these days talented henna artists can command lucrative fees. In countries where women are often dissuaded from work outside the home, their applying henna can become a socially acceptable and thriving business.
Therefore armed with this and prior knowledge, ethnic beauties who will soon become adorned, or those who will adorn others with traditional henna, many blessings and much happiness to you!
To comment or add to our knowledge of henna please meet us in the Ethnic Beauty forum!
Hope you enjoyed April's article.
That's it for this week,
Juliette's Website
Nyraju Skin Care


Related Articles
Editor's Picks Articles
Top Ten Articles
Previous Features
Site Map





Content copyright © 2022 by April Alisa Marquette. All rights reserved.
This content was written by April Alisa Marquette. If you wish to use this content in any manner, you need written permission. Contact Juliette Samuel for details.