What Beer Judges Know That You May Not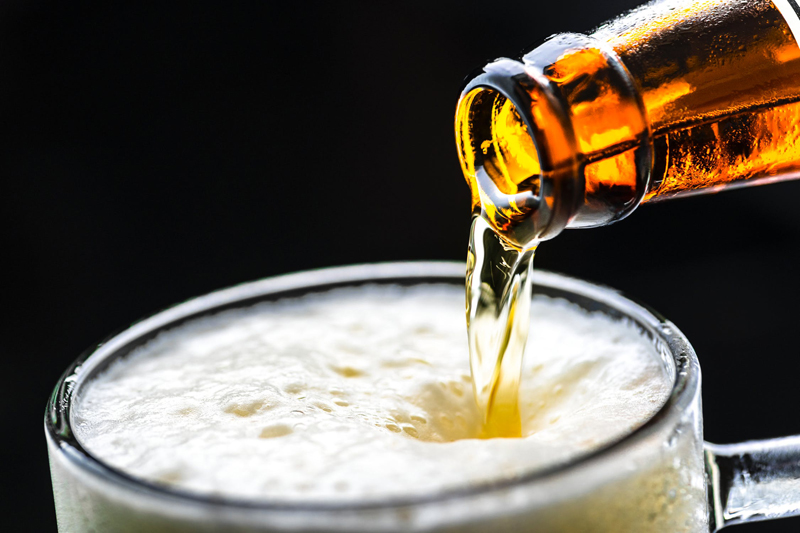 As a beer judge, I think a lot about taste, smell and the sensations we experience when enjoying food and drink. As I prepare to judge at the Great American Beer Festival, the largest commercial beer competition in the Americas, I am focused, even more intensely, on sensory perception and the factors that can change it.

Have you ever had any of these situations happen to you?

Your child refuses to eat broccoli and cabbage because "they taste yucky."

Someone in the crowd says, "I thought this was an IPA. Where are the hops?" while you are thinking, "Holy cow! This is so bitter!"

A friend eats a "mild" hot pepper, her skin flushes red, and she screams for water as her eyes tear up and her nose runs uncontrollably.

A Saison is hailed as delicious and fruity, while one woman in the crowd says, "Oh my God! This tastes like my cat's litter box!"

You perceive beer #438 as thickly laced with butter, while no one else at your table understands what you are talking about.

You may be surprised to know that every one of these people are right. Although large commercial food companies have known this for years, I am continually surprised by professional tasters who seem to be blind to the fact that every palate is different.

In the past, scientific research supported the theory that the tongue had specific regions sensitive to sweet, sour, salty, bitter, and, more recently, umami; but as research methods became more sophisticated, that theory was replaced with a broader understanding that every palate is sensitive in its own unique way.

The tongue is covered with little pinkish mounds called papillae. These mounds are loaded with taste buds that can carry 50 to 200 tasting cells, each with their own way of interpreting sensation. Even flavors like "bitter" may be sub-categorized into 30 different sensations. No one experiences them in the same way.

Here's a little tidbit that may surprise you. Did you know that phenylthiocarbamide, commonly referred to as PTC, is perceived as either very bitter or totally tasteless, depending on your genetic makeup? Non-smokers and those who are not regular coffee and tea drinkers also have a higher tendency to detect this bitter chemical, as do pregnant women.

Adenosine monophosphate, commonly known as AMP, and developed by Linguagen Corporation, a flavor technology company, was shown to be effective in blocking such intensely bitter flavors such as quinine, atropine, and similar sensations. Since its approval by the FDA, it is commonly used to reduce the bitterness in grapefruit juice and coffee.

Miracle Fruit, a berry from Africa, has the strange effect of making the taste buds perceive sweetness, rather than sour. Even high levels of alcohol can cause an anaesthetizing effect on the tongue and palate, greatly diminishing the perception of flavor.

Peppermint extract will render the taste buds useless for about an hour after exposure; so does exposure of the palate to ice and very cold liquids.

The importance of understanding how flavor is perceived is every bit as important as being well-versed in the characteristics that differentiate one beer style from another. Flavor is a combination of three completely separate senses: taste, smell, and chemosensory irritation. When you hear the word "irritation," you may immediately think of hay fever or the swelling experienced by some folks when exposed to bananas or oranges. But some irritations, such as warmth or chilling, pungency, and tingling, may be quite pleasant. These are transmitted to the brain by our trigeminal nerve, which governs our sense of touch and how we interpret these sensations as desirable or repulsive.

Judging beer well takes experience. A clear understanding of style is critical; so is the organoleptic aspect. In some cases, accepting the consensus of the majority is a key factor as well, knowing that one palate at the table may be structured like no other.

Master Brewers, like Master Chefs, are artists in their own rite. Even with the same recipe, each adds a distinctive signature that cannot be duplicated. In some cases, that signature is so well executed that it is hailed as a world-class example of the style that reaches beyond the style guidelines into the realm of intangible excellence.

Cheers!


You Should Also Read:
Becoming a Beer Judge - A Woman's Personal Journal - The Grande Finale
Beer Color and the Beer Reference Guide
Beer Keg Party Pump Basics


Related Articles
Editor's Picks Articles
Top Ten Articles
Previous Features
Site Map





Content copyright © 2021 by Carolyn Smagalski. All rights reserved.
This content was written by Carolyn Smagalski. If you wish to use this content in any manner, you need written permission. Contact Carolyn Smagalski for details.