Beer Keg Party Pump Basics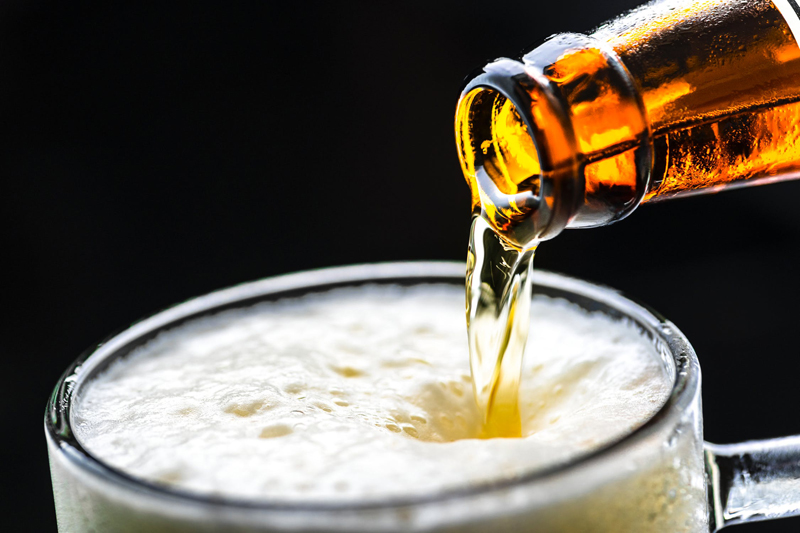 Whether the doldrums of winter or the elation of summer seize the seasonal spotlight, there is never a bad time for a party. We celebrate with holiday picnics and backyard barbecues, anniversary parties for our marriage or our business, Fat Tuesday parades and Cinco de Mayo festivals, open-house events for housewarmings, and annual golf tourneys to honor local heroes. And although our hearts hang heavy with the death of a loved one, we celebrate their life with a "post-memorial reception," one that lifts our spirit and reminds us that our buoyant souls are here to jubilate.

Good food and drink, with ease of service, can make our party one that is fun for the guests, as well as the host and/or hostess. Drinks can be a source of distress, especially with the prospect of hauling cases of bottles and cans into the party environment, providing buckets and coolers of ice to keep the beverages cold, tripping over half-full bottles hidden between chairs, cleaning up, and hauling the empties back out again. Food seems so much simpler with paper plates and disposable utensils.

Keg Party Beer may seem like such a "guy thing," but it can be the simplest, most economical solution to your next big gig. With a little advance planning, you can order really good, local or import beer from your nearby distributor. Compared to the cost of bottled or canned beer, Party Kegs are inexpensive, making it possible to afford what you really want to drink. Serving is easier. All you need is a cache of cups and a keg jacket or plastic tub filled with ice to keep it cold. Party people will eagerly make themselves at home by dispensing their own beer.

Keg beer is available in different sizes:
Keg – also known as a half-barrel, a keg holds 15.5 gallons and serves about 165 twelve-oz. cups of beer
Pony – a half-keg (aka Quarter Barrel) is 7.5 gallons and serves approximately 82 twelve-oz. cups of beer. A Slim Quarter is slimmer and taller than the Pony, but has the same capacity.
Sixth Barrel – holds 5.16 gallons and serves about 55 twelve-oz. cups of beer
Corny Keg – holds 5 gallons and serves about 53 twelve-oz. cups of beer
Can you lift a filled keg?

Weights range from 49 pounds for the Corny Keg to 87 pounds for a Pony and 161 pounds for a Keg.

Dispensing Systems

When you order your keg, take the time to ask questions and order the right equipment. Distributors will not know that you need a beer dispensing system, because many people regularly order keg beer for their home use in a kegerator or adapted freezer set-up, and are well-versed in dispensing systems. You need to tell the distributor that you need the keg and a dispensing system, including a mini-lesson on how to hook it up, if necessary. The most common dispensing systems are Party Pumps, CO2 Party Dispensing Systems, Jockey Boxes (aka Party Coolers), portable dispensers on wheels (with draft beer tower and drip tray), and clamp-on towers.
Party pumps – You are probably familiar with this hand-pump system from your past (possibly embarrassing) party days at the old grist mill in the woods. This hand-pump system pumps outside air into the keg which displaces the beer and forces it out of the keg.  Use the hand pump while dispensing. If you pump before opening the dispense trigger, you will get all foam, not beer. So open, and then pump while pouring. Oh, one more thing: When outside air comes in contact with beer, bacteria go nuts and work to spoil beer. Although this system is really easy to use, beer will spoil after only 8 to 12 hours, so drink it quickly.
CO2 Party Dispensing System – A CO2 tank and regulator provides the pressure for dispensing, so you just open the faucet and pour. No hand pumping is necessary. Beer is dispensed either through a plastic picnic faucet or through an upright dispensing rod with chrome faucet. As long as beer temperature is maintained between 36-38 degrees F and the proper pressure is maintained, beer will stay fresh and healthy for 45 to 120 days.
Jockey Box – This may be a picnic cooler with an internal cooling coil made of stainless steel and one or more external taps or may be a wall mounted box using an ice covered aluminum cold plate. Both styles are filled with ice, and beer is chilled as it passes over the coil or cooling plate just before dispense from the faucet, so you can keep beer at cellar temperatures of 55 degrees, but serve at optimal temperatures of 36-38 degrees. See the following link for further understanding of jockey boxes using an aluminum cold plate:
Jockey Box Cold Plate
Clamp-on Towers – For an instant tower in temporary locations, these mount with a built in clamp and are used with an 8-quart 50' coil cooler to chill beer. These are available with one or two faucets. Note: Coil coolers are generally more efficient than those with aluminum cold plates.
Portable Dispenser on Wheels – This is a mobile unit often used by caterers for special events. They are all-enclosed dispense systems that have a draft beer tower (like the taps you would see at a bar) and drip tray.
There are 8 different keg tapping systems in use today. Even if you opt to use the handy Party Pump, you need to determine the type of tapping system that is compatible with the beer you are purchasing. If you get a pump with the wrong tapping system, you will not be able to dispense your beer.

Don't worry. This is not hard. You can simply ask the distributor what Party Pump tapping system you need for the brand of beer you have ordered, or look it up online at:
Draft Beer Keg Coupler Systems

The eight systems are:
The American D system – most North American beers use this coupler
The European S system – many Import beers use this system
A system – the German slider
M system – recent to the US market, this system has the same body as the A system, but uses a different probe
G system – Grundy system
U system – named after the English manufacturer UEC, and used by Guinness and Harp
Twin Probe – used by some craft breweries
Home Brew – has ball lock fittings for homebrew tanks
Dispensing problems are almost always the result of improper temperature, improper pressure or using equipment that is not clean or is corroded. Keep beer between 36-38 degrees, with CO2 pressure between 12-14 pounds for most beers. Be sure that faucet, beer line and coupler have been regularly cleaned with chemicals specifically designed for beer systems.

All foam and not enough beer?
Beer temperature may be too warm; CO2 pressure too high; faucet is corroded or dirty; beer hose is kinked; beer is not drawn properly.

Cloudy beer?
Beer is too cold (possibly frozen); beer has been kept at room temperature for extended periods of time; beer may be old; dispensing equipment or glassware is dirty.

Beer is flat, head disappears quickly, and fresh flavor is missing?
Beer temperature is too cold; CO2 pressure is too low; glassware has residual oils on surfaces that are in contact with beer.

Cheers!



You may wish to add a bit of class when serving beer. This classic set is a great starting point. You may also wish to seek out Stemmed Pilsners or Wheat Beer Glasses before expanding to Champagne Flutes or Digestive Glasses.
Spiegelau Barrel Beer Classics Lager Glass, Set of 6 in Barrel Gift Tube
Spiegelau Beer Classics Ultimate Beer Glass Set 6-pc.
You Should Also Read:
Real Ale - Cask Conditioning - Mark Dorber Style
Expert in Analytical Services - Gary Spedding PhD
Guide to Beer Bottle - Keg - Barrel Capacities


Related Articles
Editor's Picks Articles
Top Ten Articles
Previous Features
Site Map





Content copyright © 2018 by Carolyn Smagalski. All rights reserved.
This content was written by Carolyn Smagalski. If you wish to use this content in any manner, you need written permission. Contact Carolyn Smagalski for details.