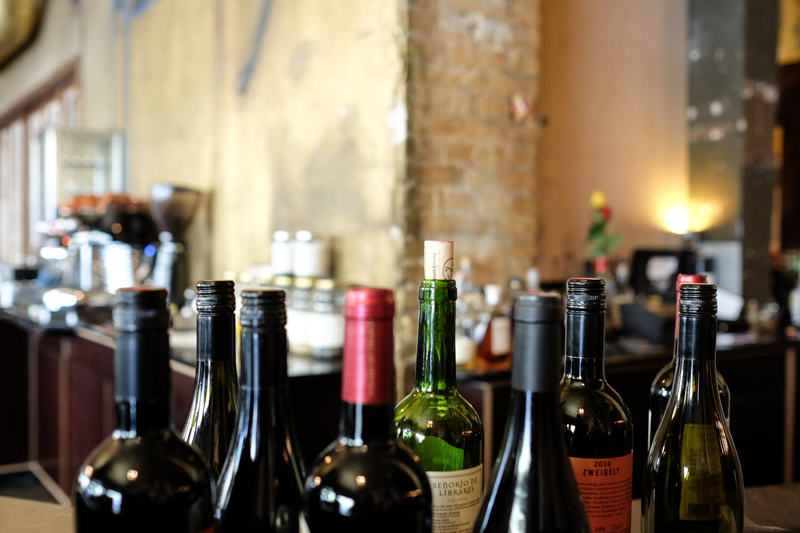 1) Wine is only made from grapes, and with a few exceptions, from the Vitis Vinifera species of grape vines. It's possible to make a fermented alcoholic beverage from any fruit but these are not true wines. Only grapes combine all that's necessary to make wine. Other fruits require the addition of some or all of water, sugar and yeast.
2) The sulphite allergy message on wine labels has resulted in some people believing that they are the cause of their headaches, but there is no medical evidence for this and not one case has been proved. Wine fermentation is a very complex chemical reaction that is not fully understood and other compounds, such as histamines, are sometimes produced which may cause reactions.
3) All wines contain sulphites as it is produced during fermentation, between 10-20 mg/L. A sulphite warning must be given if a wine has more than 10mg/L. Sulphites have been used since antiquity to sterilise barrels and wineries add a small amount to kill bacteria and preserve wine. The amount of sulphites in wine is restricted by law in the USA to no more than 350mg/L , in Australia 250mg/L and in the EU as follows: red wines: 160mg/L, white/rose wines: 210mg/L and sweet wines: 400mg/L
4) As a general the more a bottle of wine costs, the better its quality, but if the cost of land and buildings is removed, there is a maximum cost possible in making wine. Wines costing more than $50/£30 reflect fame, limited production, excess demand or exclusivity.
5) Modern technology and the latest techniques are increasingly being used, but one piece of equipment remains rooted in the middle ages. Oak barrels for aging wines are still favoured by wineries although they add around $1 to the price of a bottle.
6) Alternatives to new oak barrels, such as oak chips and staves are used on cost grounds for wines under $8 to give a similar taste.
7) Varietal wines, i.e. ones that show the name of the variety on the front label don't have to contain a 100% of the named variety. The internationally agreed limit for exports is that a minimum of 85% of the wine has to be the named variety, but local laws may differ for wines not exported. The reason is to allow winemakers some flexibility, such as topping up barrels to replace evaporated wines. But the addition of up to 15% of a different variety makes an impact on the flavour and will explain why one wineries varietal may differ from another's of the same variety.
Talk about wine on our
forum
.
Peter F May is the author of
Marilyn Merlot and the Naked Grape: Odd Wines from Around the World
which features more than 100 wine labels and the stories behind them, and
PINOTAGE: Behind the Legends of South Africa's Own Wine
which tells the story behind the Pinotage wine and grape.


Related Articles
Editor's Picks Articles
Top Ten Articles
Previous Features
Site Map





Content copyright © 2023 by Peter F May. All rights reserved.
This content was written by Peter F May. If you wish to use this content in any manner, you need written permission. Contact Peter F May for details.