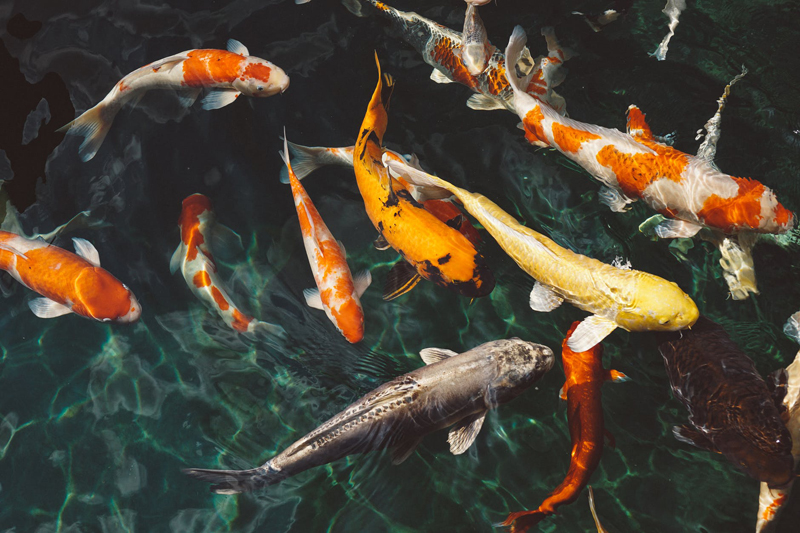 If you want a lively, fun, beautiful fish for your aquarium, check out the vivacious Tiger Barb. They love to swim around together since they are shoaling fish. These tiger-striped fish like to chase each other around the aquarium and this is a great game to be a spectator to! You can spend hours just watching them jovially play with their fishy friends as they swim to and fro.

These lovely silver/gold with black stripes and orange accented fins fishes are playful and prefer to be in schools. You should have 6 or more of them in your aquarium because with less than that, they can get aggressive and start nipping each other's fins. They are famous for that. You don't want your fish that may already be weakened by wounds for various other reasons to get attacked by an angry Tiger Barb who is feeling a little out of his mind because you don't have enough in your group of Barbs. The Tiger Barb fish also tends to pick on slower fish, so it's better to keep your little tigers happy from the start by setting them up for success from the beginning with their own little group of Tiger Barbs so they can establish a comfortable pecking order and thus feel more satisfied and happy so that there is less of a chance that they will hurt another of your fishes. We just want to keep everybody happy! ( :

For more fun, try breeding them! You may begin when they are about an inch long and approximately 7 weeks old. They are egg-layers and you will need some aquarium plants in your aquarium for them to lay their hundreds of eggs on. You'll have to separate the eggs so they do not get eaten.

Be sure to feed your precious little charges well for good health. They will eat various kinds of foods since they are classified as omnivorous. They enjoy for example, the flakes and crisp style fish foods.

Also take care about who you introduce into your aquarium community. Clown loaches will get along with your Tiger Barbs. They have similar behavior and will swim around together with them.

You Should Also Read:
The Importance of Clean Water For Betta Fish


Related Articles
Editor's Picks Articles
Top Ten Articles
Previous Features
Site Map





Content copyright © 2023 by Mary Brennecke. All rights reserved.
This content was written by Mary Brennecke. If you wish to use this content in any manner, you need written permission. Contact Mary Brennecke for details.