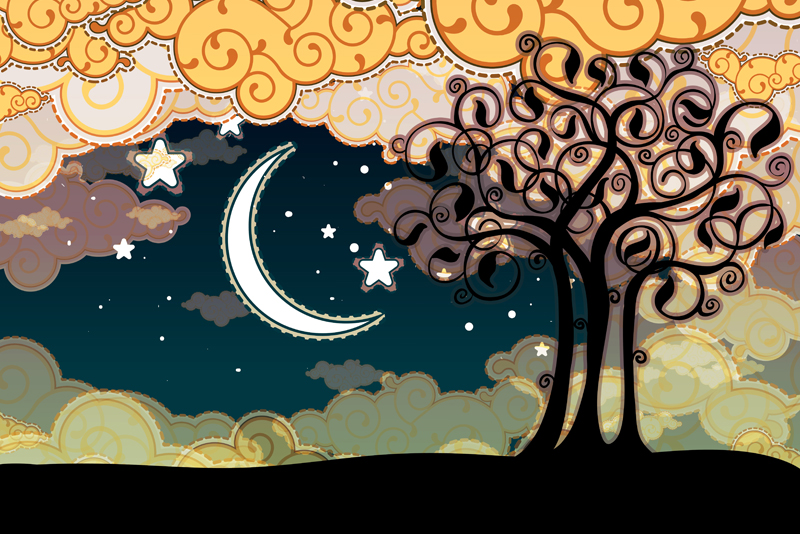 Yarrow is one of the traditional Craft herbs that has extensive use in both magick and medical herbalism. Usually a tall stemmed plant with feathery leaves and a cluster of small white or pink flowers at the tip, it is sacred to the Goddess Venus, and the Element of Water. In magick it has a broad base of uses, from decorating an altar to being included in love sachets and charms. I have also been present when it was used as part of a traditional coven's post-Beltain celebration in the form of yarrow beer. After several hours of dancing and ritual theatre it was very welcome, if a little strange tasting and I will share the recipe and method below.

Before the development of modern medicine and drugs herbs were the mainstay of the healers arsenal. Indeed, until the middle of the last century the majority of a doctors pharmacy were plant extracts, or plant-based. They were only supplanted by chemicals because the dose and the amount of active ingredient could be regulated easily, while in plants it varied from strain to strain, and even area to area depending on the chemical makeup of the soil and the plant's interaction with it. When I worked at a Pagan shop in my hometown, plant and herb interactions were something we had to remind people about if they told us they were using herbs and taking any sort of medicine, Especially blood thinners, or some types of anti-depressants. so if you are ingesting herbs in some form beyond food flavouring please remember to tell your doctor and pharmacist.

In earlier times however, herbs were almost all there was to treat most ailments and wounds Yarrow was considered particularly effective for helping cuts and gashes heal, and as a way of relieving the symptoms of toothache, two very common ailments. Yarrow is certainly effective at stemming blood flow from minor injuries, to the extent that I used to use it for that when rambling in the countryside. I kept a small pack of dried yarrow in my dilly bag, but also used the fresh plant when it was available. Traditionally dental pain could be managed by chewing yarrow root, but it did little to deal with the root cause of the problem- unlike modern dentistry.

Yarrow can also be drunk as a herbal infusion, or tisane. Health-wise it was to thought to 'purify the blood' and was considered a "good remedy for severe colds and to aid in 'breaking' a fever". In magick the same tea is used to enhance visionary experiences and astral projection. Here is the recipe for informational purposes only:

1 Pint boiling water
1 Tablespoon dried yarrow
1 Tablespoon honey (If desired)

Pour the water over the herb and allow to stand for ten minutes, then strain and sweeten to taste with the honey. The tea should be taken in small amounts three or four times daily.

Yarrow Beer.
As I mentioned earlier the beer was used as part of traditional celebrations of one coven I know of Craft (traditional) witches in northern England. They had a traceable history going back at least 400 years and used herbs and techniques that most covens would avoid. So this is more for informational insight into what our Pagan cultural forbearers did and I would advise against drinking it!!!



• 3.4kg (7lb 7oz) Barley malt extract
• 2.7 kg (5lb150z) Sugar (Brewing Sugar if you can get it)
• 1.75 kg (3lb 13oz) Fresh yarrow leaves
• 56 litres (12.32 gallons) of water, preferably rain or spring water
• 1 Cup,( literally a cup the size of a small mug) yeast. Ale yeast if you can get it, although the person in charge of that coven's brewing actually used old but still active yeast from the bottom of Guinness bottles.
• A small jar of honey- about the same size as the mug. sSeveral of the members kept bees)

Rather than harvesting the entire yarrow plant, the coven members took a third of the leaves from each plant using bronze or brass knives to trim them. These were then boiled in the coven cauldron with 30 litres (6.6 gallons) of water for half an hour. While this was happening the malt extract and sugar were placed in a second container, in this case a large (60l/13.2 gallon) home brewing fermenting bin. The contents of the cauldron were then emptied into this, straining the plant matter out using a muslin cloth stretched over the top of the fermentation bin. When this was finished the liquid was stirred thoroughly to make sure that all the solid ingredients had dissolved in the liquid. The spring water was then added and the water was allowed to cool to lukewarm (about 18C/65F) before putting the yeast in. Then the brew was covered with a clean altar cloth secured firmly with string.

Leave for a week to ten days, depending on which planetry or lunar energies you want the wort to attune to, then siphon off into a second container to which the honey has been added and leave to mature for another week to ten days. Then the ale is ready.

I only tasted a little of the ale, as I had the feeling it was not for me. Only later while talking about this with a member of a different coven, who was very knowledgeable about herbs did I learn that yarrow is thought to contain small amounts of Thujone. This is the chemical in Absinthe, that is believed to be responsible for its alleged hallucinogenic properties. In this case it would have been extracted via the alcohol from the fermentation, and not happen if you drank yarrow as a tea. This is why I suggest you don't make any unless it's for libations to Deities, used to cast the circle, or as an offering at sacred sites where it is used to anoint sacred objects. NOT TO DRINK!

Apart from the ale, yarrow is a safe and useful herb for altar decoration, and to be used in herbal incenses for attraction spells and to express the love aspect integral in rituals. Most Deities seem to like it so it is well worth integrating into your Pagan Path.
You Should Also Read:
Ninja Travels in Japan- Spirits and Monks
Herbs and Magick
Herbs in Magick- Rosemary


Related Articles
Editor's Picks Articles
Top Ten Articles
Previous Features
Site Map





Content copyright © 2023 by Ian Edwards. All rights reserved.
This content was written by Ian Edwards. If you wish to use this content in any manner, you need written permission. Contact Ian Edwards for details.