Turmeric Tea Benefits and Golden Milk Tea Recipe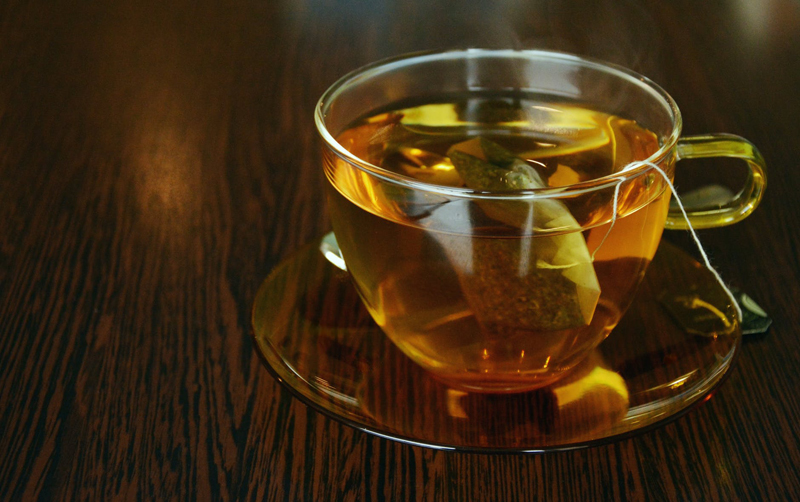 Turmeric Tea Benefits and Golden Milk Tea Recipe

What continually comes up time after time are teas that are much sought after and that they are teas that are somewhat unusual and according to the Tea Industry insiders, it is because of the medicinal properties of them. But secondarily, these sought-after teas are the beneficial teas that some of which have been in use for centuries. According to PBS, turmeric for one has been found on the pottery used for tea in New Delhi, India nearly 5000 years ago!

Turmeric is a golden colored spice that has a pungent strong flavor, which has been showing up mixed into repurposed culinary dishes and in drinks such as tea. Turmeric has been the base spice in many curry dishes. Turmeric contains a naturally occurring healing substance called curcumin.

The curcumin became a medicinal herb and was adapted into the Ayurvedic medicine. It is highly regarded in "life Science" as a sacred spice to the Hindi religion. It is also a verified part of the Pakistani population as well. Research also found there are many great roots in the use of curcumin in regions of China during this same period as well.

Nonetheless, of where it truly originated from, it has true value when consumed. The antioxidant chemical has shown to protect body cells, as well as cancer-fighting properties, the lowering of cholesterol and aiding in fighting heart disease, alongside the anti-inflammatory properties makes this a super spice.

A few more great things this super spice has been found to do is boosts an immune system, supports good digestion, and even assists in the detox of the liver.

While turmeric is tolerated well by most people as it has no known side-effects whatsoever, however, turmeric DOES have negative interaction on many prescription drugs and medications. It is highly advisable that you consult your physician before delving into adding turmeric tea into your diet.

There are a great many ways to make turmeric tea and some of them are passed down from generation to generation, making the recipe no more right than the other, but based upon the drinkers preference.

But here is a tried and true recipe that one cooks in a saucepan and a bonus recipe for those who want to make "cheater" Golden Milk Tea:

Golden Milk Tea

Needed:

Saucepan
A sieve (colander) if using fresh ingredients.
Stove

Ingredients needed:

1 tsp turmeric (can used the ground spice of from fresh but it needs to be ground fine)

2 cups of your favorite dairy (coconut milk, almond milk, regular milk)

½ tsp cinnamon

A pinch or up to 1/8 tsp black pepper

¼ tsp of ground ginger (can use the ground spice or grind the fresh to fine)

A pinch of cayenne pepper

1 tsp honey

Directions:

One can mix all ingredients together using spoon or some use immersion blender, or a blender on smooth.

Next, put mixed ingredients into saucepan, then heat through for several minutes (about 3 to up to 5 minutes) Do Not Boil!

Last step, ladle into cups and drink warm.

"Cheater" Golden Milk Tea

*This is just an easier method of making Golden Milk Tea.
Directions

Brew your black tea (loose or bagged) how you normally do.

To your cup please just add, ¼ tsp of turmeric and ¼ tsp honey then, add milk to your liking directly to your cup.

Done!

A few last things regarding turmeric, variables and tips for the above recipes:

One can also add cinnamon; ginger and either take out the pepper and cayenne or add less or more to your own tastes.

Lastly, turmeric is brightly colored yellow spice and it does stain! Wear gloves when chopping fresh as well as protect counter tops and cutting boards.

*Final notes, this article is not to address nor cure an individual with a medical ailment. This article is for sheer information purposes and the recreational use of drinking of tea.



Related Articles
Editor's Picks Articles
Top Ten Articles
Previous Features
Site Map





Content copyright © 2022 by Mary Caliendo. All rights reserved.
This content was written by Mary Caliendo. If you wish to use this content in any manner, you need written permission. Contact Mary Caliendo for details.