Who To Tell When You Are Newly Engaged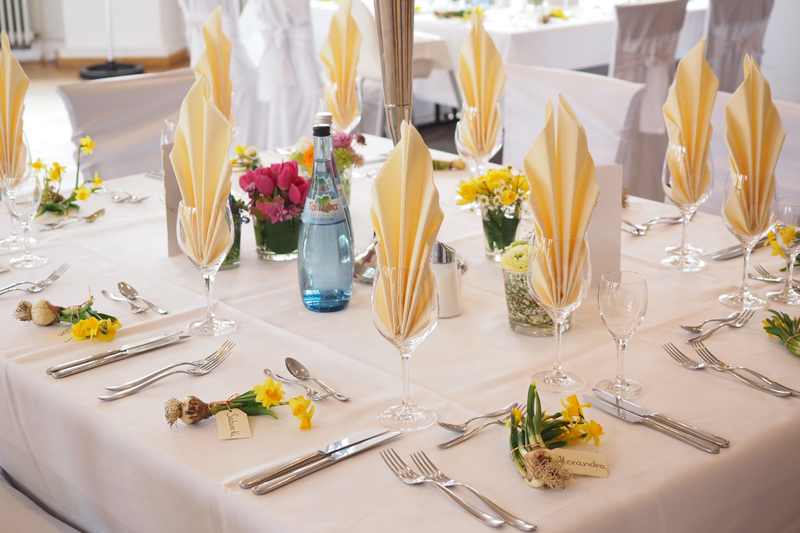 The question was popped. The answer, a resounding "Yes!!" You are both gushing with happiness and want to scream from the rooftops your exciting news, all the mushy details included. In the moments following this monumental decision, it may be wise to show some restraint when it comes to making your information public.

Here is a rundown on who you may want to tell first:

Your Kids
Even before you tell your parents, the children from a previous relationship need to be told about your exciting news. If either of you is going to become a step-parent, this is your first lesson on how important it is to put the children first. While you are acquiring a new spouse, they are getting a new stepparent (and possibly a stepsibling or two). Your kids should hear this news from you, not their OTHER parent and not their grandparents.

Parents or BFFs?
Whom you tell after your children depends on how your parents feel about your relationship. If you know your parents will be less than excited, share your news and all the details with your friends beforehand. A buddy will be over the moon for you. Their excitement and love is what you want during this exciting milestone.

After you've received all the accolades from your besties, drop the news on your parents. Any disapproval you may receive from them will be diluted after the accolades you received earlier.

If relations between you and your parents aren't great, a considerate and kind letter. They will appreciate your extra effort and will know why you didn't give them a call. Your marriage is an opportunity to rekindle your child-parent relationship. Hopefully your enthusiasm and happiness will spread to them.

Immediate Family
Traditionally, the parents are the first to be told. When considering who gets first dibs on the news, traditionally the bride's parents are the ones who are told first. If you live far apart by all means call, otherwise it's best to tell them in person. Have your parents met your new fiancé? This is the perfect opportunity to visit and make the introductions.

Are your parents enamored with the love of your life? Do they tend to be overprotective, or have concerns about religious or cultural differences? Already gone through a difficult and possibly messy divorce (or two)? You may want to consider letting them know your good news sans your betrothed. Informing them solo allows all of you to discuss your trending situation openly. Dragging your beloved through unnecessary and unpleasant stress and strain will deflate the excitement bubble in excessive amounts.

Family and Friends
Whom you tell after your parents depends on your relationships within your particular circle. If you haven't told your siblings by now, contact them next. BFF's, grandparents and extended family definitely should be in the know prior to dropping the news on social media.

Social Media
Before you send out the news, en-mass via social media, double-check to make sure you've contacted everyone in your inner circle of friends and family who may be irritated by discovering your news online. While posting the happy news is easier, quicker and reaches your broader audience, your followers aren't as important as those whom you have known prior to the emergence of selfies.

Now that everyone knows, and has been informed of your mind-blowing news in the proper order, soak up this extraordinary moment in your life. The planning goes my fast and can be taxing. Ride this happy high. Smile at strangers. Enjoy this exciting time while you plan for your lifetime of love.



Related Articles
Editor's Picks Articles
Top Ten Articles
Previous Features
Site Map





Content copyright © 2023 by Lisa Plancich. All rights reserved.
This content was written by Lisa Plancich. If you wish to use this content in any manner, you need written permission. Contact Lisa Plancich for details.