Is It Possible That Stress Is Changing Your Look?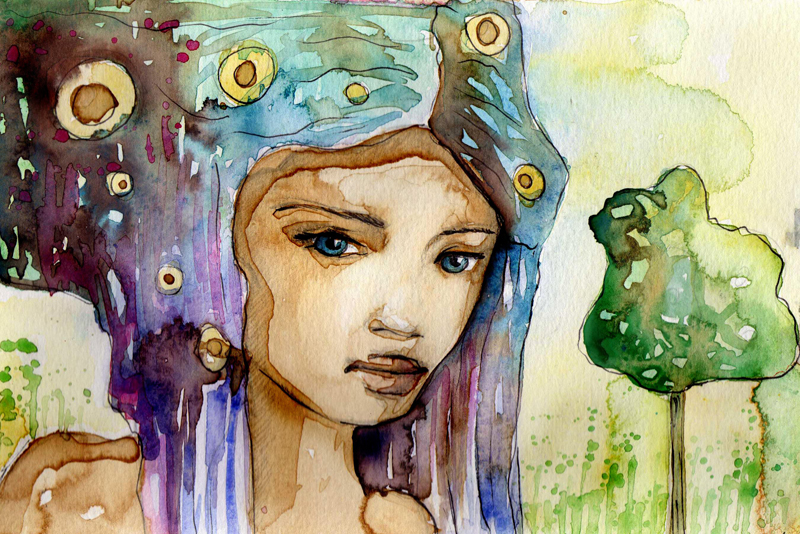 Is stress changing your look Ethnic Beauty? The answer could be Yes. Your work environment can be the biggest culprit creating stress in your life. Because you need to earn a living, you endure all kinds of stress to make ends meet. Here's what can happen to you under stressful conditions.
What Happens to Your Skin Under Stress?
Did you know that stress suppresses the immune system in all organs, including your skin? Yep, your skin, the largest organ of the body. This can lead to a disrupted menstrual cycle, which can lead to abnormal breakouts. Those breakouts, dark spots and change in the appearance of your skin, could possibly come from stress you're experiencing. Your skin is the external barometer of what's actually happening inside. Your are also what you eat.
Aside from the breakouts and dark spots, you might see more wrinkles and fine lines. Oh my God, more wrinkles and fine lines? Say it ain't so. So! Cortisol elevates when you're under stress and this can cause your skin's inability to repair collagen and elastin production. They keep you skin looking plump and young.
What Happens To Your Hair Under Stress?
Some of you already know the answer to this question. I found out years ago. Stress can cause hair loss. I was lucky, in a sense. It was only my temples began too thin. Other women lost their hair. Stress can actually cause your hair to go into a resting phase and stop growing. This condition is known as telogen effluvium.
Alopecia aerate, another cause of hair loss, occurs when your immune system attacks your hair follicle causing your hair to stop growing. There's also trichotillamania which happens when you pick your scalp pulling your hair out in the process. Stress is a Mutha!
What Happens to Your Body When You're Under Stress?
We, yes me included, all know what it's like to eat our way to an extra 5 - 10 pounds. Stress induced eating is a big problem for a lot of people, especially women. There's the tendency to reach for foods that are high in carbohydrates and sugar. These foods release dopamine, a neuroscientist-transmitter that makes you feel good.
Aimlessly eating such foods, can cause you to eat an extra 300 calories in one night. This builds up into stored fat around your organs that can cause metabolic diseases and increase inflammation.
How To Minimize The Effects of Stress on Your Body
Stress is inevitable in our lives, but how we deal with it is key. Begin with:
*
Slowing Down - Learning how to slow your mind and your body are key to handling stress. A slow walk during your lunch hour can be very beneficial. Sitting on a park bench and people watching can be fun. Taking a long bath at night can be just as rewarding. It can also help you get a good nights sleep.
*
Eating better quality of foods. - Did you know that the better the quality of food you consume, the less you will need to eat. Your body will naturally want less because, the nourishing factors of the food is causing you to get full.
*
Vitamins and Herbs - Add vitamins and herbs to your eating plan and keep your immune system healthy.
Stress ... can be devastating. Take control of your life, and watch the health of your skin, hair and body change for the better.
That's it for this week.
Juliette's Website
Nyraju Skin Care


Related Articles
Editor's Picks Articles
Top Ten Articles
Previous Features
Site Map





Content copyright © 2019 by Juliette Samuel. All rights reserved.
This content was written by Juliette Samuel. If you wish to use this content in any manner, you need written permission. Contact Juliette Samuel for details.