How to Use Medicinal Plants for Relaxation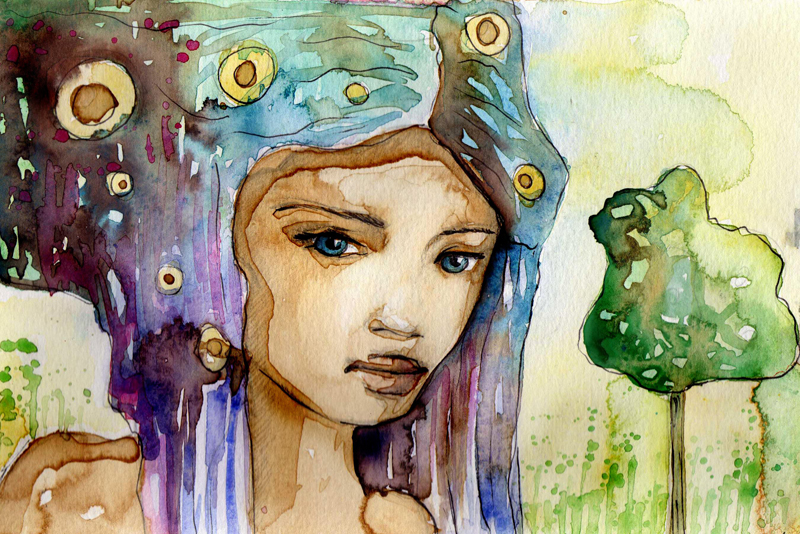 Medicinal plants for relaxation? Are you in need of a get-a-way weekend Ethnic Beauties? A place to relax and shut the world out for at least 48 hours? Yeah, me too. Life in general will bring on some nervousness and irritability. However, if you watch the news your stress level will no doubt rise and for some, depression and anxiety will surface.
Granted, medicinal plants might not be able to handle all of these challenges within a 48 hour time line, but it's a great place to start.
Let's Take A Look At A Few Medicinal Plants For Relaxation:
Hawthorn
is said to tone the heart and calm the nerves. It's often referred to as the "Valerian of the heart" because it's known to eliminate anxiety. It's known as one of the most effective remedies for anxiety, nervousness and stress as well as tightness in the chest.
You can buy the dried and chopped plant by weight or in tea bags. You can also find it packaged with other plants like valerian root and linden flower when working with stress and anxiety issues. You can also place a teaspoon of dried and ground hawthorn in a cup of boiling water, allow it too steep for about 10 minutes and strain it.
Hop
has been used for brewing beer since the Middle Ages. Why Hop? Because it's primarily known for its sedative virtues. It's often recommended for restlessness, nervous tension and has been known to prevent discomfort caused by anxiety. Did you know that Hop has been said to prevent headaches that are brought on by body tension.
Hop and its antiseptic properties have made an effective remedy for acne, eczema and dermatitis. You can find Hop dried and crushed but it's primarily found as part of a blend mixed with other sedative plants such as valerian, lavender and linden flower.
Passionflower
is known as a great ally against stress. It's been said to be one of the best remedies to reduce nervousness, anxiety and prevent insomnia. Its sedative effect is known to calm your nerves and relax your muscles. There are people who take passionflower because they work in extremely stressful environments.
More often than not, you will find passionflower in capsules or tablets or mixed with other sedative type plants. Tea blends have been known to include passionflower, lavender, hop, lemon balm and valerian. Sounds like the perfect blend for nighttime relaxation.
Valerian
is said to balance the nervous system, lower blood pressure and relax the muscles. It's a natural remedy to use as a sleep aid. Valerian is not the most pleasant tasting or smelling plant. You'll find it more often than not in capsule or tablet form.
Lavender
is by far the most well known medicinal plant for relaxation. Sachet to place under your pillow and eye mask filled with lavender are commonly used at bedtime.
Lavender is known to have a balancing and sedative effect on your central nervous system for reducing anxiety and stress. Not only is Lavender used for its calming and relaxing qualities, it's used in the cosmetics and aromatherapy as well.
Medicinal Plants ...
Have been used for centuries to aid in relaxing and calming the body and mind. The are found in their dried state as well as the essential oil to offer ease to the ills of humans. This list is in no way complete. Let us know in the Ethnic Beauty Forum, how you've used and benefited from the use of Medicinal plants.
Precautions:
- Consult with a Naturopathic Doctor or traditional physician that uses Medicinal Plants in their practice before using any of the plants mentioned in this article.
That's it for this week. As always ...
Dedicated To Your Beauty
Juliette's Website
Nyraju Skin Care


Related Articles
Editor's Picks Articles
Top Ten Articles
Previous Features
Site Map





Content copyright © 2019 by Juliette Samuel. All rights reserved.
This content was written by Juliette Samuel. If you wish to use this content in any manner, you need written permission. Contact Juliette Samuel for details.