Ethnic Beauty, Toss The Mascara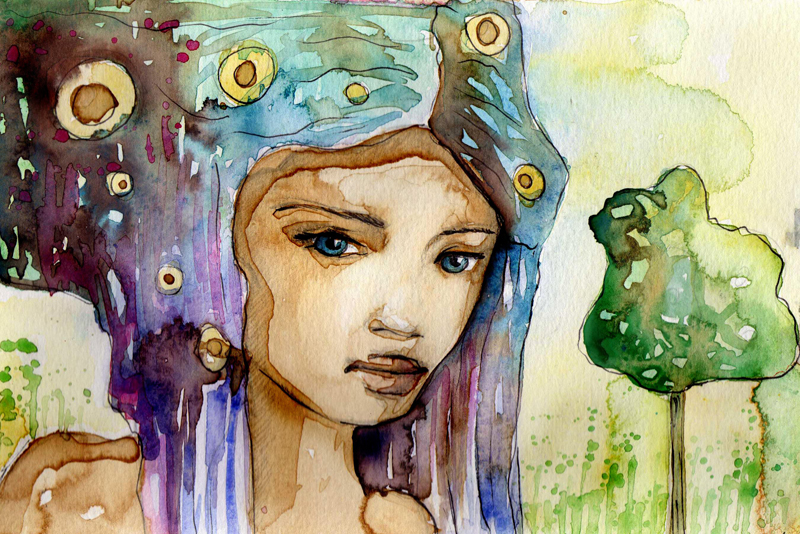 Let's face it ethnic beauties, we all feel better and more attractive when we take the time to apply a little mascara and brow pencil before greeting the world.
Even if that is all we bother with, it is often enough to make a dramatic difference in our appearance and it's noticed.  Light brows and lashes with light tips are intensified and help to define your face with just a little mascara and pencil. It's far less invasive than some of the newer techniques for permanent brow color.
A Few Things To Consider
•
If you have a sensitivity to some of the ingredients in mascara and have been unable to find a brand that does not cause your eyes to redden and weep, there is an alternative.  After all, applying mascara is supposed to make us look good and no one looks good with puffy, red-rimmed, weepy eyes.
•
It is possible to permanently tint your lashes and brows.  However, this is not something you can do at home!  The chemicals used in permanent hair coloring are very caustic to delicate mucus membranes and you could easily damage your eyes while trying to make them more beautiful.
•
Although your eye brows are farther away from the sensitive area, it is still dangerous to mess with hair coloring this close to your eyes. The fumes can be very irritating and if you are the slightest bit careless, you can cause yourself an injury.  So don't be tempted to do your brows and lashes the next time you touch up your hair.
•
Brow and eyelash tinting are jobs for a professional, someone who is totally familiar with the dangers and the safety measures necessary to do the job correctly.  Only natural vegetable dyes are used and the color will last for approximately 4 weeks, much like non-permanent hair coloring.  The cost varies depending on the salon you frequent and takes between 20 to 30 minutes.
•
Reputable salons will insist on a patch test 24 hours before you go in for tinting. This is for your protection, in case you have an allergic reaction to some of the ingredients in the tinting mixture.
Even though aniline dyes are not used around the eye area, this is still a chemical treatment and can cause an adverse reaction in sensitive people  Tinting your brows and lashes will allow you to swim without fear of ending up with raccoon eyes when you emerge from the water.  You won't have any flaking or smudging either.  If you have extremely light lashes and brows, tinting is a good alternative to pencil and mascara, especially if you are physically active and perspire a lot.  You will be able to define your eyes and brighten your face without running the risk of unsightly smearing.
Remember, if you decide to experiment with brow and lash tinting, the color only last about 4 weeks and will be gradually fading a little every day. You won't have dark brows and lashes for 30 days then suddenly have your old, ones returned, it will be a gradual process.  You will know when it is time to book your next appointment.
Let's face it Ethnic Beauties, tinted lashes are better than some of the false eyelashes you're seeing in your mist. Some of these lashes are so long, you can barely see the persons eyes. Not to mention the glue line. That's another article.
That's it for this week. As always ...
Dedicated To Your Beauty
Juliette's Website
Nyraju Skin Care


Related Articles
Editor's Picks Articles
Top Ten Articles
Previous Features
Site Map





Content copyright © 2019 by Juliette Samuel. All rights reserved.
This content was written by Juliette Samuel. If you wish to use this content in any manner, you need written permission. Contact Juliette Samuel for details.