Can Herbal Cough Remedies Help You this Season?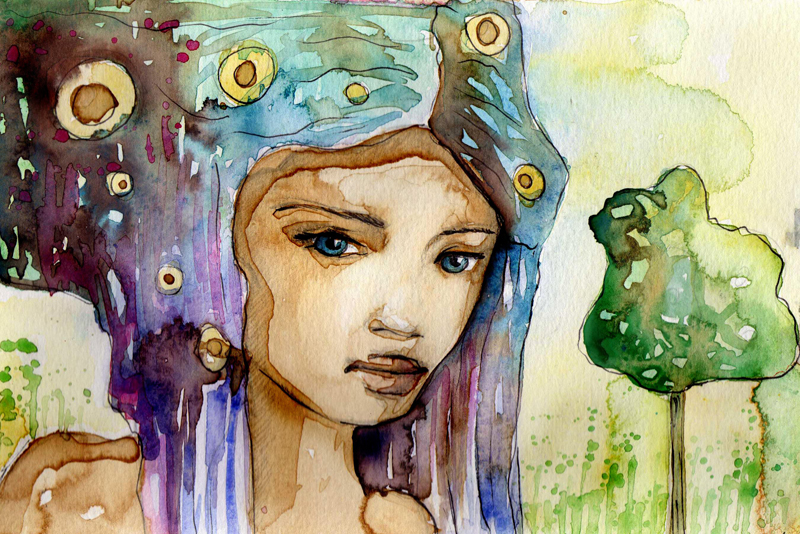 Greetings ethnic beauties! For so many of you the temperature has dropped. You're in shock or happy as all get out. When those temps drop to freezing or lower, it's inevitable that someone is going to get sick. There's no space that you can enter without hearing someone cough, hopefully covering their mouth.
Tis the season! Not necessarily the one to be jolly. This is the season of virulent germs. You know that everything you touch has the potential to be a haven for bacteria. Time to bring out the big guns ... Grandma's herbal cough remedies. Don't laugh, you know they work.
Herbal Cough Remedies to Consider:
These remedies focus on easing a cough.
Menthol and Peppermint
- You're no stranger to this combination. Peppermint and menthol join flavor and anti-spasmodic properties together helping to reduce the cough threshold. Did you know that cigarette companies add menthol to tobacco to make it more tolerable for new smokers?
Honey
is used for all kind of coughs. It coats and soothes dry irritated throats and thins excessive mucus to help it come up. Consider taking honey alone or in combination with other cough remedies. It also makes a good base for herbal extraction. Do not give honey to children under one years old.
Supportive Herbal Cough Remedies
: These remedies focus on improving your immune and respiratory health and fighting infection.
Echinacea, Elderberry, Andrographis or Umcka
can be taken frequently to fight signs of infection. They aid in improving your body's ability to recuperate quickly.
Echinacea, Oregano, Thyme, Sage, Pine, Licorice, Anise and Hyssop
can fight pathogens on contact. Whether taken in tea, tincture or pill they work. You can also use them in steams.
You'll be able to find a lot of recipes online. Look for alcohol-free syrup, alcohol-preserved syrup, raw infused honey, cooked infused honey, honey-alcohol syrup, lozenges, tinctures or throat sprays.
You can also take an afternoon to sit at your local Barnes and Nobel and go through their inventory of books and magazines. You can do the same research on Amazon searching books. It's more fun at B & N, you'll be surprised at what you can learn from other people. Take advantage of their curiosity (being nosy) in what you're reading. You might get a Grandma herbal remedy by listening to them tell a story of what was used when they were children.
That's it for this week. As always ...
Dedicated to Your Beauty,
Juliette's Website
Nyraju Skin Care


Editor's Picks Articles
Top Ten Articles
Previous Features
Site Map





Content copyright © 2021 by Juliette Samuel. All rights reserved.
This content was written by Juliette Samuel. If you wish to use this content in any manner, you need written permission. Contact Juliette Samuel for details.