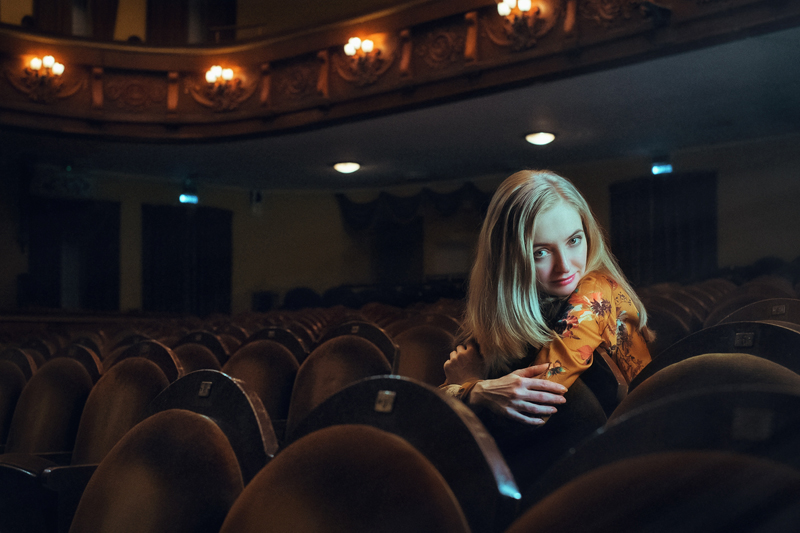 The silent film era was often more progressive than the several decades of sound film which followed. The portrayal of Native Americans is but one example. Ojibway film critic Jesse Wente, interviewed in "Reel Injun", reminds us that Laguna Pueblo ceremonies and dances were among the first images Thomas Edison captured on film. American Indians were active both in front of and behind the camera as the narrative film industry developed.

In the 1930s, however, a stereotypical image of Indians as warriors and noble savages began to dominate. When there was a prominant role for a Native American, it went to a white actor. Burt Lancaster, Anthony Quinn, Charles Bronson: even Elvis Presley and Boris Karloff appeared in "red face". Iron Eyes Cody seemed to be the exception, a Native American actor who projected a positive image of his race. The problem is that Iron Eyes Cody was born of Sicilian parents. Cody perpetuated the falsehood that he was the character he portrayed onscreen. Robert Tree Cody, his adopted son, appears in "Reel Injun" doing the only thing that he can; defending his father.

Authentic Native Americans, relegated to extras, had their own method of resistance - humor. Assigned a few lines in their own tongue, they improvised the dialogue. "Reel Injun" translates a brief interaction from "A Distant Trumpet" (1964). In the scene, an Army officer is dictating orders to an Indian. His response is revealed to be "just like a snake, you'll be crawling in your own sh*t." In the 1970s, Canadian actor Chief Dan George let everyone in on the joke by using the English language. He played opposite Clint Eastwood in "The Outlaw Josey Wales" (1976) and received an Academy Award nomination for his role in "Little Big Man" (1970) with Dustin Hoffman.

"Reel Injun" is structured as a travelogue. Cree filmmaker Neil Diamond, who co-wrote and co-directed the film with Catherine Bainbridge and Jeremiah Hayes, traverses the United States speaking to critics, activists, directors, and actors about the history of Native Americans on film. It's surprising that Jim Thorpe, Olympic medalist and actor, is never mentioned. Also, female actors and directors are largely missing from this account. Diamond does interview Sacheen Littlefeather, placing her Academy Award appearance on behalf of Marlon Brando in its historical context. The overriding theme of "Reel Injun" is that Native Americans want to be portrayed on film in the same way as other Americans. That is, as human beings.

"Reel Injuns: On the Trail of the Hollywood Indian" was released in 2009. It is currently streaming on Tubi. I watched the film on DVD at my own expense. Review posted on 9/27/2020.


You Should Also Read:
Cowboys and Indians Film Review


Related Articles
Editor's Picks Articles
Top Ten Articles
Previous Features
Site Map





Content copyright © 2022 by Angela K. Peterson. All rights reserved.
This content was written by Angela K. Peterson. If you wish to use this content in any manner, you need written permission. Contact Angela K. Peterson for details.