How to Makeup and Glow up Your Awesome Ethnic Skin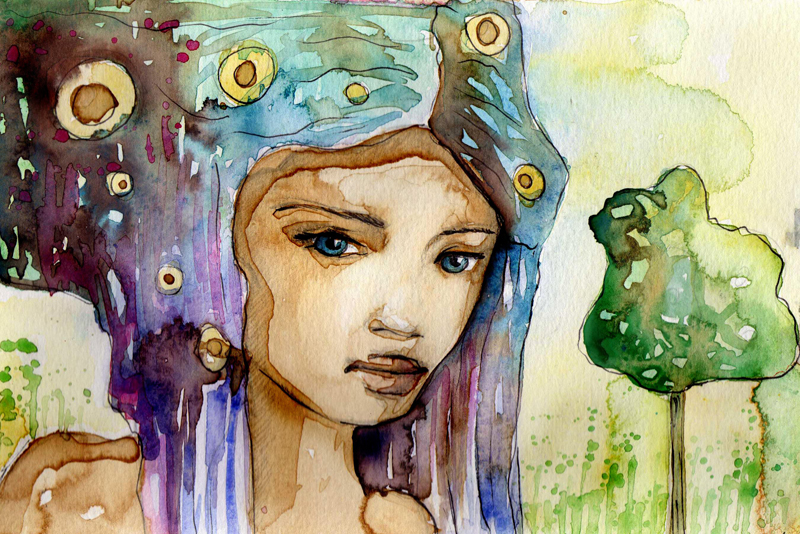 Awesome ethnic skin. Whether you're deciding what shade of makeup to wear or what moisturizer or serum is going to give you a glow, your skin is in. Trend in ethnic skin care purchases is up and you're the reason why.
No longer willing to settle for any type of skin care product, you want a regimen and tools that are befitting of caring for your skin.
Here's How to Keep Your Glow on a Daily Basis.
You establish a skin care regimen. Cleanse, tone and moisturize. This regimen alone will provide you with beautiful skin. It doesn't take a lot of hoopla to have great skin. Consistency in your regimen is by far the best habit to have.
It will keep your skin clean, moisturized and prepped for makeup when you decide to wear it.
What to Add to Your Regimen and When.
Exfoliate
Twice a week it's good to slough away dead skin cells that build up over time. When not removed, they can cause your skin to appear dull, ashy and gray. So how do you remove dead skin cells?
Exfoliation is key. You've seen all kind of scrubs on the shelves in stores. The best and less invasive choice would be one that contains jojoba wax beads in a cream base. They're gentle and will dissolve over time as you massage your skin. What ever remains, you simply remove with a warm cloth.
Mask
Once a week a mask is good for adding hydration to your skin for normal or combination skin. Clay mask work well on oily skin, as they help minimize oil buildup.
Eye Cream
Eye creams can serve several purposes. Used daily eye creams can be used morning and night. There are eye creams that are formulated to add moisture to your eye area. The skin around your eyes is thin and sensitive. It will become dry, especially as you mature.
Then there are eye creams that are specifically for puffiness and bag. Although less stress and a good nights sleep might be the answer for this challenge, it doesn't hurt to have support in a cream to help.
One of the biggest challenges lately is dark circles. Again this challenge is often a result of lack of sleep, stress and outright fatigue.
Sunscreens
Sunscreens help shield and protect your skin from the sun as well as other elements. UV rays can be damaging to your skin. Sunscreens will help and enhance the glow of your skin when added to your daily regimen.
With your glow up in place, what's next?
Makeup for Enhancing Your Glow Up
Makeup has taken a back seat to natural beauty over the past year and a half. With a global pandemic still part of our daily lives, makeup took a back seat to healthy skin.
For those of your who must have your face on, a lighter textured foundation will work for you. You can also choose to use a pressed powder or bronzer and be done.
More attention has been given to eyes because of mask. You can add a lot of drama with mascara, eyeliner and a good arched brow.
Going Within to Find Your Glow
A healthy glow is best achieved by adding a nutritional component to your makeup and glow up plan. Eating healthy, lots of green foods, grains and drinking half your body's weight in water will be the wonder pill, so to speak, that makes it all work.
Let us know your thoughts in the Ethnic Beauty Forum.
That's it for this week.
Juliette's Website
Nyraju Skin Care


Related Articles
Editor's Picks Articles
Top Ten Articles
Previous Features
Site Map





Content copyright © 2021 by Juliette Samuel. All rights reserved.
This content was written by Juliette Samuel. If you wish to use this content in any manner, you need written permission. Contact Juliette Samuel for details.