Errol Flynn - The Spy Who Never Was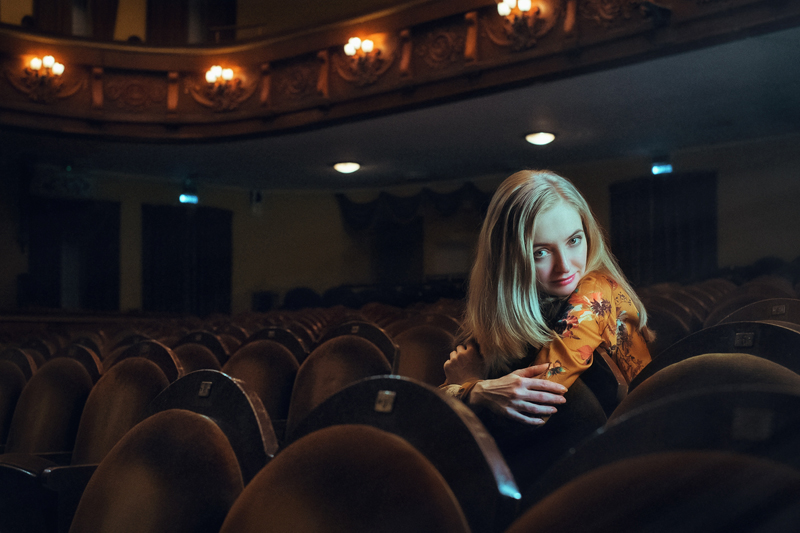 Spewing the word "Nazi" as an invective is so common in the US now that its use is banal. In 1980 however, when biographer Charles Higham vilified Errol Flynn as a Nazi spy in "Errol Flynn: The Untold Story", the accusation was still shocking. Higham was immune from libel laws as Flynn had been dead for two decades. (Flynn's daughters did try to sue Higham but the case was dismissed.) Higham apparently felt safe targeting Flynn for another reason. He told a reporter "Flynn's reputation was dirt, anyway."

Higham never met Errol Flynn. Journalist and film historian Tony Thomas did. Thomas, working for the Canadian Broadcasting Corporation at the time, knew Flynn during the last four years of the actor's life. Thomas admits that Flynn was a boyhood hero of his but acknowledges the decadent star's "personality was more impressive than his character." Thomas found Flynn was not so easy to dismiss, though. In particular, he investigated Flynn's aspirations as a writer. Thomas collected Flynn's work and published it in his 1980 book "From a Life of Adventure: The Writings of Errol Flynn". Although Flynn's friends and relatives strenuously denied the Nazi accusations, Tony Thomas was in a unique and authoritative position to refute the charges made by Higham.

"Errol Flynn: The Spy Who Never Was" was published in 1990 and thoroughly demolishes Higham's work. Higham, using a familiar tactic, stated he had a "massive" trove of documents to back up his claims and deposited them at the University of Southern California's library. Thomas went to USC and examined the collection. It consists of seven small cardboard boxes and according to Thomas, the papers directly referencing Errol Flynn could fit in one box. None of the wartime surveillance conducted by US intelligence agencies found that Flynn engaged in espionage. Most of the material deals with Dr. Hermann Erben, an aquaintance of Flynn's who was a fabulist and opportunist. Erben, born in Austria, had wartime sympathies that ebbed and flowed depending on who was interrogating him.

So how was Higham able to make his case? He deliberately obfuscated the research by deleting names where they clearly exist and changed singular nouns that referred to Erben into plural nouns, inferring that both Erben and Flynn were under suspicion. One of Higham's most damning accusations states that Flynn helped Erben flee the US and cross the border into Mexico; thereby giving aid and comfort to the enemy. However, Thomas checked the Warner Brothers archives and found that Flynn was at the studio filming "Footsteps in the Dark" on the day Erben entered Mexico. Flynn never saw Erben after 1940 and it was in 1941 that Erben began his work as a German informant.

Higham's other main charge against Flynn concerns the 1941 film "Dive Bomber". Tony Thomas devotes an entire chapter to the absurdity of Flynn using a movie to inform the Japanese ahead of their attack on Pearl Harbor. Thomas proves to be an excellent investigative journalist as well as a perceptive biographer. While debunking Higham's claims, Thomas also examines Flynn's life to reveal an actor consumed by his image. Flynn was given a medical exam by the US Army in 1942 and found to be unfit for service. Tuberculosis, malaria, and heart arrhythmia were the cause. Warner Brothers chose to keep the information secret, afraid it would damage the star, and Flynn suffered for it. How could a man who appeared to be so fit not serve on behalf of his adopted country?

Higham refers to the "myth" of Errol Flynn in the paperback version of "The Untold Story". But are audiences so naive as to think that Errol Flynn was the heroic character he frequently played on film? Flynn himself obliterated any notion of this in his posthumously published autobiography "My Wicked, Wicked Ways". He also espouses a political philosophy that is diametrically opposed to authoritarian regimes such as Nazism. Flynn writes: "I am quite capable of doing my own thinking and my own living and I don't need somebody somewhere running some jerk organization to tell me what is right and wrong and where my province ends and his begins. My province as a human is the same as yours: it's the world."

Article posted on 6/11/2023.
You Should Also Read:
Errol Flynn - When Image Clashes With Reality


Related Articles
Editor's Picks Articles
Top Ten Articles
Previous Features
Site Map





Content copyright © 2023 by Angela K. Peterson. All rights reserved.
This content was written by Angela K. Peterson. If you wish to use this content in any manner, you need written permission. Contact Angela K. Peterson for details.