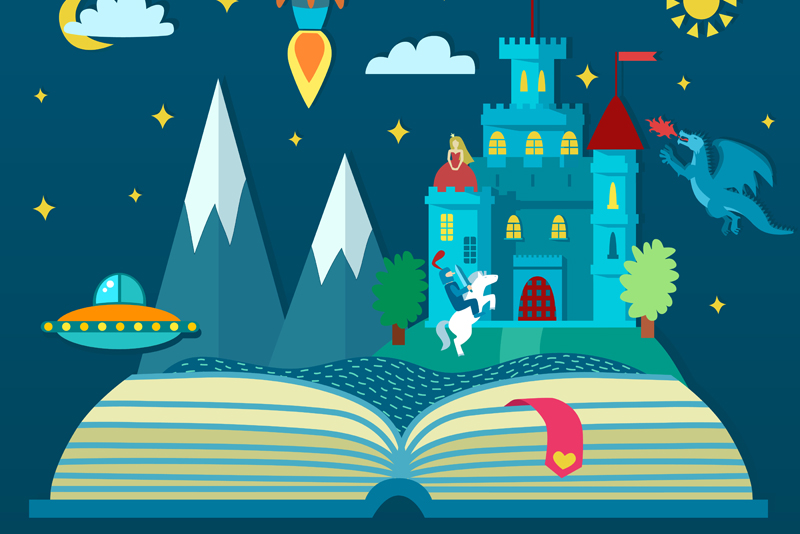 The words for a children's picture book have to be chosen very carefully. I'm not thinking in terms of vocabulary here, although that's a factor as well. Every word counts because there are so few in a picture book. Depending on the age of your audience your book might have as few as 250 words or as many as 1000 words.

Every Word Counts

Each word has to play an important part in your story. It has to...
a) Engage the child's imagination
b) Be appropriate vocabulary for the target age level
c) Have some new words or words used in new ways to make children think
d) Moves the storyline along in a way that makes every page a page turner
e) Evokes sights, sounds, smells, and tactile experiences that are connected to strong emotions

For an example of (c), here is a fabulous phrase from Bats at the Library (one of my favorite new books) written and illustrated by Brian Lies.

"But storytime is just the thing
to rest a play-exhausted wing."

Every child knows what "play" is and most children will understand the word "exhausted" by the age of 3 or 4 but the idea that a bat could have a "play-exhausted" wing is so novel that it makes you sit up and take notice.

Beware: Don't Become Seduced by Pictures

Is it any wonder that some of the world's best authors take two years or more to write a picture book?

Here is a quote from Maurice Sendak that provides insight into the connection between words and pictures.

With me, everything begins with writing. No pictures at all - you just shut the Polaroid off; you don't want to be seduced by pictures because then you begin to write for pictures. Images come in language, language, language: in phrases, in verbal constructs, in poetry, whatever. I've never spent less than two years on the text of one of my picture books, even though each of them is approximately 380 words long. Only when the text is finished - when my editor thinks it's finished - do I begin the pictures. Then I put the film in my head."

When most people think about Sendak's highly successful book, Where the Wild Things Are, they think of the amazing illustrations. But it's clear from this quote that Sendak started with his well-crafted text and then melded those now-famous illustrations to the text. In his case, the text sparked his imagination for the illustrations, not the other way around.

Not every author who is also an illustrator uses this process. But what is clear is that a perfect picture book is a seamless marriage between carefully-chosen words and awe-inspiring art. The words inspire amazing images for the illustrator and subsequently for the wild-child thing who devours the book.

Do Your Words Conjure Up Pictures?

Here is another phrase from the book, Bats at the Library by Brian Lies. (Can you tell I'm in love with this book?)

"bookish feast" OK, I know what bookish means and I know what feast means but the idea of a "bookish feast" tickled me. I love the idea of those shiny-eyed bats having a bookish feast.

Most writers don't have the good fortune to be blessed with the remarkable illustration talent of a Maurice Sendak or a Brian Lies. Most children's writers must depend on the publisher to select an illustrator to take the words and create a children's art heaven within the pages of a book.

Choose your words carefully so they'll inspire an artist's creativity and a child's imagination.

Happy Writing!










Related Articles
Editor's Picks Articles
Top Ten Articles
Previous Features
Site Map





Content copyright © 2022 by Annamaria Farbizio. All rights reserved.
This content was written by Annamaria Farbizio. If you wish to use this content in any manner, you need written permission. Contact Annamaria Farbizio for details.