Beyond Jefferson's Vines - Book Review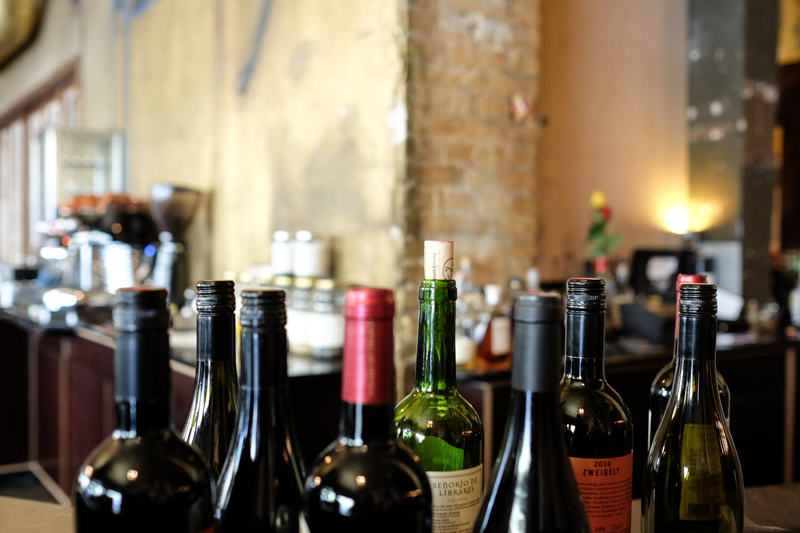 Virginia is the happening place in American winemaking. The east-coast state re-established its vineyards in the 1970's and in the past decade it has become recognised for the quality of its wines and big money– including Donald Trump– have been investing in wineries there. That's not to say it's all been plain sailing. Weather is often inhospitable with fierce storms, heavy rain and consequent mildew and rot.
You can't mention Virginia wine without reference to Thomas Jefferson who persistently and unsuccessfully tried to grow European vines at his mansion at Monticello near Charlottesville.
Richard Leahy starts with Jefferson and the history of wine in Virginia. It is commonly known that Jefferson failed to make wine from his vines and it is assumed that the disease phylloxera was the reason, but Leahy questions this. He shows that other contemporary growers succeeded and suggests that wild animals eating the grapes were Jefferson's bête noir and that others better protected their grapes.
Richard Leahy, who lives in Charlottesville Virginia, writes about wine for various publications and blogs at www.richardleahy.com is the leading expert on Virginia wines.
His book, currently only available as a hardback, can roughly be divided into three parts. He starts with the history of wine in Virginia, noting that a law of 1619 ruled that every household in Virginia must cultivate twenty European vines, up to the modern day. Unsung heroes including Drs Tony Wolf and Bruce Zoecklein of Virginia Tech whose work on matching suitable varieties with locations were instrumental in establishing many viable wine businesses, are given credit. Leahy also uses his crystal ball to glimpse at the future.
The latter part of the book looks at outside recognition for Virginia wines, including successes in competitions. Leahy gives the strange fact that it is easier for Britons to buy Virginia wine than it is for most Americans. Whole Foods in London has a bay of shelves dedicated to them, and I have bought Barboursville's Cabernet Franc from The Wine Society that distributes nationally and also lists their Viognier.
The bulk of the book is given to a meander through Virginia wine country as Leahy visits vineyards and wineries along the way, tasting wines and profiling growers and winemakers, including a chapter on 'Virginia Women of the Vine'.
It is here that this otherwise comprehensive book is lacking because there are no matching maps. Leahy gives detailed instructions such as, in a chapter headed The Tidewater Region, 'assume you are driving south down the Demarva Peninsula…Soon after crossing into Virginia on Rt.13, Rt. 175 heads to the east'. None of the named places, and not a single road are shown on the books only map printed on the end papers. This coloured map shows just named wine regions –not Tidewater- and some of the towns, but not Williamsburg, site of a well known winery.
Leahy does recommend using the Annual Virginia Wine Guide available from the wine marketing board, but a simple map of the entire state with major highways and cities indicated would have helped me get my bearings.
I would also have appreciated a bibliography, however this is a most readable and enjoyable book and one that has a reserved place on my shelves. The book is attractively produced with a vineyard photograph at the top of every new chapter.
Whether you visit Virginia or want to get up-to-date with this most exciting of American wine regions, Beyond Jefferson's Vines, is an essential read.
What are your thoughts about Virginia wine? Tell us on our
forum
.






(right) Richard Leahy's essential account of Virginia wine today and how it took centuries to reach such prominence.



(Left) Katherine Cole's readable account of bio-dynamic wine farming in Oregon.






Beyond Jefferson's Vines: The Evolution of Quality Wine in Virginia
by Richard G Leahy.
Hardcover: 240 pages
Publisher: Sterling Publishing, May 2012
ISBN: 978-1402797743
Disclosure: Peter F May bought this book at full retail price.
---


Related Articles
Editor's Picks Articles
Top Ten Articles
Previous Features
Site Map





Content copyright © 2023 by Peter F May. All rights reserved.
This content was written by Peter F May. If you wish to use this content in any manner, you need written permission. Contact Peter F May for details.