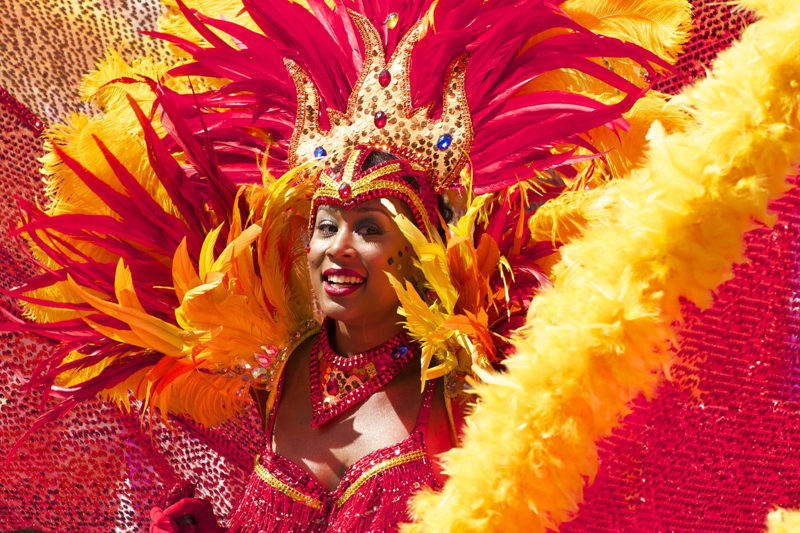 Astronaut and Physicist Franklin Chang Díaz was born in San José, Costa Rica on April 5, 1950 to a Costa Rican mother and a father of Chinese descent. Franklin has four daughters, Jean Elizabeth, born in December 1973, and Sonia Rosa, born in March 1978. He married Peggy Marguerite Doncaster in the United States in December, 1984 and his younger daughters both born in Houston, Texas are Lidia Aurora born in March, 1988 and Miranda Karina born in July, 1995. His mother and siblings live in Costa Rica.

In 1957, Franklin's mother told him that Russians had launched the first man-made satellite to orbit the earth, Sputnik 1. Many children growing up during the Cold War era longed to be astronauts. The seeds of inquisitiveness and adventure were sprouting in six year-old Franklin. Captivated by Sputnik and the birth of space exploration, Franklin thought humans would someday travel to other planets and he wanted to be one of those explorers. He played that he had his own rocket ship with cousins and friends as crew. His rocket was a large cardboard box where they would lie back and have countdown and blast off.

In addition to having a blast as a child growing up in Costa Rica, Franklin was a stellar student. After completing high school Franklin immigrated to Hartford, Connecticut where he repeated the last year of high school to improve his English language skills. He then attended the University of Connecticut to earn his Bachelor of Science in mechanical engineering. In 1977, Franklin completed his Doctor of Plasma Physics at the Massachusetts Institute of Technology. Franklin worked on fusion technology and rocket propulsion for his graduate research.

In 1980, Franklin was selected by the National Aeronautics and Space Administration (NASA) as an astronaut candidate. In 1986 Franklin's dream came true making his first space flight aboard the Columbia Space Shuttle mission. Later flights included the Atlantis mission which launched the Galileo craft that explored Jupiter in 1989, and the Endeavour from which he performed three spacewalks to repair a robotic arm of the International Space Station.

A veteran of seven Space Shuttle missions, Franklin, along with Jerry L. Ross, holds the world record for the most space flights. Franklin conducted several experiments in space on the Earth's ozone layer and ice formation in space. Franklin was the director of the Advanced Space Propulsion Laboratory at the Johnson Space Center from 1993 to 2005. Franklin Chang Díaz is the only Latin American to have triumphed in space, and was the highest ranking Latin American in NASA. He retired from NASA in 2005.

Not one to rest on his laurels, after retiring from NASA, Franklin founded the Ad Astra Rocket Company in Guanacaste, Costa Rica which is dedicated to plasma rocket propulsion technology. His years of research have produced the Variable Specific Impulse Magnetoplasma Rocket (VASIMR) a propulsion device for use in space which has the potential to take a manned rocket to Mars in 39 days. He says, "I believe that the VASIMR will revolutionize space travel. Right now, every satellite that we launch into space goes on a one-way trip…once it runs out of fuel, that satellite is dead. The VASIMR engine will make it so that we have round-trip capability. It also provides a great increase in the amount of impulse we can get from an engine…Eventually, we'll be able to say, 'Today, I'm going to go visit the moons of Jupiter, and I will be back in a couple of months.' We'll be able to do everything within a reasonable time frame." Amazing!

Franklin is also very active in raising awareness about climate change and environmental protection. In 2012 he made the movie Odyssey 2050 aimed at educating and motivating young people about environmental issues. Franklin is very involved with Costa Rica's children and youth, because he knows that they will be able to realize their dreams as well. Franklin's life and work are devoted to ensuring a finer future for humanity.

A living legend, Franklin Chang Díaz is not only the first Costa Rican astronaut, but one of the most prominent astronauts and scientists in the world. His unparalleled success in space missions is evenly balanced with his achievements and discoveries in the laboratory. The little six-year-old boy who watched the sky from the top of a mango tree dreaming of space travel and its wonders achieved those dreams through dedication curiosity and hard work.

Check out the forum to see some of Franklin's honors and awards. Also get the link for his movie Odyssey 2050.


Related Articles
Editor's Picks Articles
Top Ten Articles
Previous Features
Site Map





Content copyright © 2023 by Valerie Aguilar. All rights reserved.
This content was written by Valerie Aguilar. If you wish to use this content in any manner, you need written permission. Contact Valerie D. Aguilar for details.