To Lay To Rest Our Ghosts Review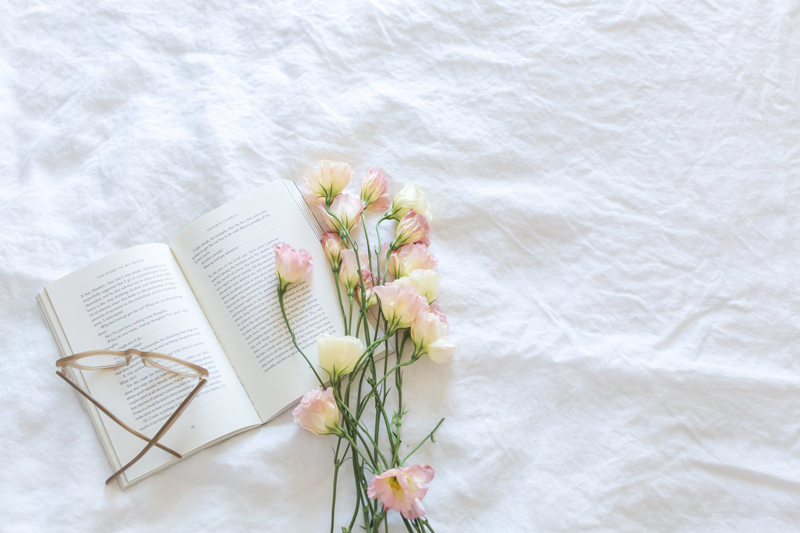 Life events can involve love found, love lost, friends, enemies, family, births, deaths, hurt, healing and hope. I knew immediately after reading the first story in Caitlin Hamilton Summie's amazing short story collection, something inside of me was going to change because of her words.

I am sure all of you have had this happen when reading a story. You start reading and immediately you are drawn into another world. You relate not only to the storyline, but to the characters as well. You are touched, and you may find you have in some manner, big or small, changed by the end of the story. It could be in your heart or your head, but you feel it. It's a sudden difference in your thinking and a healing in your soul.

Fictional stories can bring to light trials and truths within ourselves. And . . . that is what this book did for me. Caitlin has an incredible writing voice and style. I found this book to be a wonderful fictional read, as well as a writing tutorial. Her words, phrasing, and arrangement of happenings are perfect. At times, I almost felt as if someone was reading the story aloud to me. In each story, I heard the voices of the characters in my head. Each was very different. I applaud her characterization, storylines, and ability to place readers into each place and situation. I was amazed how Caitlin was able to include and describe locations and small details. Many of us who write short stories know how difficult that can be.

I strongly encourage you to read this book that is available in both paperback and as an Ebook. I'm reviewing two of my favorite stories from this beautiful ten story collection.

"Tags"
I was immediately drawn into this short story. No mystery, no guessing as the first sentence of this story paints a vivid opening picture. One of death via war — World War II.

The story teller, Dolores, talks to us from an age beyond childhood. She remembers her friend Jimmy and how he wore his father's dog tags. He would often sit and rub them together between his fingers. Dolores had no dog tags to wear, hold, or rub together. She simply was left with her father's name.

The friendship between Dolores and Jimmy began earlier, before the deaths of their fathers. It had not been an instant bond. It started with a game of marbles. Dolores had a red marble that was her shooter and her very favorite marble. Jimmy wanted to play marbles because — he wanted to win the red marble.

He does not win. Instead, it is Dolores who adds Jimmy's favorite green marble to her own collection. Their friendship is sealed when Dolores gives the green marble back. For her, it's not only a deed done good, but a friendship cemented.

The friendship does not exceed their childhood. Jimmy moves away. They both grow up. Dolores often thinks of Jimmy, his father, the dog tags, her own father and his dog tags, somewhere lost at sea.

(I don't give Story Spoilers, yet I will tell you that I love the way this story ends.)

This is my favorite sentence from the above story: — It is the unexpected reminder that upsets the delicate balance, allows grief an entry, gives life to a sadness long laid to rest.

*This story is one of my favorites because of its symbolism and explained nature of war and its toll on those at home. I have dog tags that belong to my father. He gave them to me when I was sixteen years old and I keep them in a treasure box in my dresser. He served during the Korean War. This story made me grateful that I was able to grow up with a father. It also inspired me to spend some quality time thinking about him. He died when I was in my early twenties.

"Points of Exchange"
Jenny tells us her story of leaving Minnesota to attend college in Vermont and later move to New York.

The New York move was not necessarily for an incredible career, it was more for an affordable co-op. She tells us that she is happy not to have to return to Minnesota after graduating from college. I love her explanation.

I never planned to come back to Minnesota, to live again in this gaggle of women, in a world off-balance, uneven, full of unasked for advice and long conversations over coffee, full of permanents and hair coloring, high heels and perfume, orthopedic shoes and hot flashes.

Jenny's stay in New York is short, a time frame she finds embarrassing. She finds herself in a different world, with different types of people, places and problems. New York — it's not her place, it's not her home.

*This story made my favorites list because it made me think. I thought about how many of us often wish to or do leave from where we are. Sometimes, where we think we need or want to leave, is really where we are actually meant to be. At least, until we need to be somewhere else. Even then, there will always be one true home in our hearts.

I hope you enjoy the stories in this book as much as I did. Please feel free to leave your questions and comments in the Short Stories Forum.


Title: To Lay To Rest Our Ghosts

Author: Caitlin Hamilton Summie

ISBN: Paper - 978-1-944388-06-5 / Ebook - 978-1-944388-16-4

Copyright: ©2017

Publisher: Fomite Press, Burlington, Vermont

Published: August 8, 2017

Complete Short Story List
"Tags"
"Growing Up Cold"
"Points of Exchange"
"Brothers"
"Patchwork"
"Sons"
"Geographies of the Heart"
"Motherly"
"Fish Eyes In Moonlight"
"Taking Root"

About The Author
Caitlin Hamilton Summie has lived in Massachusetts, Minnesota, and Colorado. She is now settled with her family in Knoxville, Tennessee, where she continues to write and is co-owner of Caitlin Hamilton Marketing & Publicity, LLC.

On January 22, 2019, To Lay To Rest Our Ghosts was the chosen winner of the fourth annual Phillip H. McMath Post Publication Award.

Book Availability
Two places I suggest to check for this book — Fomite Press and Amazon.

Review Note
Thank you to Caitlin Hamilton Summie for supplying me with a review copy of this book.


Related Articles
Editor's Picks Articles
Top Ten Articles
Previous Features
Site Map





Content copyright © 2023 by Michelle Anne Cope. All rights reserved.
This content was written by Michelle Anne Cope. If you wish to use this content in any manner, you need written permission. Contact Michelle Anne Cope for details.