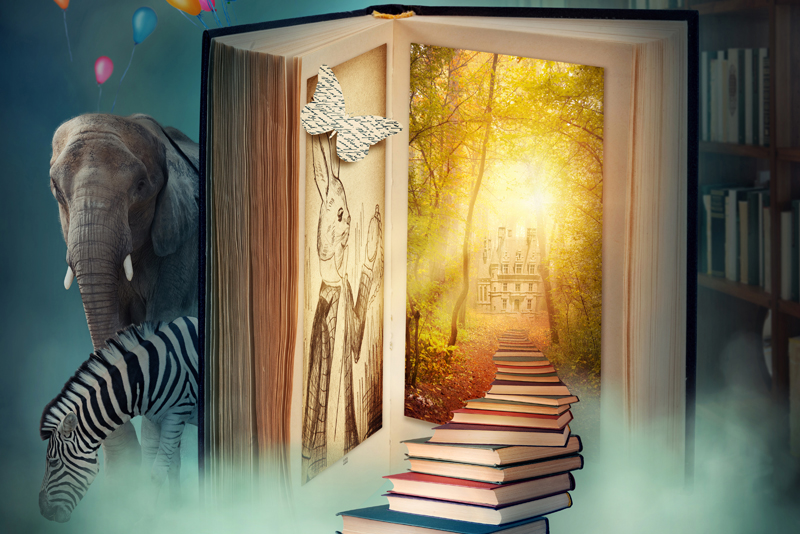 ER: When did you first discover speculative fiction and how did it affect you?

TH: I read all 14 Oz books when I was 10, but the first real speculative fiction I recall is "A Wrinkle in Time" by Madeline L'Engle when I was a little older. It made me feel anything was possible.


ER: What are your three favorite books and/or authors and why?

TH: Dune by Frank Herbert - Total media immersion and incredible mythos.

Lord of the Rings by J. R. R. Tolkien - Classic fantasy and basis for many fantasies written today.

The Harry Potter books by J.K. Rowling - Great characters in a well-conceived world.


ER: What is the hardest part of writing speculative fiction? How do you cope with that?

TH: Coming up with something original. I play a game of "what if" in my mind to try and develop new ideas.


ER: What are you working on now?

TH: Editing my next novel, "Aurora Ascending," about a starship crew fighting Reptilian invaders. Space opera with some colorful characters.


ER: Every speculative fiction writer specializes in something – universes, creatures, languages, technology, magic, etc. What are your specialties?

TH: I am definitely Old School when it comes to Speculative Fiction. I enjoy writing about spaceships and little green men.


ER: What are some of the values you want your fans to take away from your novels?

TH: Family isn't always blood, a man and a woman can be friends, underdogs can win.


ER: What are your professional and/or personal goals for the next decade?

TH: I'd love to sell a couple novels and keep up my short story sales. I'm aiming for a sale to the Big Three (Asimov, Analog, or Fantasy and Science Fiction).


ER: Since Speculative Fiction is often interwoven with spirituality (myths, legends, science, etc), please describe your personal spiritual path and how it is reflected in your writing.

TH: I'm an atheist without any religious leanings, but I'm convinced the universe is trying to speak to us.


ER: Conventions – do you attend? Yes.


ER: Do you have a motto?

TH: No, but Anubis is my totem.


ER: What advice and/or warnings do you have for burgeoning writers?

TH: Listen to critiques, go to every workshop, take every class, don't give up.


ER: You can't tell a book by its cover; however, you must SELL a book by its cover. Tell us about your book covers and how they came about.

TH: I don't want a buyer to have to ask "what is this book about?" I want them to be able to look at a cover and tell it's science fiction or fantasy.


ER: Do you follow specific blogs, tweets, or other column-type formats? Which ones and why?

TH: No.


ER: How do you feel about movie conversions of books and novelizations of movies?

TH: Love them now that the technology has reached the point of giving us believable special effects.

You Should Also Read:
Interview 1 Elijah David
REVIEW Sara's Station
QUESTIONS Sara's Station


Related Articles
Editor's Picks Articles
Top Ten Articles
Previous Features
Site Map





Content copyright © 2023 by Evelyn Rainey. All rights reserved.
This content was written by Evelyn Rainey. If you wish to use this content in any manner, you need written permission. Contact Evelyn Rainey for details.