INTERVIEW 1 Evelyn Rainey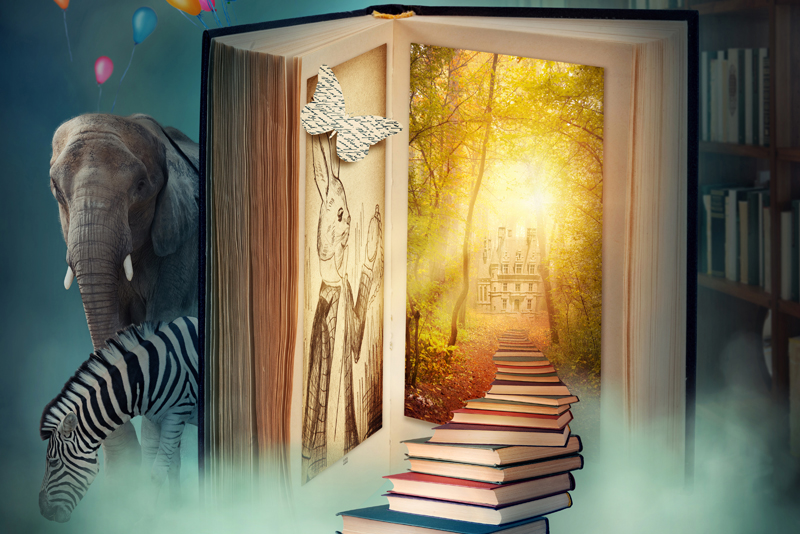 When did you first discover speculative fiction and how did it affect you?
I think the first speculative fiction book I read was The Phantom Tolbooth, but I had been watching Doctor Who (with the first doctor!) and Lost in Space and Star Trek since I was very young. CS Lewis opened the wardrobe to Fantasy worlds when I was ten. I met with Tolkein and Robert Heinlein at the same time when I was about twelve – talk about different worlds! I have always been bored with mundane fiction – with the exception of anything written by Paul Gallico, but those were never mundane. The Man Who Did Magic and the Snow Goose were equally spell-binding – one in a fantasy world, the other lost in history – both vibrant and alive. So, speculative fiction affected me the same way well-fitting gloves and boots and woolen sweaters and knit caps affect me – they fit. They protect. They ward against the "real" world. And they made me yearn to create my own speculative fiction universes.


What are your three favorite books and/or authors and why?
1. Silent Spring by Rachel Carson. Because she dared to change the world with her words. And she did!
2. Robert Jordan, specifically his Wheel of Time series. Because when I was enmeshed in his universe, I used to dream the story line at night.
3. Alas, Babylon by Pat Frank. Because it was set in a small Florida town much like the one I was in (and still am in) and was filled with people just like the ones I see every day, but they worked together in the face of a nuclear war and survived by working together. I felt like – if it did happen, as it certainly has seemed ready to happen any minute – my family and I could survive based on the ideas presented in this book. I re-read it every ten years, and it is still vibrant and relevant each time.


What is the hardest part of writing speculative fiction? How do you cope with that?
The hardest part of writing speculative fiction is setting boundaries. When you write in a world where anything is possible, you have to reel yourself in a bit and say, "Nope, can't do that." And then figure out a rule to explain why you can't do that.


What are you working on now?
The final 4 books in a 7-book series called Portals of Light, Doors of Despair.
The 7-book series of devotionals based on the Virtues and how to seek them.
A book on how to become a publisher.
Several mystery novels which have lain dormant for a number of years.
A collection of crochet books specifically for children and adults on the spectrum of Autism/Asperbers.


Every speculative fiction writer specializes in something – universes, creatures, languages, technology, magic, etc. What are your specialties?
Faith. Each of my books (speculative or not) is cradled in Faith.


What are some of the values you want your fans to take away from your novels?
That there is more Grace than Sin, more Joy than Sorrow, and more Hope than Despair. That, and a great sense of humor.


What are your professional and/or personal goals for the next decade?
1. Retire from teaching.
2. Develop my two publishing houses to the point that they are self-sufficient and world-reknown.
3. Clean my house.


Since Speculative Fiction is often interwoven with spirituality (myths, legends, science, etc), please describe your personal spiritual path and how it is reflected in your writing.
We are all part of the universe – it's been described many ways – star dust, one song, alignment with the source energy, vibrations, a stream of consciousness. This oneness is based on love – universal and all-consuming and all-empowering love. Creativity is the life-breath of this love, whether the creativity is writing, singing, dancing, speaking, sculpting, sewing, painting, crocheting, or just thinking. In everything I do, I seek to become one with this love – and once I am in alignment with this Love, all things are possible and will come to fruition. Jeremiah 29:11 states "For I know the plans I have for you, says the Lord. "Plans to prosper you and not to harm you. Plans to give you hope and a future." And Matthew 6:33 sums it all up – "See you first the Kingdom of God, and His righteousness. Then all these things will be given to you."


Conventions – do you attend?
I used to, and I would love to do so again.


Do you have a motto?
It's not mine, but I'll use it: Seek ye first the kingdom of God, and His righteousness, and all these things will be added unto you.

You Should Also Read:
REVIEW Laughing Humans
QUESTIONS Perky's Books & Gifts
REVIEW Comes the Warrior


Related Articles
Editor's Picks Articles
Top Ten Articles
Previous Features
Site Map





Content copyright © 2023 by Evelyn Rainey. All rights reserved.
This content was written by Evelyn Rainey. If you wish to use this content in any manner, you need written permission. Contact Evelyn Rainey for details.