Helpful Tips for a New Fiancée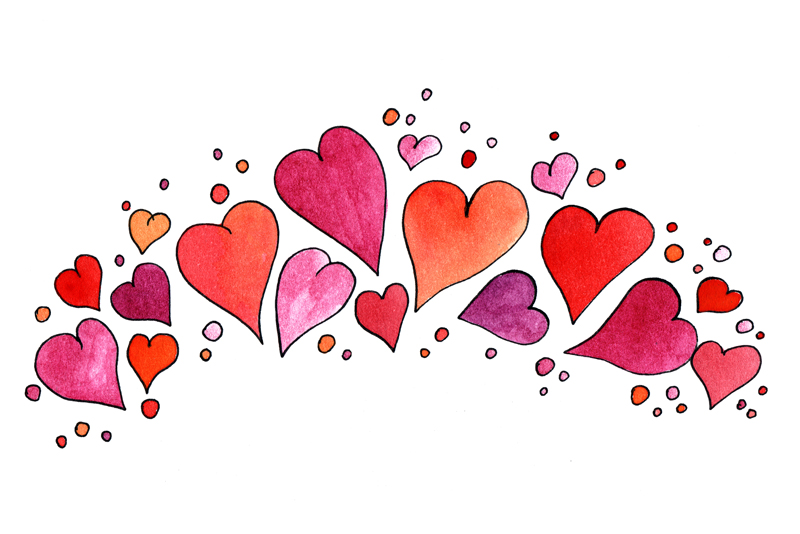 Welcome to the bride-to-be club! Surely, you are through the roof with excitement and can barely focus on anything but that gorgeous sparkler on your finger. Along with that excitement, your head might also be spinning without a clue of what to do now or where to begin on this wedding planning adventure. Below are some pointers to get you moving in the right direction now that you are on your way to being a Missus. So, pry your eyes from that diamond to avoid crashing into walls long enough to embark on the incredible experience of being a fiancée.

Celebrate and Enjoy
First and foremost, take the opportunity to celebrate this amazing chapter in your life with none other than the one who put that ring on your finger. Whether a simple celebratory dinner or a night out on the town, enjoy the moment with your new fiancé. The next few months will be a whirlwind of emotion, decision making and festivity, so taking this time with your soon-to-be better half is something special to take advantage of. Revel in the fact that you've found one another to share your love and life together. Cheers to you!

Share the Great News
While you're inclined to parade around led by your out-stretched ring finger, it is still a good idea to officially announce your engagement to friends and family. Ideally, telling loved ones in person is the way to go, but that isn't always an option. Parents and siblings should get the news in person, but if geography prevents this, a personal phone call or better yet, a Skype/FaceTime dates are great to share your special news.

As you begin to spread the news throughout your extended family, phone calls are the ideal method to reach out. While there is no official right or wrong way to announce your engagement, close friends and family members may feel hurt by receiving a mass email or hearing the news via social media. With that said, it's often challenging to reach each family member by phone, especially with large families.

The best rule of thumb is to be as personal as possible in announcing your engagement and even recruit your parents to disseminate the news amongst extended family and friends. Also, try to consider those who might be more traditional (or sensitive) and be sure to contact them direct. Then, try not to take too many outside opinions to heart, it is just the first of many wedding related suggestions you'll receive.

Take Care of that Ring
The rock you are now sporting is not only your new favorite accessory, but also an investment piece requiring care and coverage. It is wise to insure your engagement ring (and later, your wedding bands) to cover loss, theft and damage. Many homeowner and rental insurance policies offer coverage for jewelry, so take the time to research and talk to your agent for policy options.

Additionally, your ring might need sizing now or as you approach your wedding date, and finding a reliable jeweler is priceless. This is also a good vendor to have lined up for ring cleaning just before your wedding. It's important to keep that ring safe and sparkling.

Talk to Your Fiancé About the Basics
As a newly engaged couple, friends and family will bombard you with questions about when and where your wedding will take place. There's no need to make any rash decisions, but talk to your fiancé to get an idea regarding the basics of your wedding. Even simple answers like, "within the year," or "we are considering my hometown for the event," will appease interested parties. Starting your planning on the same page will help you and your groom move on to the bigger decisions with more ease.

Budget
Another way to proceed with planning on stable footing is to establish a budget early. This helps eliminate planning beyond your means and sets the foundation for less stress as you breakdown your costs. Also, consider opening a joint bank account for your wedding expenses. This is a great way to begin sharing finances and establishes one location for any wedding fund contributions from you or any family assisting with the wedding costs.

Wedding Coordinator or Flying Solo?
Start considering your desire to hire a wedding planner or if you feel comfortable planning the event on your own. Planning your wedding can feel like a full time job, and sometimes a professional is exactly what you need to maintain your sanity throughout the process. With that said, if you have the help of a reliable friend or family member, or your fiancé is on board to assist, you might be just fine on your own.

Whether or not you hire a planner, take this time to research planning tools, books and apps to keep you organized from day one, and commence a wedding binder or electronic portfolio. There are plenty of resources for every bride, from the complete DIY Bride to those who want to arrive on their wedding day with everything in place.

Get Inspired
Now is a great time to get inspired for the details of your wedding such as the bridal party, colors, dress, etc. No final decisions are needed at this point, just enjoy all things wedding. Create an inspiration board online and join online wedding communities to share ideas and tips with fellow brides. This is also a great time to create a wedding website or blog to document the process of planning this special event. In no time you will find the details to bring your dream wedding to life.

Getting engaged is one of the most romantic moments of your life, now get ready for even more excitement and emotion as you move forward in planning your wedding. Keep these tips in mind to get the process moving, and enjoy this time as a fiancée and bride-to-be.



Related Articles
Editor's Picks Articles
Top Ten Articles
Previous Features
Site Map





Content copyright © 2023 by Christina Marie McBride. All rights reserved.
This content was written by Christina Marie McBride. If you wish to use this content in any manner, you need written permission. Contact Christina Marie McBride for details.