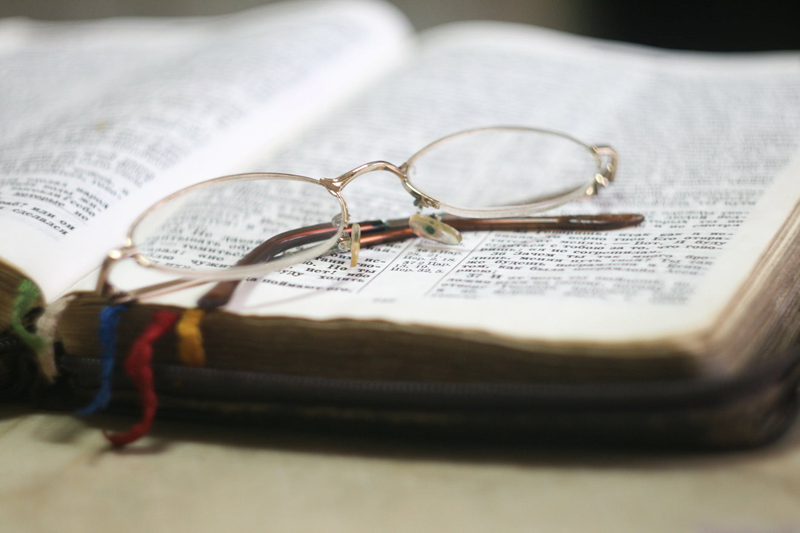 Lately, I have been pondering on the fact that so many of our brothers and sisters in the gospel seem to be falling away. We have been warned of this in the scriptures and by the prophets. But it is still so sad to see those who once seemed so strong slip away from what they once held so dear--their testimonies and the gospel.

How did they arrive at such a path and how can we avoid those same pitfalls? These questions are hard and take some deep pondering. However, the answers are really quite simple if you look at them with spiritual eyes. The very gospel message is simple, but we are the ones who make it difficult. With that in mind, here are the simple steps we need to take to help us navigate our spiritual path and make it back home in safety.

Read the scriptures daily.

How much time do we really take to read the inspired words of truth by the Lord and his prophets? We have been reading the scriptures daily as a family for the past four years. We average about two chapters a day. In that time, we have read the Old Testament, the New Testament and Pearl of Great Price each once. We have read the Doctrine and Covenants twice. And we have read the Book of Mormon at least five times as a family. We are going to be starting the Pearl of Great Price for the second time tonight when we read as a family. Before we started this as a family, I thought it would take us forever to get through all of the scriptures. In my mind, it was years and years. We have found that once we got into the habit, it really doesn't take long at all. And we probably only spend about 20 minutes each day in those scriptures together as a family. In the grand scope of things, that really isn't long at all. But the protection it provides us as a family is immeasurable. We are strong as a unit and because we also read individually, we are each able to add to that strength and protection we enjoy.

Pray often

Prayer is our lifeline to our Heavenly Father and his son, Jesus Christ. It is how we can check in and phone home. Our Heavenly Father wants to hear from us, both as families and as individuals. When we pray, we invite His spirit into our hearts and we are able to be directed and comforted as needed. It provides us with our spiritual shot in the arm and gives us the boost we need. It also protects us from spiritual harm.

Attend Church Meetings regularly.

Attending our church meetings each week helps us to gather strength and knowledge from our leaders and each other. It also allows us to renew our covenants through the sacrament. Heavenly Father knew we would need to be reminded of our promises that we made to Him and the promises that He makes to us. He knew we would need lots of chances to get it right. That is why we are blessed with the sacrament. And why we need to be worthy to take the sacrament. We are getting the chance to try again.

Go to the Temple often.

Attending the temple strengthens our spirits. It helps to protect us from the fiery darts of the adversary. It also helps us to remember more covenants that we have made with our Heavenly Father. It keeps things in the forefront of our minds. And we can feel closer to our Heavenly home when we attend. If you haven't made it to the temple, then go and walk the grounds. Pray there. Prepare yourself to make those sacred promises and covenants.

Doing these four simple things will help us to feel closer to our Heavenly Father and his son, Jesus Christ. It will help us to understand our worth to Him and our part of His plan. These things will keep us safe on our spiritual path as we make our way back home to be with Him once again.



Related Articles
Editor's Picks Articles
Top Ten Articles
Previous Features
Site Map





Content copyright © 2023 by Brenda Emmett. All rights reserved.
This content was written by Brenda Emmett. If you wish to use this content in any manner, you need written permission. Contact Brenda Emmett for details.