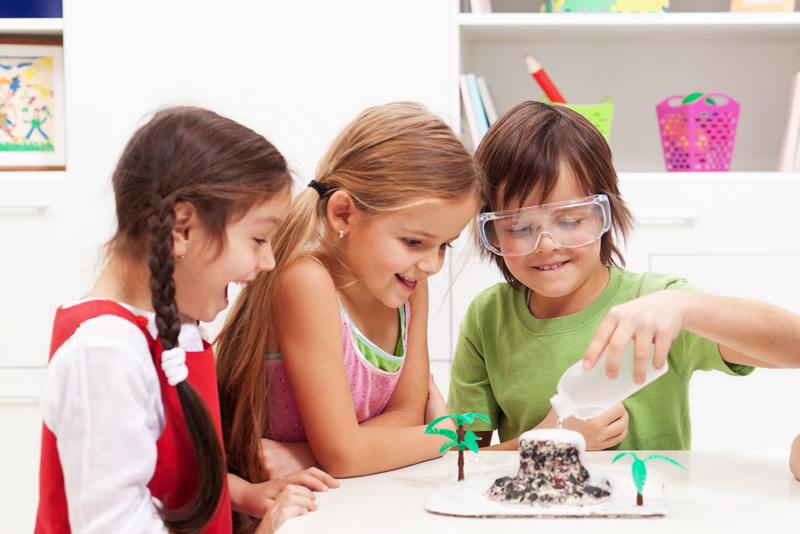 Children will go through every possible emotion while they are in their growing stages. However sibling rivalry seems to be at the top of most parents list of behavioral challenges. Sibling rivalry goes from loving each other to detesting one another.

Sometimes the motive behind sibling rivalry can be either jealousy or competition. I'd like to give you some tips to show you how to minimize your daughter's sibling conflicts as well as teaching them to get along.

Please keep in mind that some of the reasons behind why your daughter may experience conflicts could include: personal temperament, age, relationship, and gender.

Simple tips you can do to help resolve or cut down conflicts are:

• Give each child personal time based on personal needs
• Make sure you kids have their own personal space and time to do their own personal stuff
• Everything does not have to be fair or equal with kids (each child requires more or less based on their age)
• Develop a reward system for siblings when they work together to stop conflicts (make sure it's a good reward)
• Set ground rules for conflicts and consequences for breaking them (no fighting, name calling, screaming, etc..)
• Separate kids after they calm down (sometimes all they need is a little space)
• When your kids have frequent conflicts over the same things (schedule separate times for each item for each child (if conflict continues take the privilege away)
• Hold weekly family meetings about how well conflicts are working or offer other solutions for conflict resolutions
• Don't put too much time into trying to figure out which child is responsible (it take two to argue, fuss or fight)
• Recognize when kids just need their parents individual attention
• Schedule weekly family time (board games, movie time, playing ball etc..)
• Consider professional help (some conflicts are so severe that they may cause self-esteem problems, depression, disruption in kids daily functions or leading to marital problems)

I know that it won't be easy to see or hear your children have conflicts. But try letting your daughter resolve some of her sibling conflicts on her own.
Please tell me if any of these sound familiar; valuing another person's opinion, how to compromise and negotiate, how to control some impulses and that she is responsible for her own actions. These are life skills that your daughter will learn while coping with sibling rivalry.

I have seen sibling rivalry go into adulthood if it is not resolved as a child. Seek professional assistance if rivalry goes too far. Your family doctor will be able to assist you. Good luck!


Live, Laugh and Love
"Making a difference in the world one person at a time"




Related Articles
Editor's Picks Articles
Top Ten Articles
Previous Features
Site Map





Content copyright © 2022 by Tuculia Washington. All rights reserved.
This content was written by Tuculia Washington. If you wish to use this content in any manner, you need written permission. Contact Tuculia Washington for details.