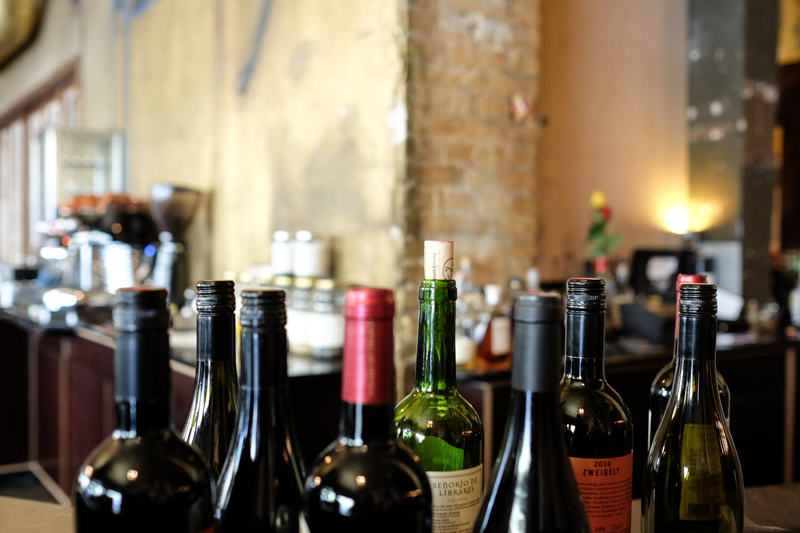 They're the varieties growing in regions famous for something else. They're the unappreciated wines ignored by most, they're the varieties you've not heard of or those known only when grown elsewhere.
Everyone who has spent a little time learning about French wine knows that the white grape of Burgundy and Chablis is Chardonnay. When I saw Sauvignon Blanc on a bottle prominently labelled Chablis I thought it was a mistake, or perhaps a wine bottled by a merchant who is located in the town of Chablis. But no, the label was correct. The small appellation of St Bris in the Chablis region grows and makes Sauvignon Blanc, an exception in a sea of Chardonnay.
Burgundy also has another white grape, Aligote. The wines are not often seen outside the region. They're less voluptuous and more acidic than Chardonnay, but if you like Sauvignon Blanc you'll enjoy Aligote. And if you order a house red wine in Burgundy you may well be served Bourgogne Passe-Tout-Grain. Despite what we learned about the red wines of Burgundy being 100% Pinot Noir, this wine is a blend of Pinot and Gamay.
Much of the old world restricts which varieties can be grown. It's a free for all in the New World where the variety name is commonly seen on the label. So surely there can't be any supporting acts here?
If we look at California's wine production figures by variety we see that of more than one hundred varieties in commercial production that the 9th most grown variety and (5th most grown black variety) is one that you've probably drunk but have never seen on a label or even heard of. Yes, the fifth most grown red variety in California is Rubired, a variety created in 1958 by viticulturist Dr. Harold Olmo at the University of California, Davis.
Rubired is a true supporting act. Those few that have tasted it as a varietal are unenthusiastic, but Rubired's grapes have deep red juice whereas nearly all black grapes have clear juice. So juice from Rubired is added to wines to give additional colour. Some customers complained about Pinot Noir's pale wine that can look it look more like a pink wine because they associated deep colours with good wines. So winemakers blend in some Rubired. Condensed Rubired juice, which is also high in sugar, is commercially marketed to wineries under the brand name 'Mega-Purple'. Because only 75% of the variety named on a wine label needs to be in the bottle, Rubired can be used to maintain a standard deep colour to pale wines, and add some sweetness. The drinker never knows and it's all perfectly legal.
Sometimes supporting wines achieve stardom. Fifty years ago only geeks had heard of Viognier of which a splash was added to Syrah wines in France, and so little was grown that it wasn't listed in government statistics. Now varietal Viognier is found in almost every wine shop.
Have you uncovered a supporting wine? Tell us on our
forum
.
Peter F May is the author of
Marilyn Merlot and the Naked Grape: Odd Wines from Around the World
which features more than 100 wine labels and the stories behind them, and
PINOTAGE: Behind the Legends of South Africa's Own Wine
which tells the story behind the Pinotage wine and grape.
---


Related Articles
Editor's Picks Articles
Top Ten Articles
Previous Features
Site Map





Content copyright © 2023 by Peter F May. All rights reserved.
This content was written by Peter F May. If you wish to use this content in any manner, you need written permission. Contact Peter F May for details.