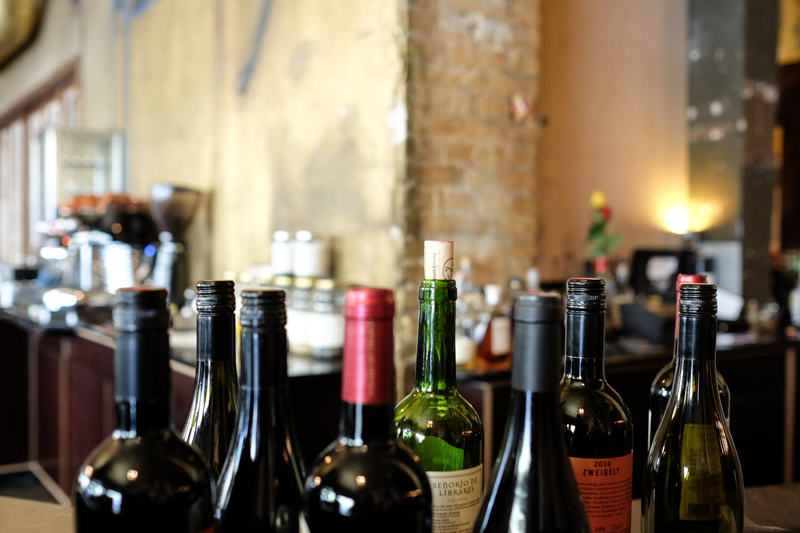 Patrick O'Brian wrote several books before concentrating on his phenomenally successful series of adventures concerning Jack Aubrey and his sailing companion Dr Stephen Maturin. If you've not yet encountered these astounding novels then I give you joy for the treat yet to come.
O'Brian lived for much of his life on a small farm in southern France where he wrote his books and tended a small vineyard which grew black Grenache and Carignan grapes. Despite pressures to travel as his fame grew, he always returned home for the vendage when friends and neighbours would come to help him harvest his grapes. He made enough red wine to last him, his family and their many visitors through to the next vintage.
His book,
The Catalans
was published in 1953 and a key scene in that novel, which set in the south of France, occurs during a wine harvest. The vineyard in the novel is also planted with black grapes but the protagonist discovers among the rows a Muscat vine laden with bunches of large white sweet grapes. "He bit a mouthful from it, huge golden grapes, cool still, despite hours of sun. Kneeling he devoured the whole cluster of them, and now his throat was clear of dust." He remembered that Muscat vines "were scattered up and down the vineyard for the relief of the people working there." The Grenache grapes were too small, with tough thick skins essential for giving dark red colour to wine, but no pleasure to eat.
I was intrigued by the idea that a vineyard planted with wine grapes would have also some eating varieties for the refreshment of pickers.
A few days after reading that chapter I shared a lunch table with two South African winemakers, DeWet Viljoen of the historic Neethlingshof Estate and Abrie Beeslaar of Kanonop Estate and I mentioned the tale of Muscat vines being planted in a Grenache vineyard.
"That is interesting," replied DeWet, "because I have noticed, in our old vineyards, that every now and again there is an out of place Hanepoot vine among the rows. I assumed they'd been planted by mistake, that they'd got mixed in with the correct vines when first planted."
Abrie chimed in. "I remember when I was doing work experience on farms during my winemaking course at University in the old vineyards you'd often find Hanepoot vines at the end of the rows of other vines. I also thought it was because they weren't very good at identifying vines in the past."
"So maybe there were deliberately planted," said DeWet. "We'd pick Hanepoot to eat when we were working in the vineyards," added Abrie, "and the grape pickers always ate them."
Hanepoot is the local name for Muscat of Alexandria, a variety of Muscat that produces very large very sweet golden yellow grapes for eating and for winemaking.
Yet again, I'd heard something new about the world of wine. It seems in southern France and in South Africa it had been the practise to grow eating grapes among wine varieties in vineyards to refresh and revive pickers. I wonder how widespread this was, and whether modern vineyards are still planted this way?
If you have any information I'd be very interested. Please click on the forum logo to the right and tell us all.
The Catalans
Patrick O'Brian
1953
---
Peter F May is the author of
Marilyn Merlot and the Naked Grape: Odd Wines from Around the World
which features more than 100 wine labels and the stories behind them, and
PINOTAGE: Behind the Legends of South Africa's Own Wine
which tells the story behind the Pinotage wine and grape.
---

The Catalans
Set at the end of WWII in the south of France this is the tale of a man called back by his family to persuade his older brother not to make an unsuitable marriage. The brother is heir to the family estate and the girl is deemed unsuitable. But can he disentangle the relationship without getting involved himself?






Master and Commander
Jack Aubrey and Stephen Maturin meet for the first time and sail off on their adventures as Jack is promoted to the rank of Master and Commander in the navy during the Napoloeonic wars. At first you may not understand every sea-going term that is used but it doesn't matter -- just keep reading and without knowing it you'll tune into O'Brians language and be addicted. When I finished the last of the 20 books in the series I started right again at the beginning.







Related Articles
Editor's Picks Articles
Top Ten Articles
Previous Features
Site Map





Content copyright © 2023 by Peter F May. All rights reserved.
This content was written by Peter F May. If you wish to use this content in any manner, you need written permission. Contact Peter F May for details.