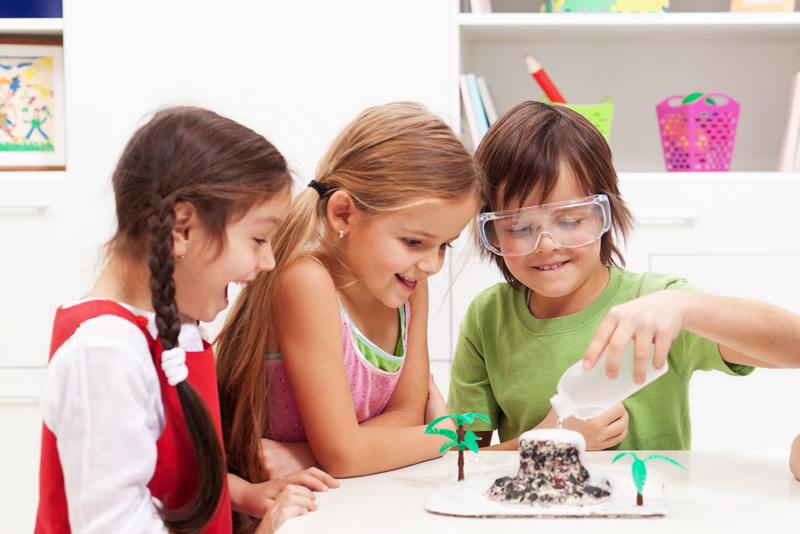 Does your daughter keep a neat room with everything in place and off the floor? On the other hand, do you have the other daughter, the one that does the opposite? Here you will discover new and creative ways for encouraging your daughter to clean her room without hassle.

You should know that her room is dirty because she is making a statement. Her room, is the only thing that is hers, her domain; her personal space; her safe place; a place where she can trust; a warm and cozy place; a place where she makes all her troubles disappear (you get the point).

If you look in her room, you would probably find any one of these things; things that was once called food; things growing in her room (scientist could make the next cure out of) or dishes in her room that you had long forgotten about. It would probably be easier to declare the room a disaster area or just keep the door closed.

The dramatics that you get is because it is like punishment to her. Because the room is such a big project, it can seem overwhelming when asked to clean it. Let us start by dividing the room up into small projects:

• First, clothes (ask her to get all clothing up and place in hamper)
• Second, garbage (ask her to pick up all garbage and toss in trash)
• Third, papers (ask her to pick up any papers and bring to you)
• Fourth, toys (ask her to pick up all toys and place in the toy bin/box)
• Fifth, sweep/vacuum (ask her to either sweep or vacuum the floor)

Other options are to provide organizational storage containers. This will make her feel good about cleaning her room. Here are a few tips:

• Colored small boxes (for little odds and ends)
• Colored large boxes (for her larger objects)
• Closet organizer/Under the bed organizer
• Shoe organizer
• Book ends (for organizing her books) or mountable shelf for wall
• Lamp (tall for moving around the room)
• Chair (for comfort reading)
• Hooks to mount on the wall (hanging sweaters or hats)
• Stuffed animal hanger (for hanging stuffed animals on)

In your attempt to get her room cleaned, offer assistance as an option. I do not expect you to actually clean the room but sit in the room and offer company. The conversation should surround how proud you are of her taking responsibility for cleaning her room. How proud she would be once things are organized and put away. Parents, keep in mind that your kids may be following your example of, how you keep your room or house. You must lead by example!

"Make a difference in the world one person at a time"
Live, Laugh and Love……



Related Articles
Editor's Picks Articles
Top Ten Articles
Previous Features
Site Map





Content copyright © 2022 by Tuculia Washington. All rights reserved.
This content was written by Tuculia Washington. If you wish to use this content in any manner, you need written permission. Contact Tuculia Washington for details.