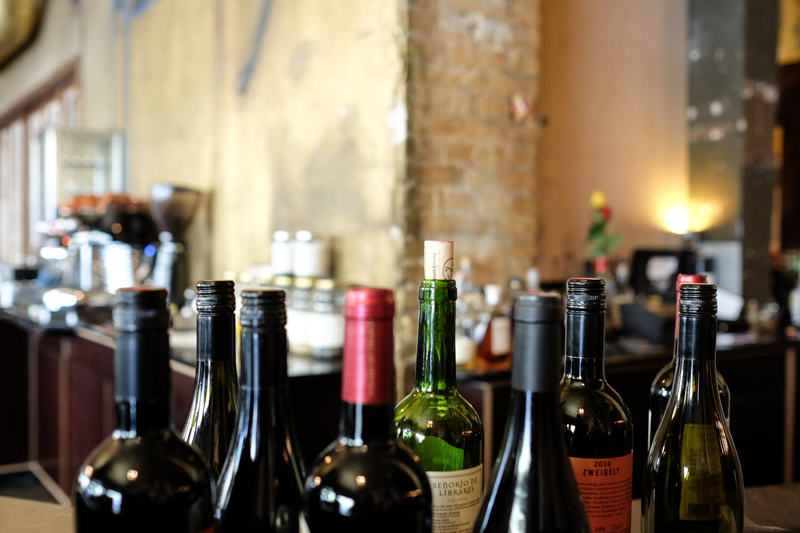 Temperature and wine have an intimate relationship. The most misunderstood wine 'fact' is that red wine must be served at room temperature but temperature affects the final taste of wine long before it is poured. Peter F May investigates:
Even the most casual wine drinker has heard that red wine must be drunk at room temperature but few understand that this warned that it shouldn't be served cold immediately after being brought up from a maturation cellar. The advice dates from the Victorian times before warm rooms and central heating. Ideally red wine should feel just a little cool to ones lips, no matter whether you are consuming it in a shack in a Texan summer or an igloo in Alaska. In the heat of summer I put my red wines in the fridge for 20 minutes and I have been in restaurants with winemakers who have called for an ice bucket for their red wines.
The best wines come from grapes grown at the lower temperature extremes. Cool regions produce lower output but with more intense flavours. It is no co-coincidence that cheap mass produced wines are grown in warm climates while cool hills are the source of the better wines. And in wamer limates conscientious wineries harvest their grapes over night or in early morning before the sun's heat heats grapes.
In the winery temperature control is the sign of quality. Incoming grapes are chilled down to just above freezing point. This is for much the same reason that you keep produce in a fridge – to slow down deterioration. Fermentation which process alcohol from the sugars in grape juices generates heat and that heat speeds up the process. Modern wineries use tanks with cooling pipes to slow down the process because the longer fermentation takes the more flavour is extracted and burnt 'hot' flavours are avoided. Before such tanks were common winemakers sometimes tried to cool fermentation by adding bags of dry ice into the wine.
Even after wine is made most commercial wineries cool down their white wines before bottling. It is called 'cold stabilisation'. By taking wines down below freezing (remember that alcohol freezes at a lower temperature than water) tartaric crystals come out of solution and fall to the bottom of the tank. These crystals are harmless but if they are not removed in the winery they could appear in the bottle and many consumers, seeing what looks like glass fragments, return the bottle to the shop. In red wines the crystals are stained red and are considered as part of the sediment found in matured fine wines.
The crystals are known as wine diamonds so if you see them in your white wine consider it a sign of a quality wine because cold stabilisation at the winery unfortunately also removes some of the flavours.
What do you think? Discuss on our
forum
.
---
Peter F May is the author of
Marilyn Merlot and the Naked Grape: Odd Wines from Around the World
which features more than 100 wine labels and the stories behind them, and
PINOTAGE: Behind the Legends of South Africa's Own Wine
which tells the story behind the Pinotage wine and grape.
---

Related Articles
Editor's Picks Articles
Top Ten Articles
Previous Features
Site Map
Content copyright © 2022 by Peter F May. All rights reserved.
This content was written by Peter F May. If you wish to use this content in any manner, you need written permission.
Contact Peter F May for details.