When the Rivers Ran Red - Book Review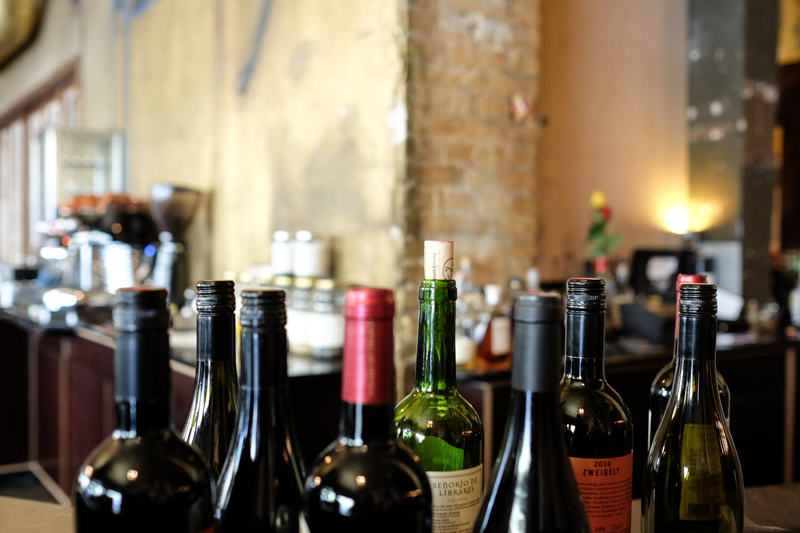 Can you imagine living in a country where you can't buy a beer or get a glass of wine with your restaurant dinner? That is what Saudi Arabia is like today but that was also the United States for fourteen years from January 16, 1920. The difference between Saudi Arabia and the USA is that while alcohol isn't part of Muslim culture it most definitely was for millions of Americans who enjoyed wine and beer and thousands who their living from the business.
It is these, especially California vineyard and winery owners, on whom Vivienne Sosnowski focuses in her book, recently released in paperback. Families like Antone & Cantone Nichelini's whose 40 acre vineyard and small vinery by 1920 supported the couple, their twelve children and grandchildren. Antone had immigrated from Italian speaking Switzerland and in 1884 bought a plot of mountain land where he built a house and carved a vineyard out of marginal land fit for nothing else.
"Wine was the natural and expected accompaniment to every part of the day, and to many who lived in California, it seemed to have always been that way," Sosnowski writes and no-one believed the actions of politicians 3,000 miles away could change that. But through shenanigans in Congress, and despite a veto from President Hoover,the prohibitionist Drys managed to get their way.
Farmers were advised to pull up productive vineyards to plant potatoes but few believed the crazy law could last and they locked up their cellars of maturing wines to wait for sense to return. Many could survive only by bootlegging. The Nichelini's installed a tap in their kitchen which could dispense either water or wine from a pipeline from a hidden supply.
It wasn't total prohibition however. Individuals were allowed to make wine and have, at any one time, up to 200 gallons – an amazing 1009 bottles – tax free. Hundreds of rail cars packed with freshly picked grapes headed to eastern cities where presses at the rail head would crush grapes into carboys for people to take juice home to ferment.
Wineries could make wine for sacramental purposes and, accompanied by certificates signed by a clergyman, consignments– almost 3 million gallons in 1925 -- legally went to supposed congregations across America. Concerned by thousands of fake rabbis legislation was passed to compel all but Roman Catholic ministers to apply for a permit from their district attorney. The Church protested, saying that if Jews now needed a licence to practise their religion then the state could require it anytime of Catholics.
Prohibition came into law before means to enforce it were in place but soon 'Prohi' agents were bullying their way through California, trying to buy wine and locking up those who sold it – or taking bribes to look the other way. Assistant US Attorney General Willebrandt, despairing of widespread corruption among those supposed to police Prohibition, declared "I refuse to believe that ... it is impossible to find four thousand men in the United States who cannot be bought." 752 agents had been fired for extortion, bribery, theft, intoxication and other offences. Some agents, on taking their arrests to jail, were themselves found to be drunk.
Prohibition was repealed in December 1933. The 'Noble Experiment' had failed. It hadn't stopped drunkenness but had introduced corruption through society and financed and brought about powerful criminal gangs.
Vivienne Sosnowski's book is full of fascinating stories and insights and is thoroughly recommended. I could have done without sentences like 'The vines he had cut back were doing better than those he had cut back', or referring to the incumbent of the Vatican as 'Pole Leo XIII' (sic), but I appreciated the detailed references and index.
There are not many books that I wish were longer – this is one.
Contents: *****
Production: ****½
When the Rivers Ran Red: An Amazing Story of Courage and Triumph in America's Wine Country
By Vivienne Sosnowski
Paperback: 248 pages
Publisher: Palgrave Macmillan (September 14, 2010)
Language: English
ISBN: 978-0230103375
Disclosure: The author received a review copy of this book
---
Peter F May is the author of
Marilyn Merlot and the Naked Grape: Odd Wines from Around the World
which features more than 100 wine labels and the stories behind them, and
PINOTAGE: Behind the Legends of South Africa's Own Wine
which tells the story behind the Pinotage wine and grape.
---

When the Rivers Ran Red
There are not many books that I wish were longer – this is one.

Vivienne Sosnowski tells fascinating tales of how California's grape growers and wineries survived during the fourteen terrible years of Prohibition.






Pinotage
A wine detective story. Come with me as I try to find out the truth behind South Africa's own variety.







Related Articles
Editor's Picks Articles
Top Ten Articles
Previous Features
Site Map





Content copyright © 2023 by Peter F May. All rights reserved.
This content was written by Peter F May. If you wish to use this content in any manner, you need written permission. Contact Peter F May for details.